These Grilled smashburgers are simple to make, but SO FREAKING GOOD! If you love burgers at home, you need to do a smash burger!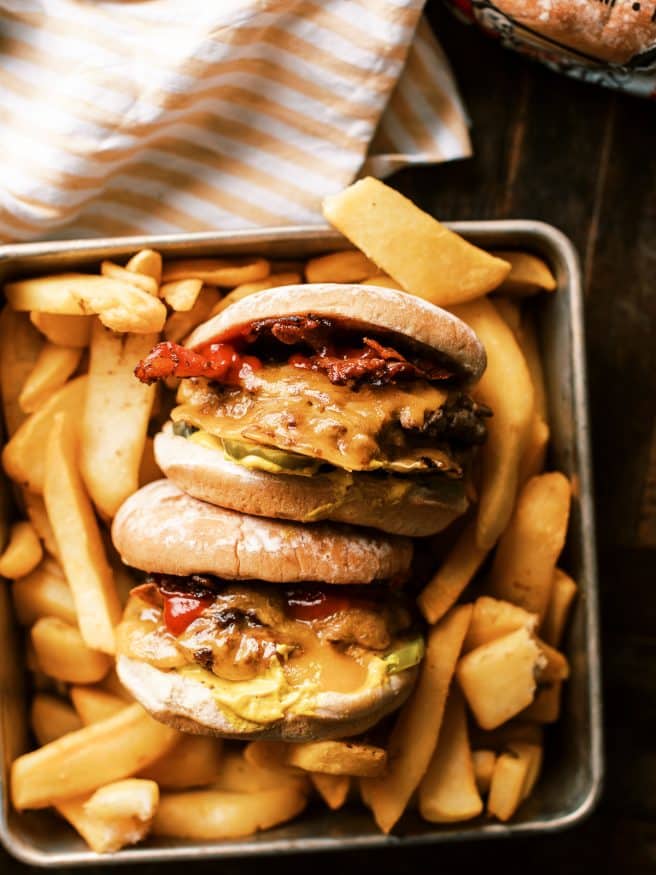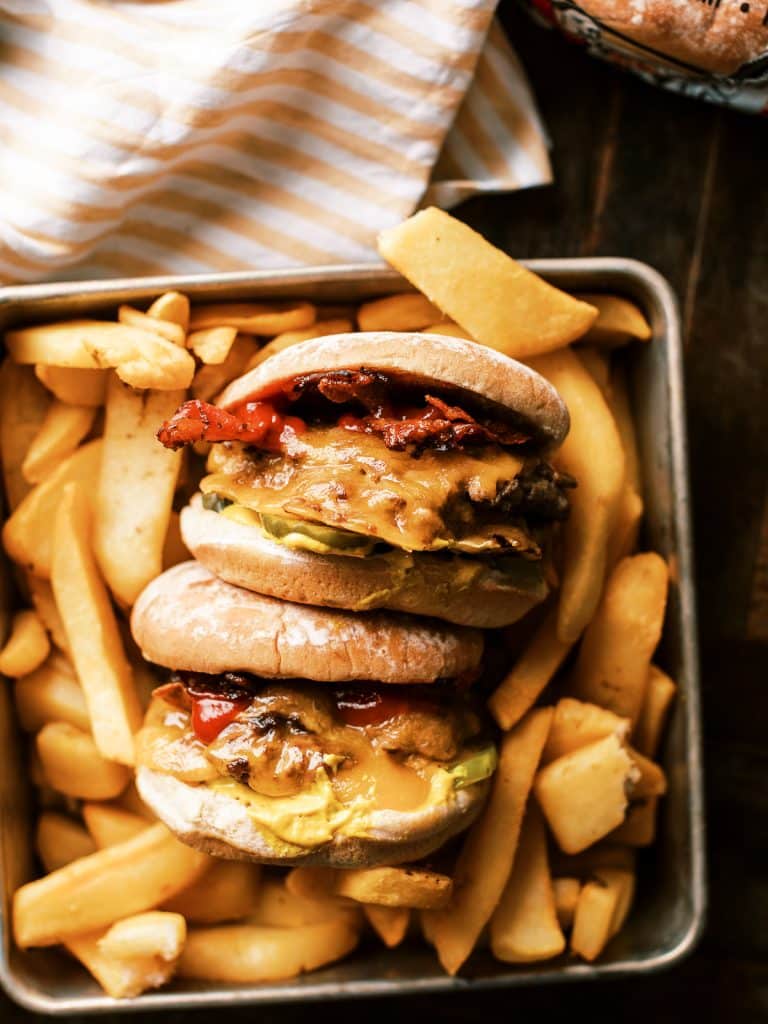 Smash burgers are exactly what they sound like. Smashed burgers. The key is smashing your burger on a piping how black top and allow the meat to get that beautiful Mailard reaction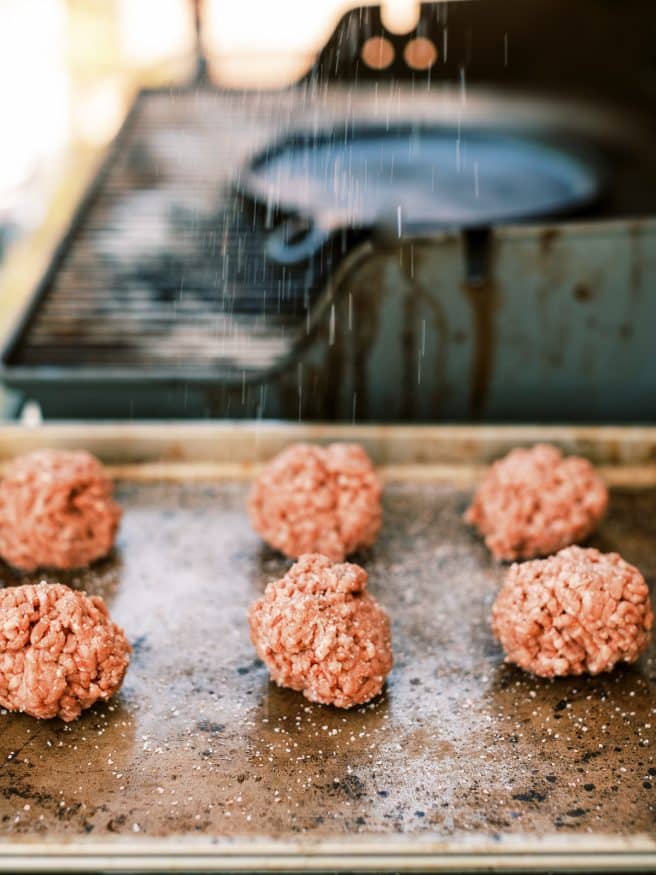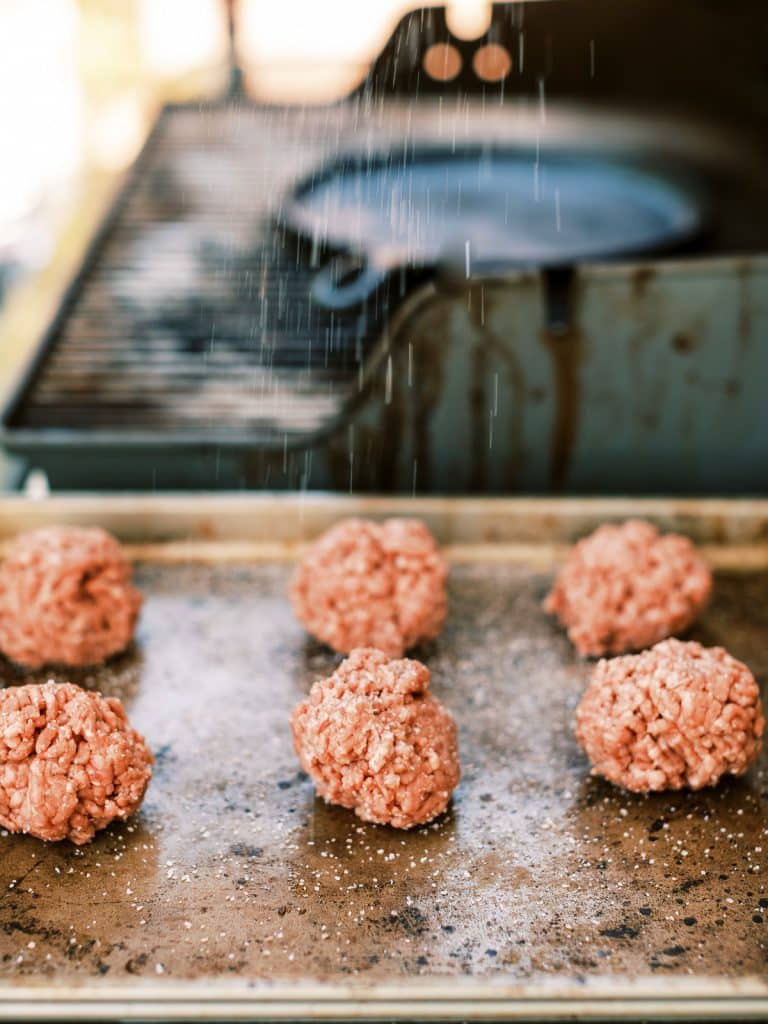 Start with about 3-4 ounce balls of patties that are LOOSELY packed. You wan the air pockets to really get this done right.
I season with salt pepper and a little garlic powder. Thats it.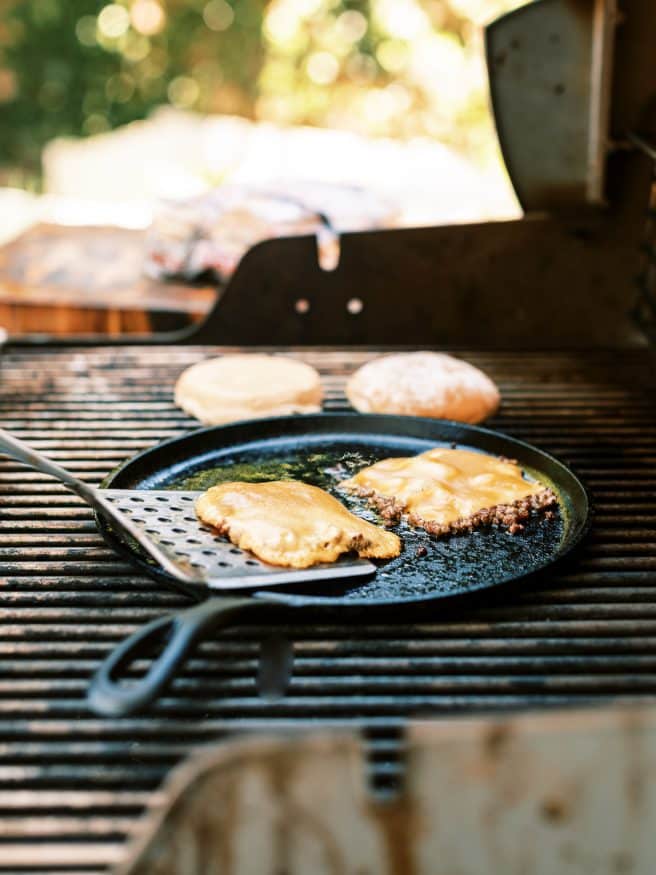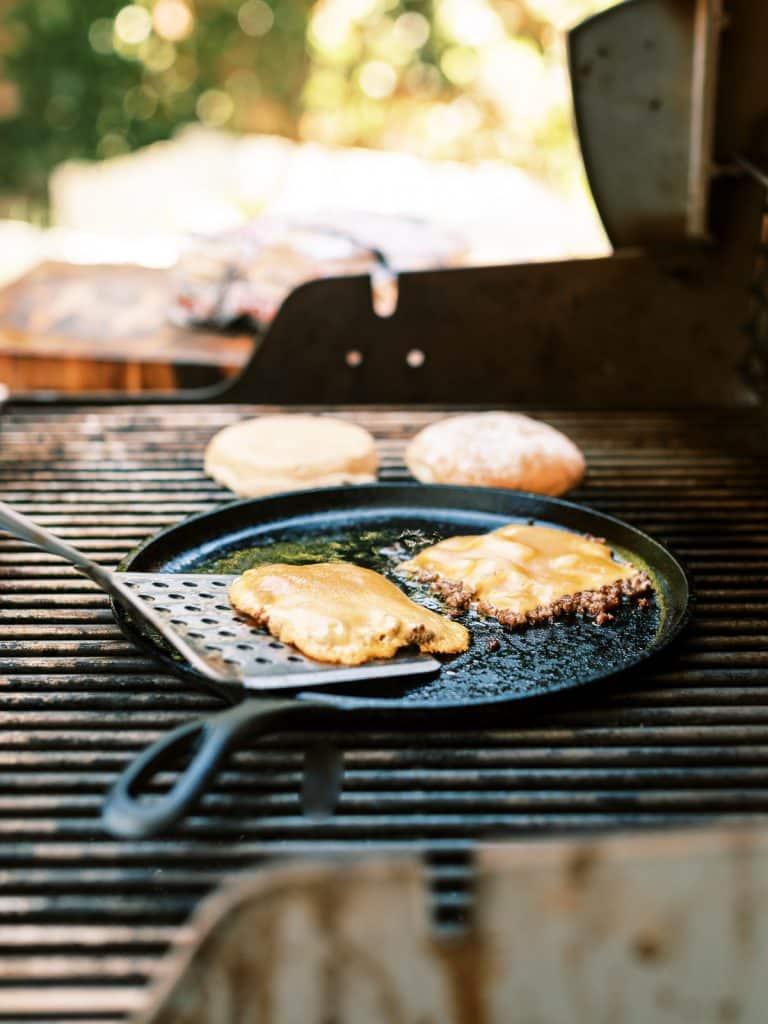 I ideal like to make my smash burgers on the grill using a cast iron griddle. Crank the grill as high as it can go and let your cast iron get smoking hot.
Press the ball of hamburger down with a spatula and use another spatular for extra leverage to get a nice thin patty.
Top with cheese and let it melt and your done.
And since they're such thin patties you've gotta double these smash burgers up! I don't like to mask up too much of the flavor of the burgers so I keep the condiments simple – ketchup mustard pickle
And bacon. Ok I lied. I snazzed them up a bit!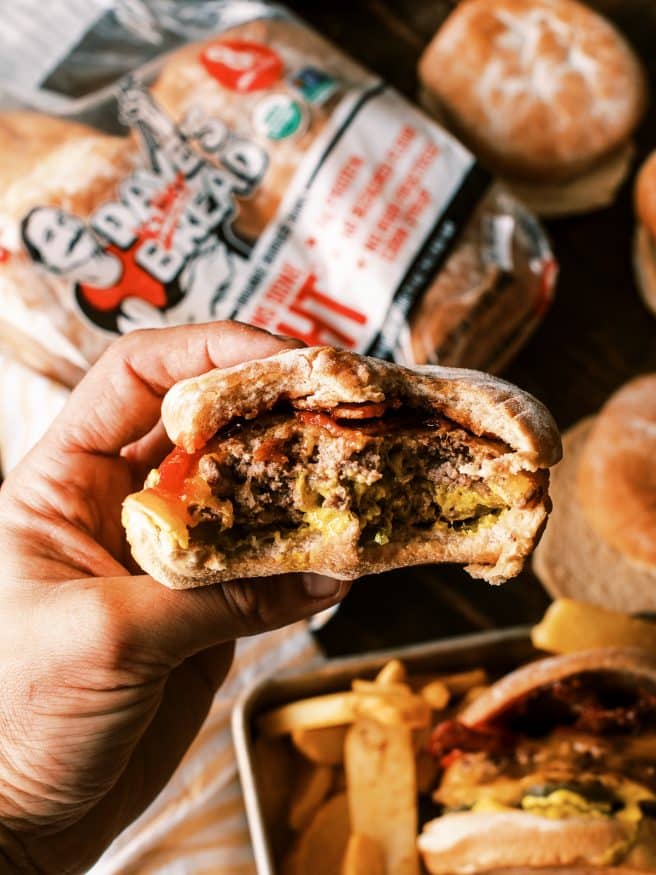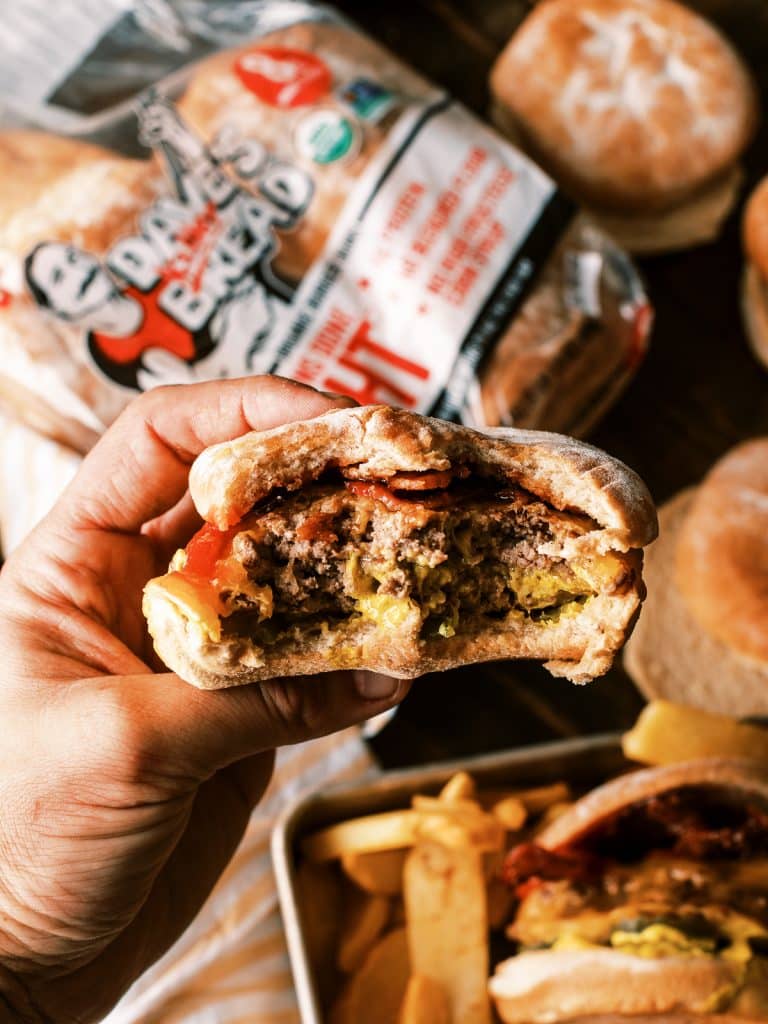 And the bun matters. Get a nice artisan style bun. I used Dave's Killers Bread [disclaimer: IG post was sponsored, but not the blog post – but they're so good I had to mention it!] buns and they went so good together!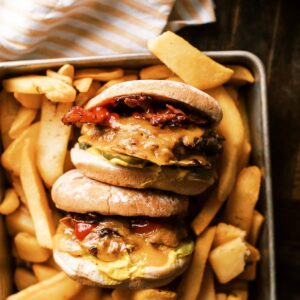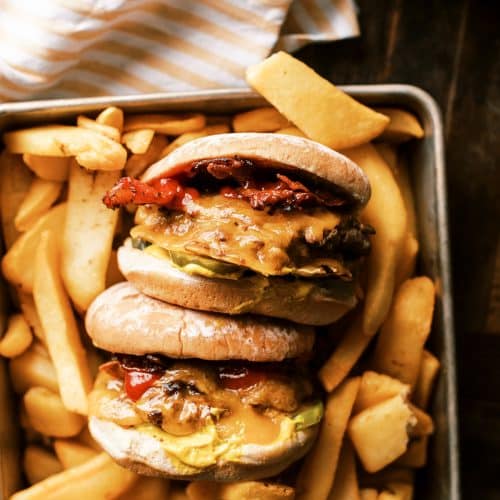 Grilled Smash Burgers
Print Recipe
2

lbs

80/20 ground beef

8

slices

cheddar cheese

4

buns

pinch

salt

pinch

pepper

pinch

garlic powder

8

strips

bacon
preheat your grill to as hot as it can get with a flat top skillet or griddle. While the grill is preheating – cook your bacon and drain

loosely Form patties into 3-4 oz balls. sprinkle with salt, pepper and garlic powder

Place patties onto griddle. Smash with a large spatula, using a second spatula to press down. Slide the spatula off, do not lift. This will keep the patty against the griddle.

Cook for about 2-3 minutes, then quickly scoop up with the spatula, then flip. Add cheese and close grill. Cook until cheese is melted – about 2-4 minutes.

Stack two patties on top of each other on top a bun with some bacon and your favorite condiments and serve!