Mac and Cheese and Cheeseburgers. These are the two meals my son is CONSTANTLY asking me for! So I HAD to combine the two and make a cheeseburger mac and cheese recipe.
The other night I grabbed leftover cheeseburger from the fridge, and incorporated them into an easy one pan mac and cheese recipe that makes the perfect weeknight meal!
I've based this one pan mac and cheese from two of my favorite recipes.
My One Pan Mac and Cheese with Broccoli, along with my burger recipe. But this will work with any burger. Just as long as its leftover!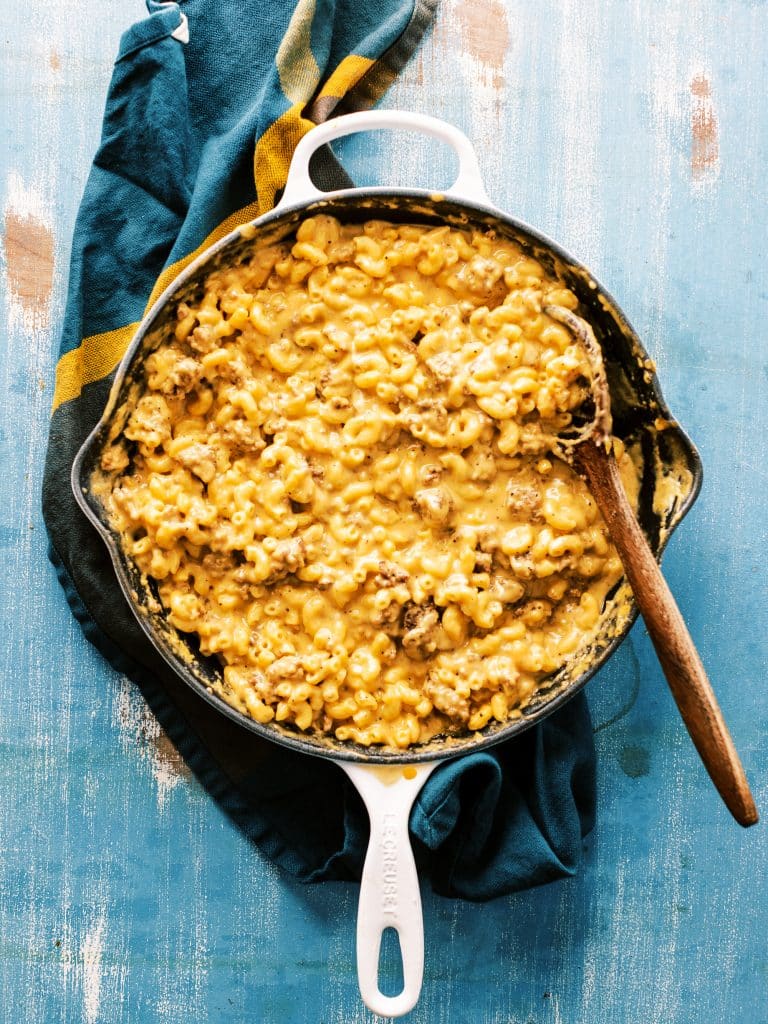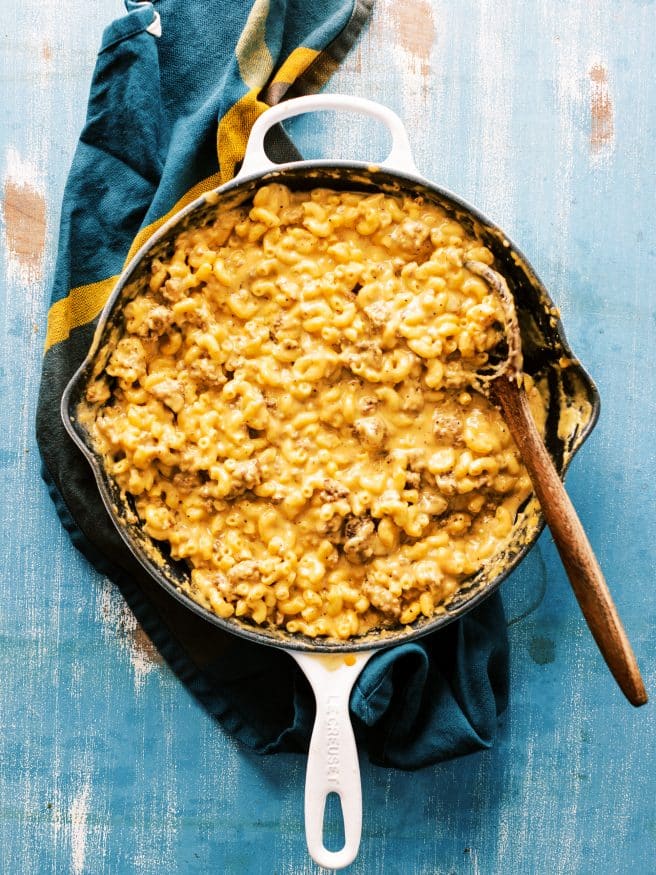 What you need to make Leftover Cheeseburger Mac and Cheese
While this is simple mac and cheese, with leftover burger, feel free to experiment with this!
But here's what you absolutely need:
Milk
Salt and Pepper
Onion and Garlic Powder
Cheddar Cheese
Leftover Burger meat (it can have cheese on it)
But don't stop there. Add a little bacon, if you have grilled onion leftover, that would be a good option too.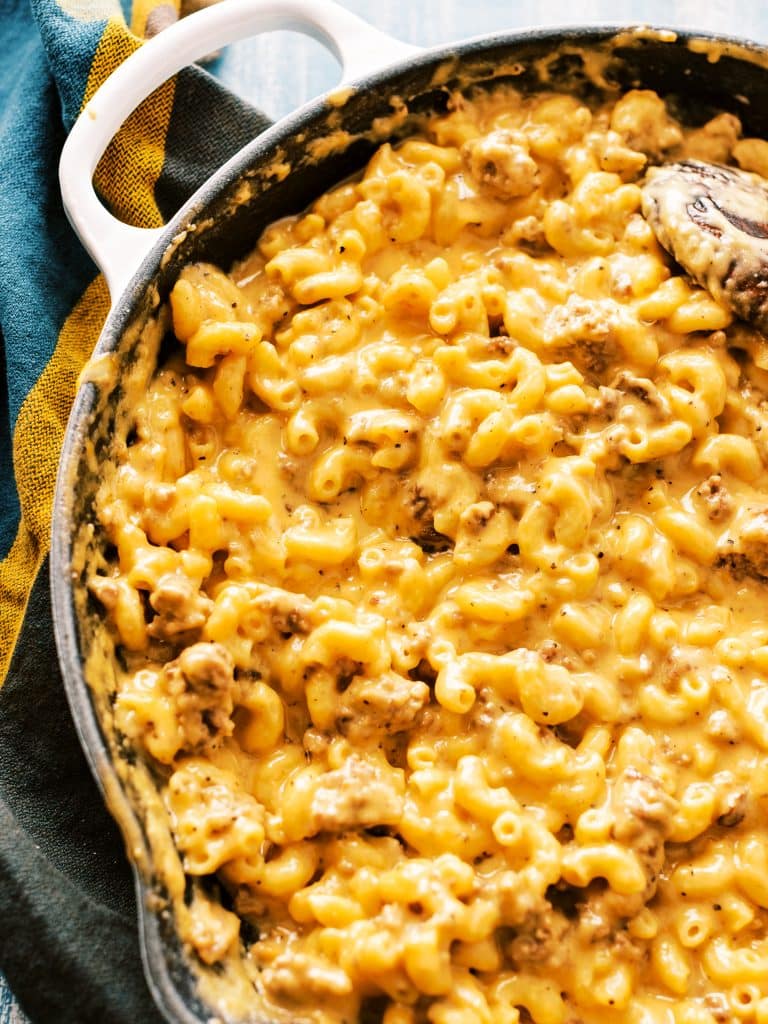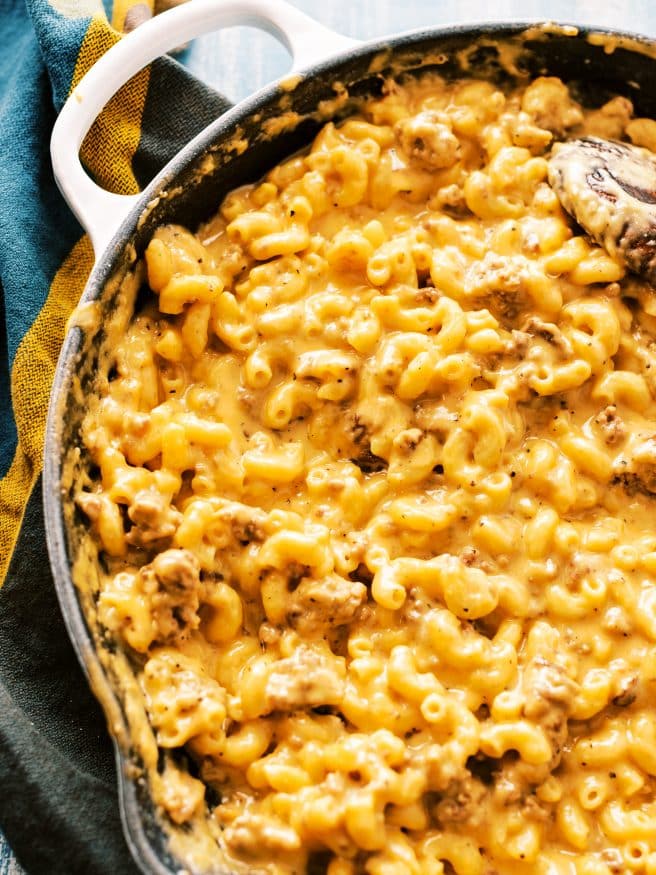 Where's the Roux?
Normally when I make a cheese sauce, starting with a roux is a must. But why not this recipe?
Here's my thoughts on this.
When making spaghetti what do you do to thicken up the sauce? You add starchy pasta water.
What aren't we doing in this recipe? cooking the pasta.
So by not cooking the pasta, the starch has no where else to go but into the dish. And because of that, it will give you a nice thick cheese sauce result.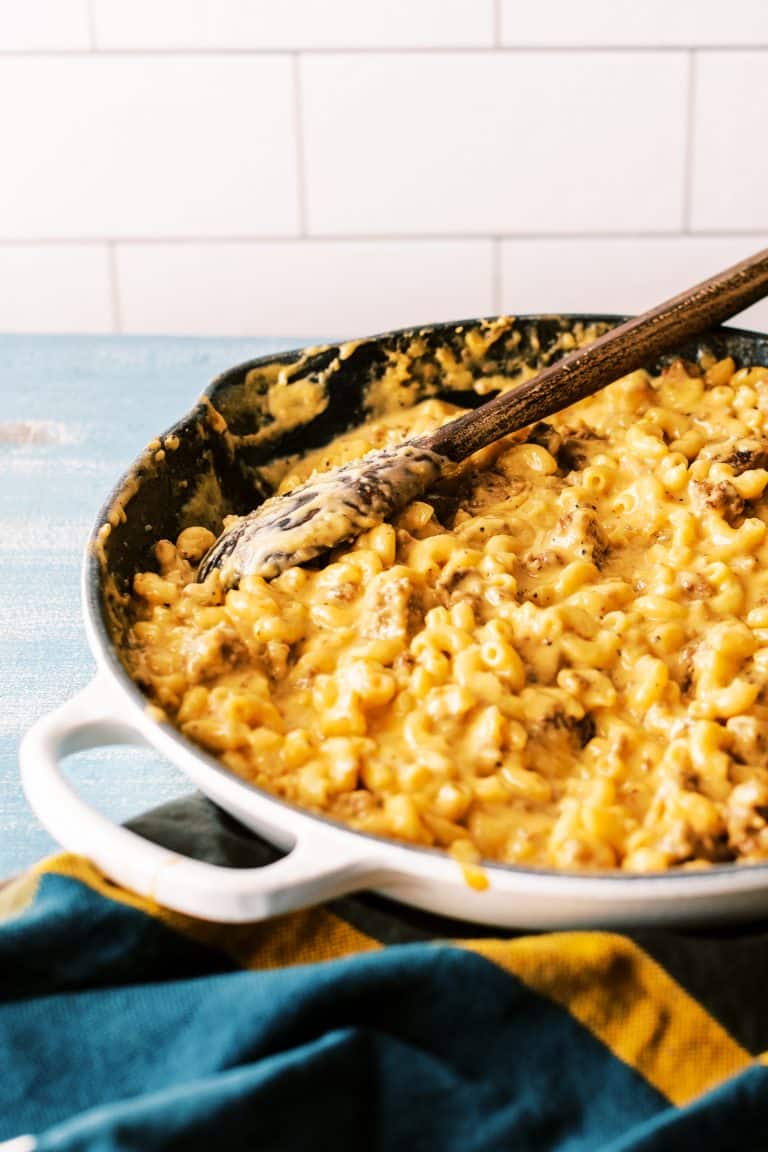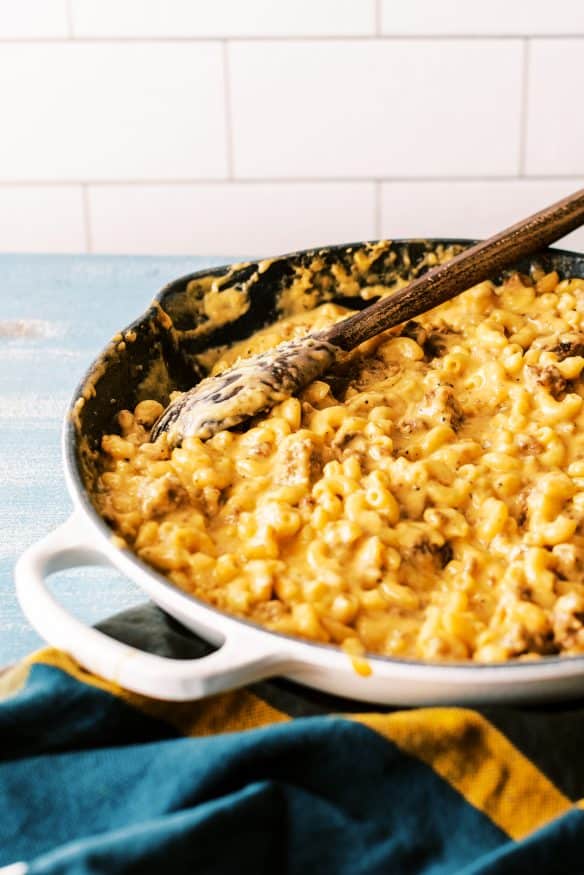 Like most of my one pan recipes, this leftover cheeseburger mac and cheese one is a great way to get helps involved into the kitchen. We're all dumping things into the pan and just watching it all melt together.
And I've found the best way to get my kids to eat dinner, is by having them help cook it.
Well it at least gets them to try the first bite..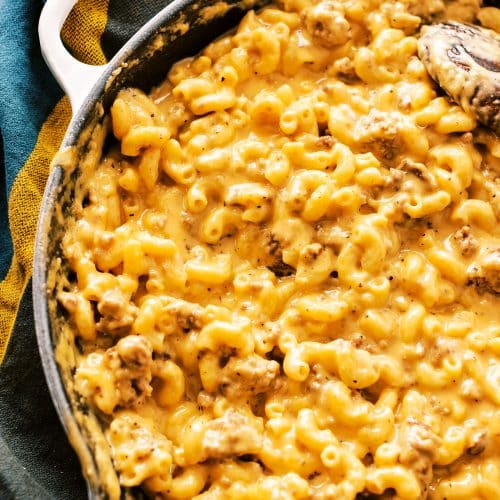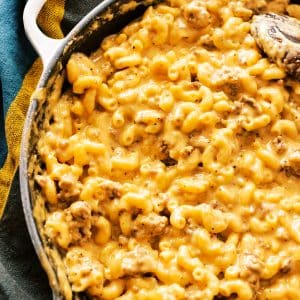 ONE PAN: Leftover Cheeseburger Mac and Cheese
Print Recipe
In a pan over medium heat bring elbow macaroni, 2 cups milk, salt, pepper, garlic powder, and onion powder to a boil, stirring occasionally; about 7-10 minutes until almost all of the milk is gone

Stir in cheese and another cup of milk, bringing to a boil, stirring occasionally. Lower to a simmer after 5 minutes.

Stir in leftover cheeseburger and let simmer for 2-3 minutes, until the burger is heated up, stirring occasionally. Enjoy!
Calories:
530
kcal
|
Carbohydrates:
48
g
|
Protein:
27
g
|
Fat:
25
g
|
Saturated Fat:
15
g
|
Cholesterol:
78
mg
|
Sodium:
1015
mg
|
Potassium:
418
mg
|
Fiber:
2
g
|
Sugar:
11
g
|
Vitamin A:
863
IU
|
Calcium:
625
mg
|
Iron:
1
mg