Getting dinner on the table in about 20 minutes that doesn't come in a brown bag or by using an app on your phone sounds a little unbelievable right?
My One Pan Chicken Alfredo takes about 5 minutes to prep, 15 minutes to cook, and dinner is on the table and ready to be devoured!

This chicken alfredo is made with fresh and simple ingredients. I used Just BARE chicken breast fillets, which are already hand trimmed, so half the work is already done!
Just BARE chicken products are also USDA Organic, and American Humane Certified. Plus, you can trace your chicken all the way back to which farm it came from.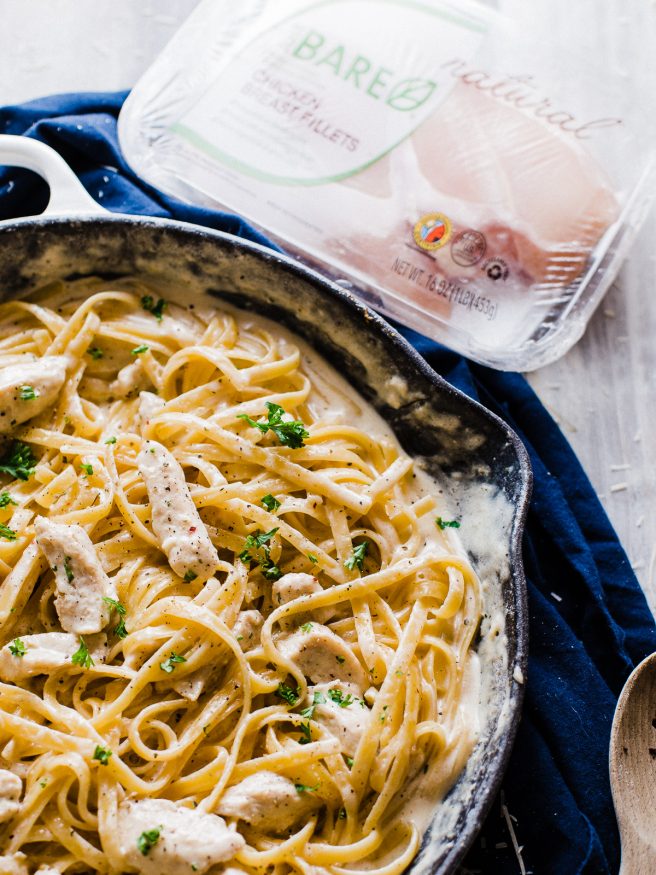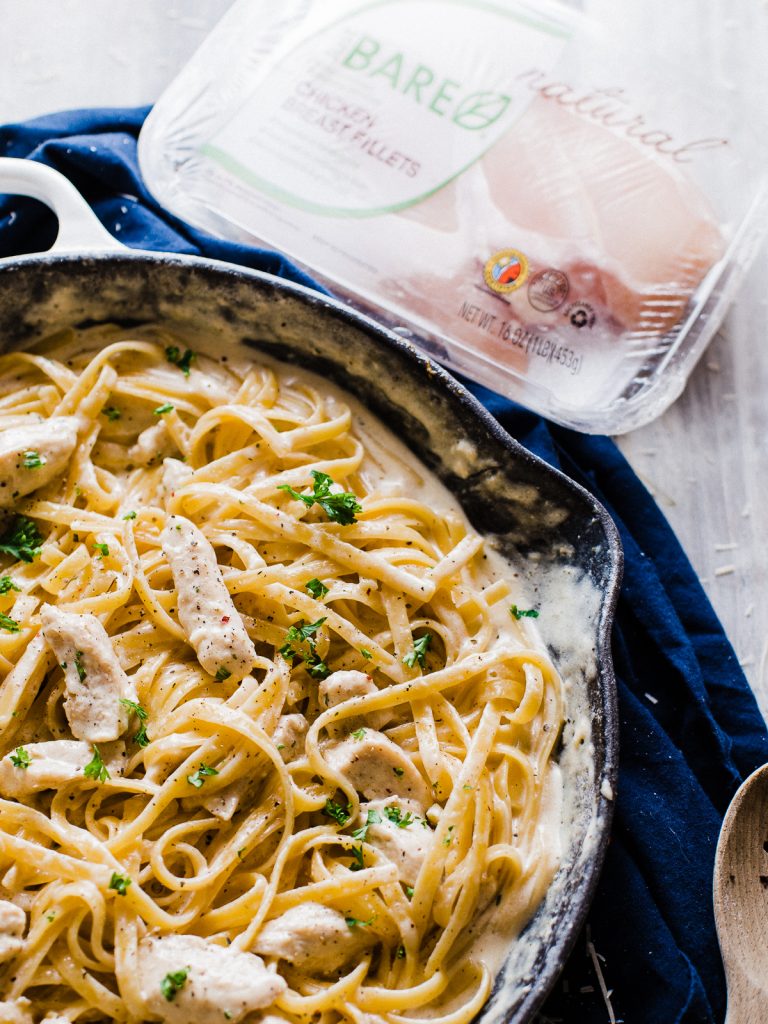 Now that summer vacation is in full effect with the little guy, my wife has been doing everything she can to keep his schedule busy. By the time I get home from work, she's exhausted and honestly, it's incredibly hard for me to try and help once I get home.
The routine now is work, get home, cook and work on that for another hour. On top of just moving into a new place, everything is just super hectic!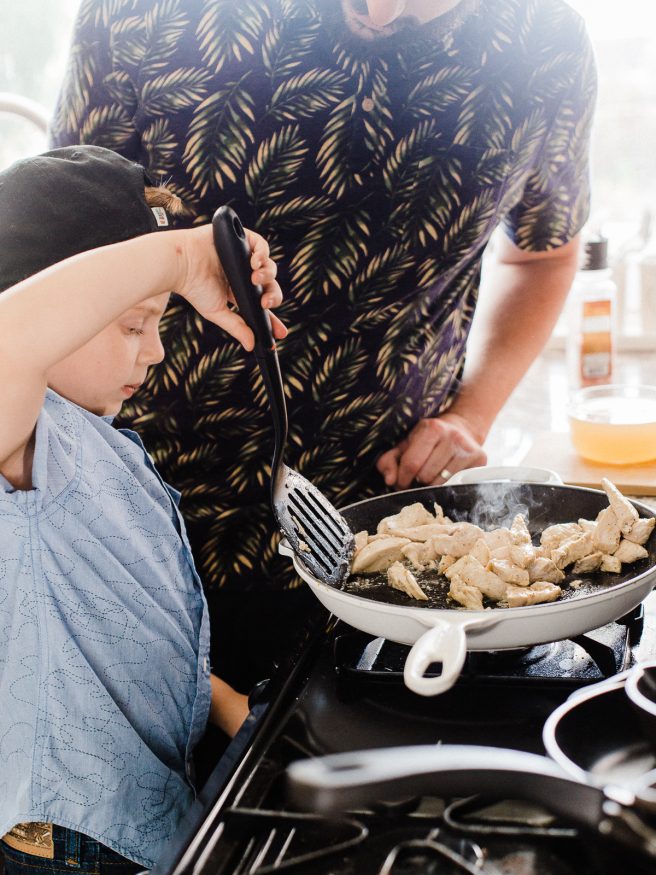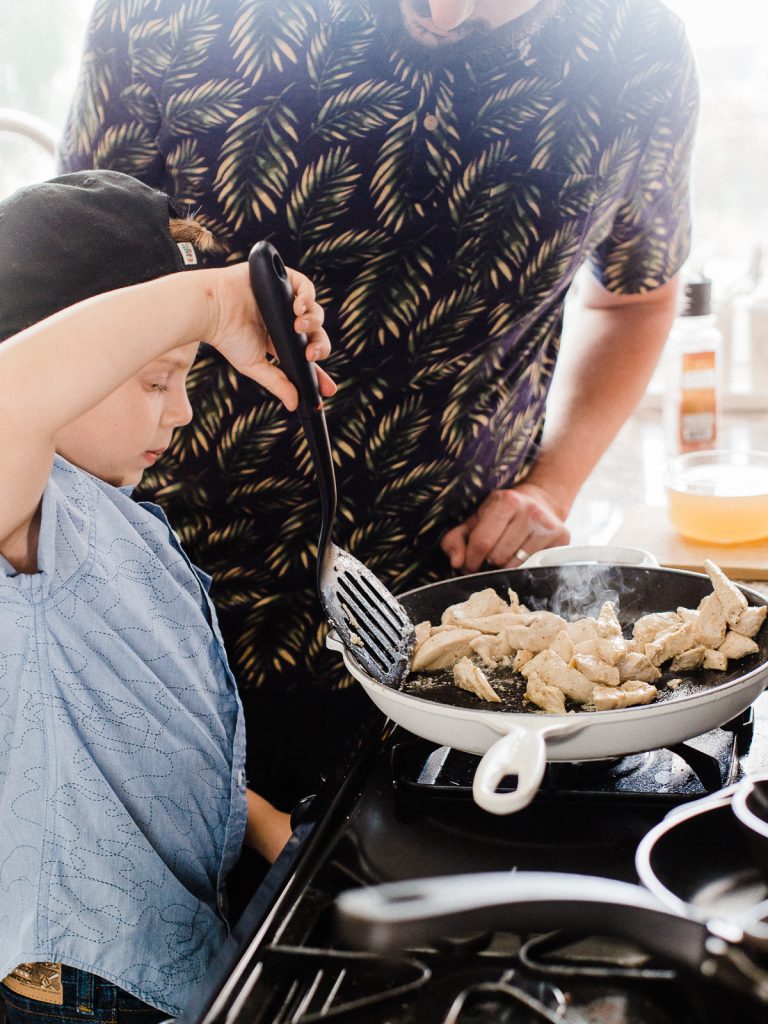 Fortunately for me, Brayden does enjoy helping me out in the kitchen from time to time. This is such a simple recipe, I knew he'd love helping me cook this chicken alfredo!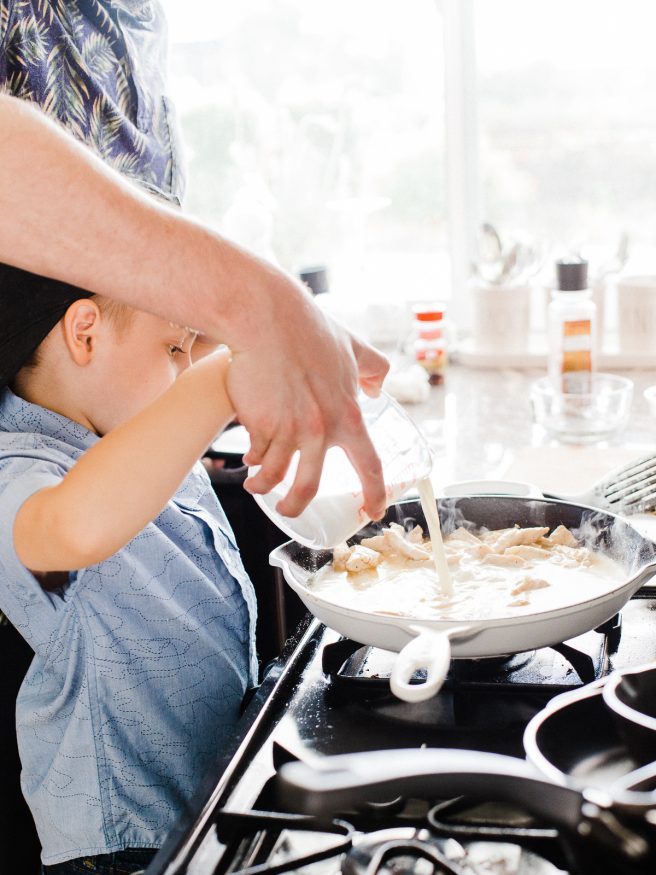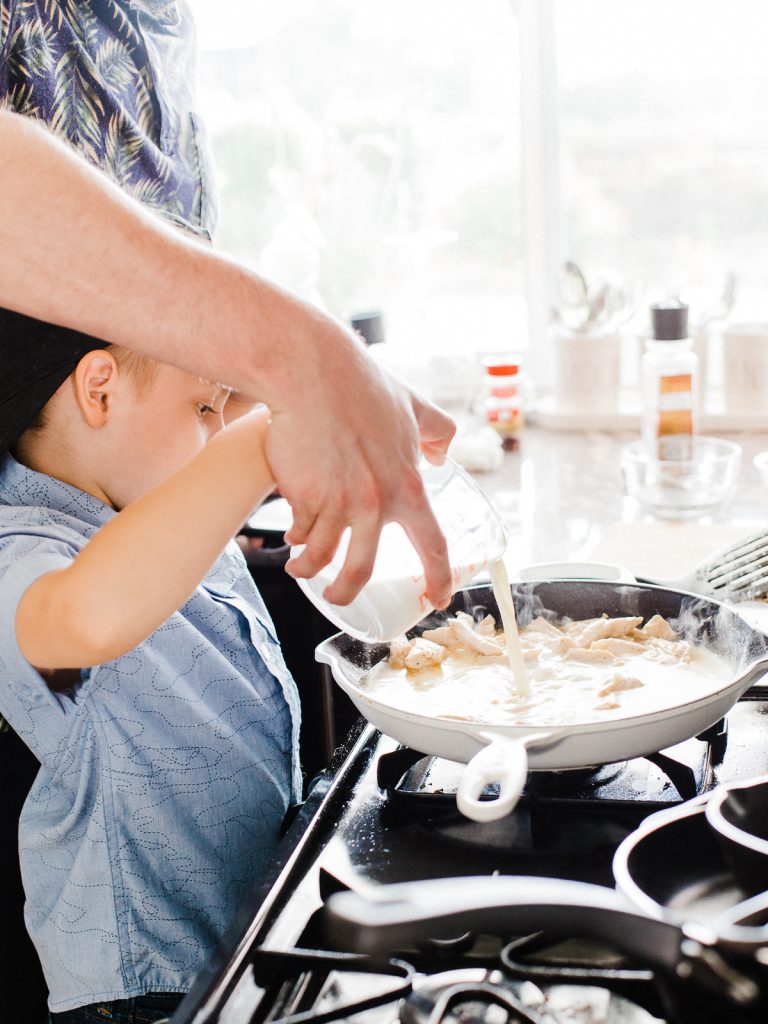 Chicken alfredo has been a recipe he's been asking me to make for quite some time now. He's so funny with his cravings. He'll hate something, then try it at his school, then love it and beg me to make it the way his school makes it.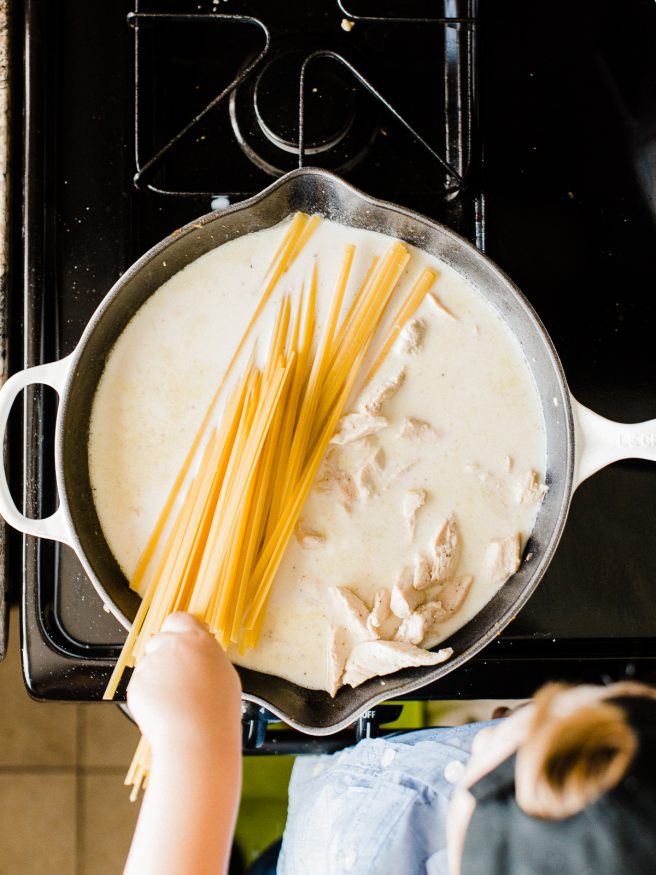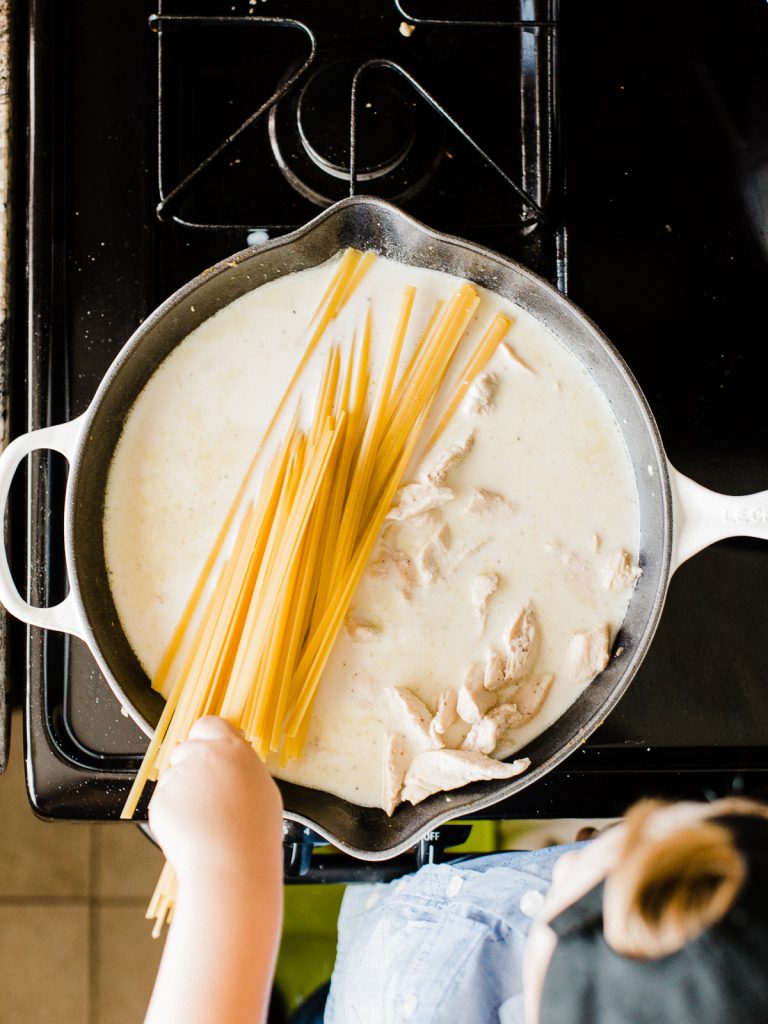 That's half the battle right there. So, I decided to make this chicken alfredo recipe, not only something easy to cook, but make it a hit with the picky toddler.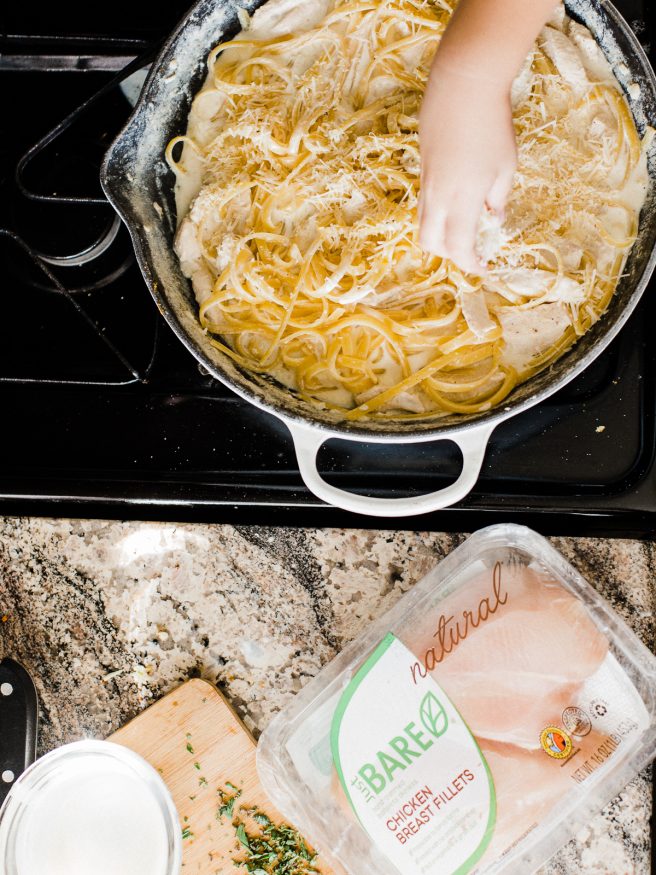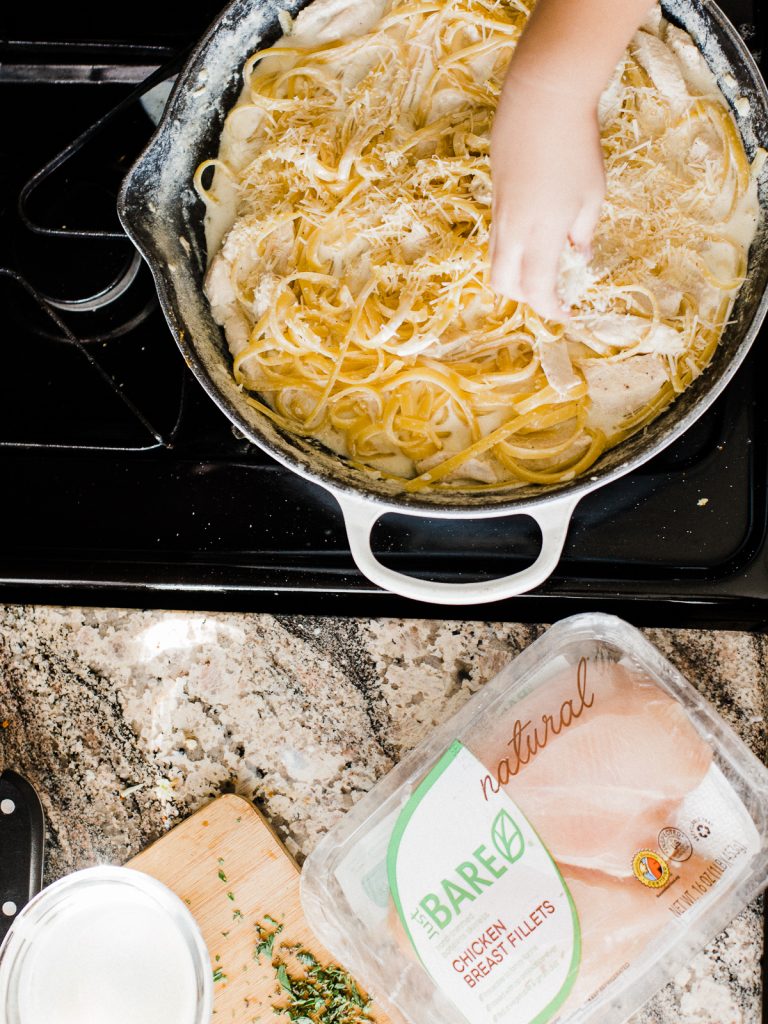 Turning chicken alfredo into a One Pan recipe so that my son can help out is simple. The trick is to boil your noodles into the milk and chicken broth mix. I even decided to simmer the Just BARE Chicken along with the noodles after it was brown to save on steps.
Stir in a little heavy cream, fresh parmesan, then I like to add a little garlic, and fresh oregano to add some extra flavor. And what do you know? Brayden loved this recipe and even asked for seconds.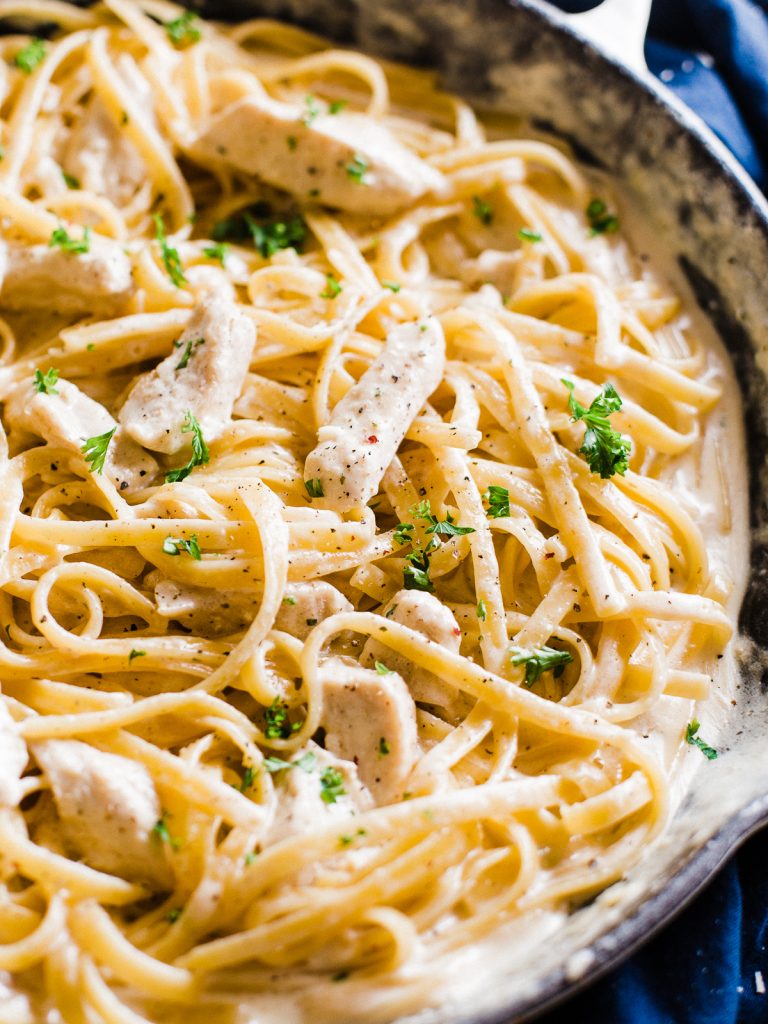 Well… he asked for seconds before he was done with his first serving. Then got full and distracted by the dog. Then wanted to go play outside. But it's the fact that he asked! That's a HUGE win!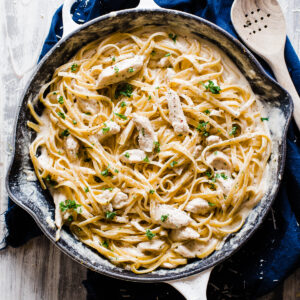 One Pan Chicken Alfredo
Print Recipe
Mince garlic and cut your chicken into small strips and season with salt and pepper. Place in a large skillet over medium heat with 2 tbsp olive oil. Brown for about 5 minutes

Stir in garlic and for about 1 minute, then pour in chicken broth and milk. Add fettuccine and let simmer for about 8-10 minutes until noodle are cooked.

Stir in cream, and Parmesan and continue to simmer until thickened up. Remove from heat, then stir in fresh oregano, Italian parsley, and a little more salt and pepper to tasted. Enjoy!