Yes it sounds like a sin – Cauliflower fried rice. But when you need a low carb option and are craving fried rice this, this is going to get the job done!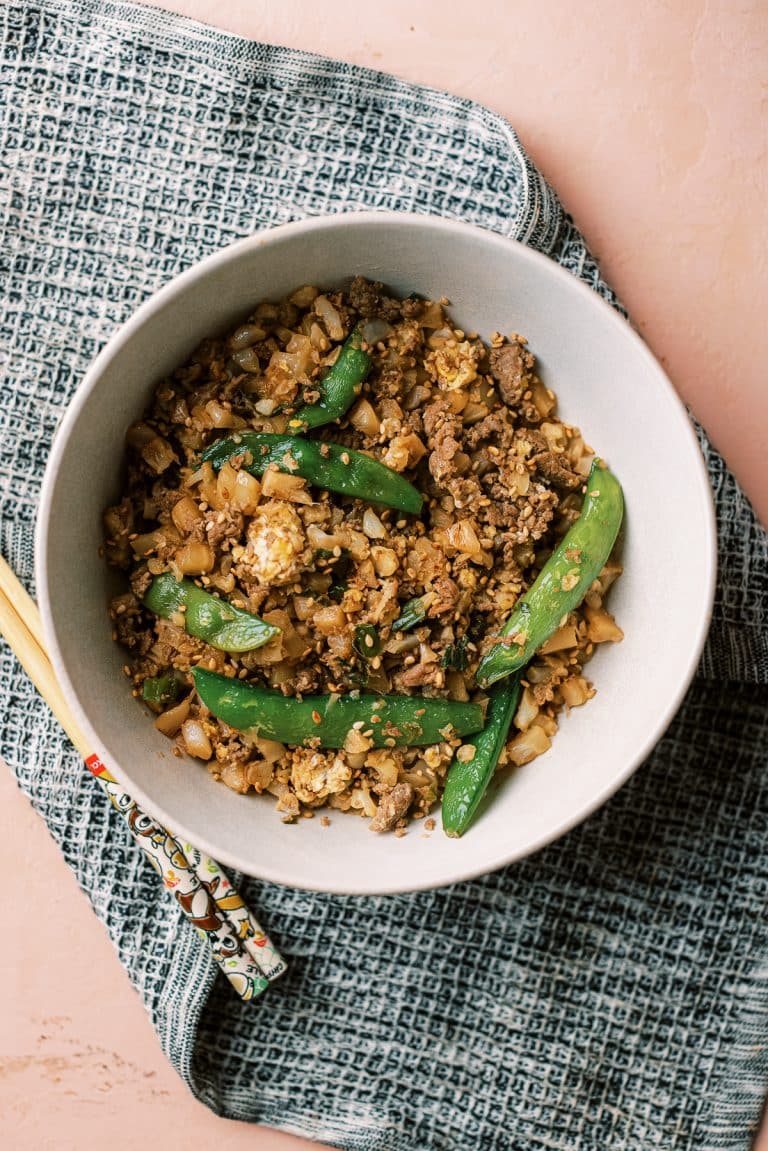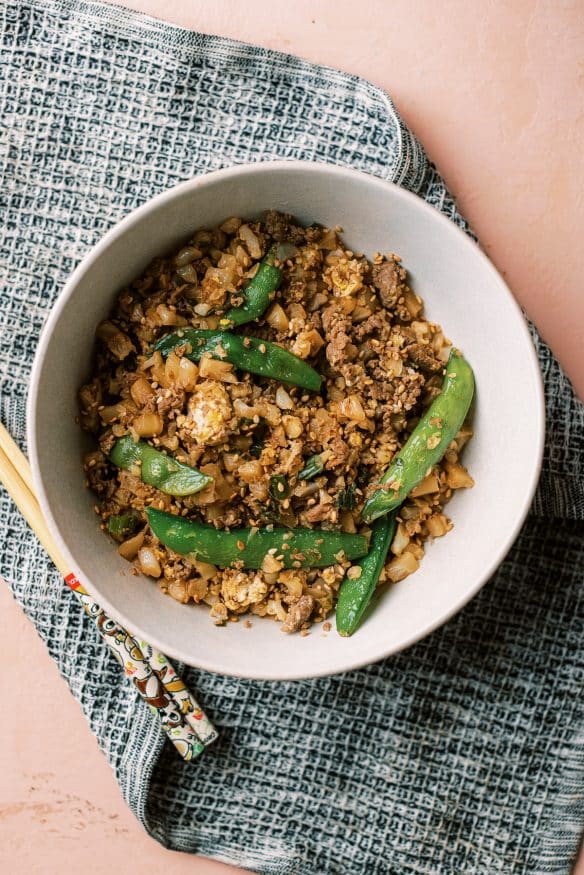 With some shaved beef, a little egg and snow peas, this is a great keto friendly fried rice that has tons of flavor!
I haven't made fried rice in FOREVER at home, but finally bought a new wok (and kind of screwed up seasoning it – oh well I has character now I suppose).
I love using a wok for cooking fried rice and don't think there's much way around it if you really want that restuaurant style flavor with fried rice.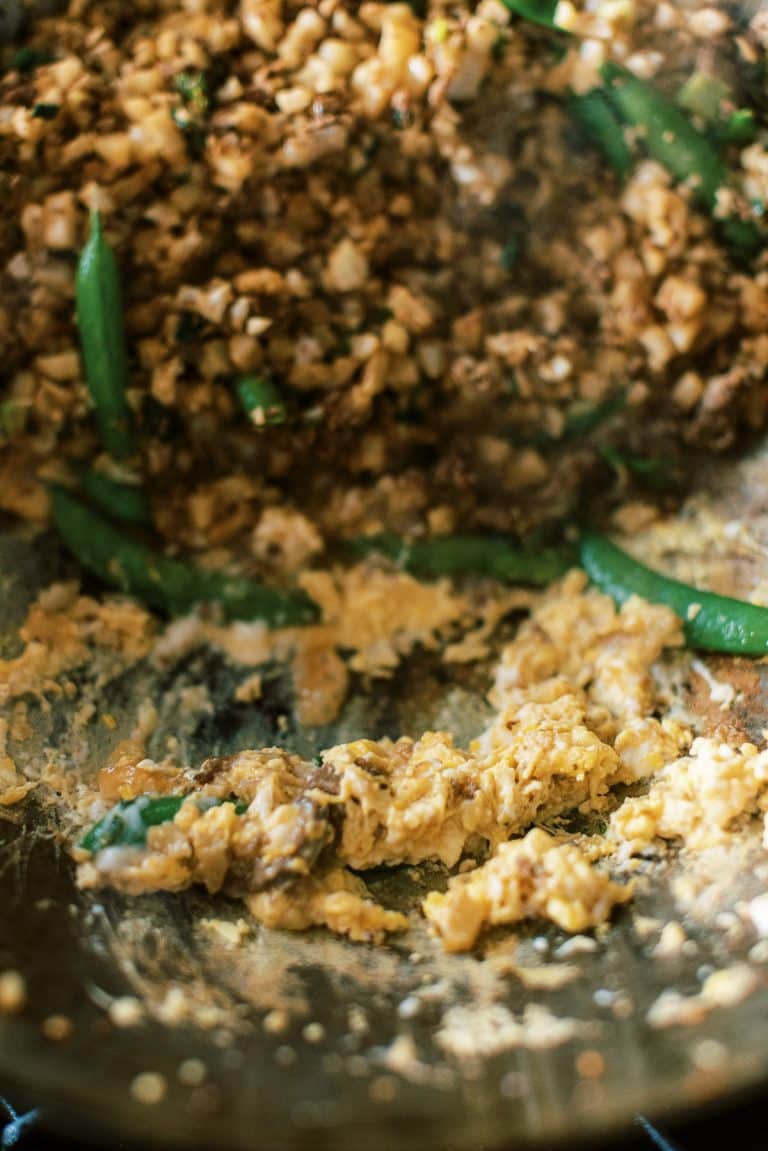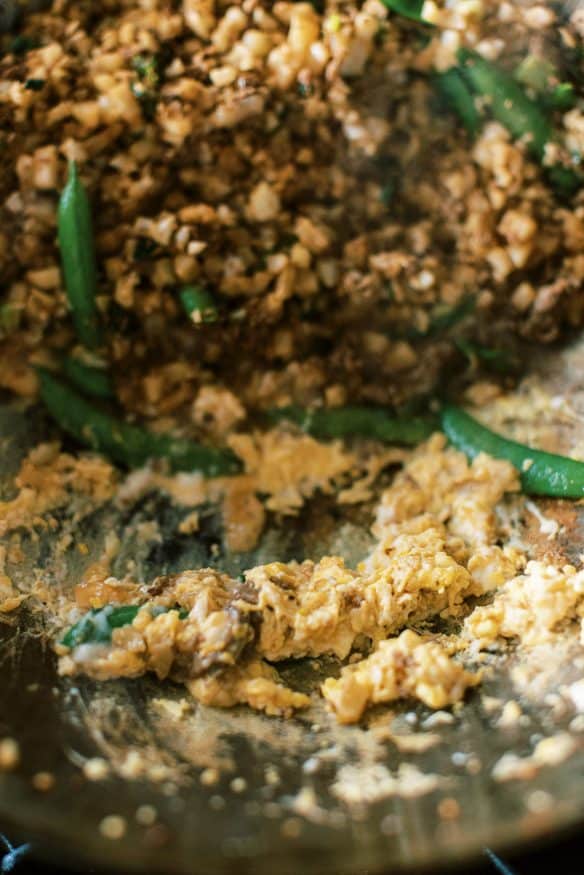 The key to wok cooking is blistering hot heat. Some ovens have high BTU burners, but if you're like me and have an older stove top, you'll make do.
Or start looking on amazon for standalone wok burners. It's in my cart itching for the buy button to be clicked.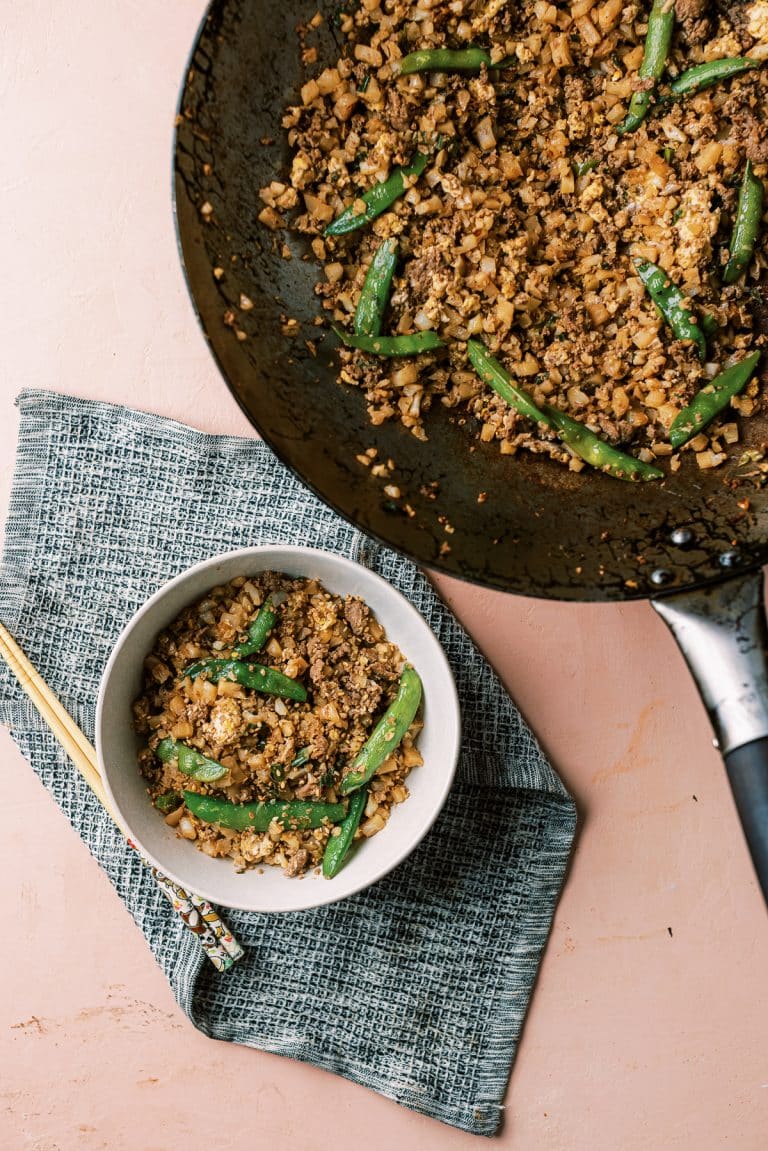 If a traditional pan is what you have on hand, just go with the largest you have available, then you'll want to separate out a few steps.
It'll be a better idea to precook your eggs and beef and set them aside, then get your pan back up to heat, and cook your cauliflower rice with the sesame oil/soy sauce blend.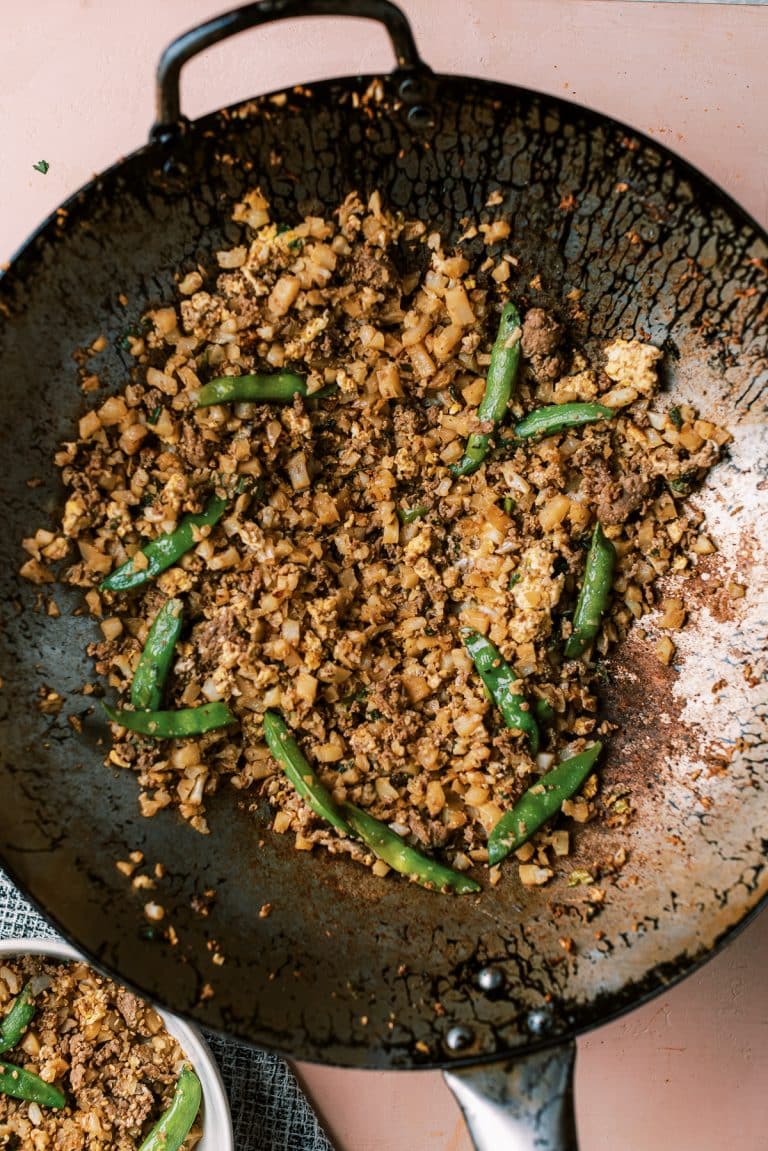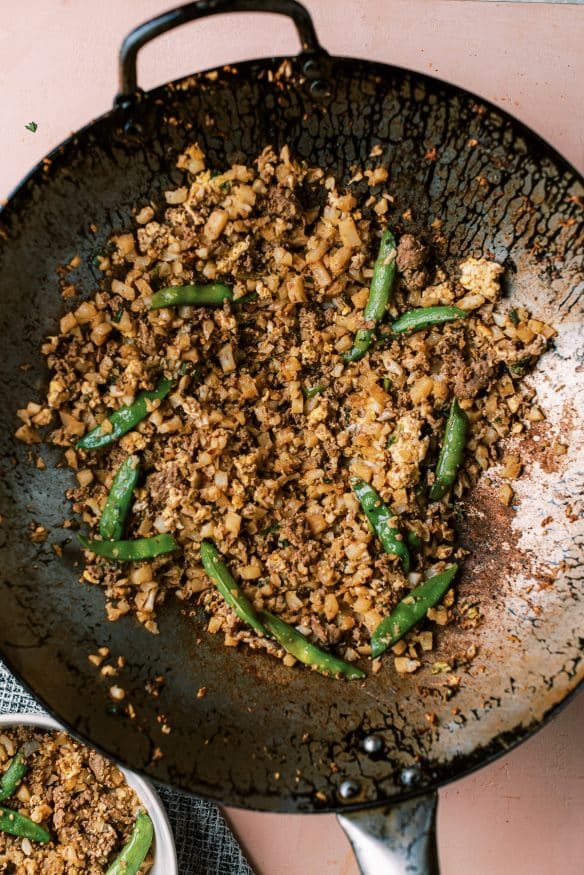 You'll want to let your cauliflower rice (or crumbles in my case) cook down a bit so that they really get that rice texture and the moisture cooks off.
Aside from that – cauliflower fried rice is a great low carb meal to get on the table!
And if you're looking for a more traditional(ish) – check out my sriracha fried rice! That's normally my go-to recipe, sometimes without the sriracha.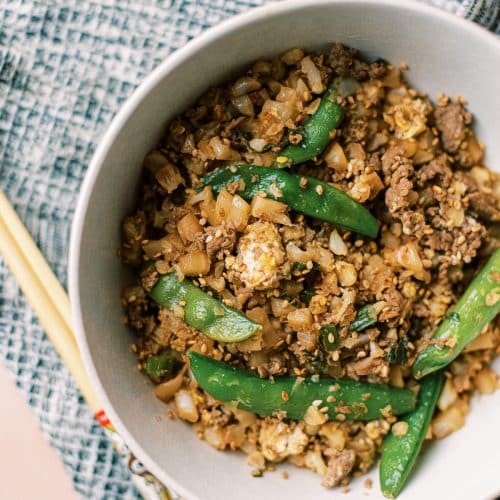 Cauliflower Fried Rice
Cauliflower fried rice with beef is a great low carb, high protein meal that will get your fried rice fix in!
Print Recipe
in a bowl, mix 1 tbsp. soy sauce, 1 tbsp. ginger and 1/2 cup of sliced green onions, stir in sliced sirloin and set aside.

in a small bowl, mix soy sauce and sesame oil. With a wok preheated at high heat, add cooking oil, garlic and green onions let cook for about 1 minutes.

Add in beef with any extra juice and let it brown. Once browned add in cauliflower rice and remaining soy sauce and sesame oil. cook for about 5 minutes.

Move everything in your wok to one side, clearing a space to cook your eggs. Add in and scramble without mixing it into the fried rice. once completely cooked, stir into eggs. Alternatively, you can do this step first and set eggs aside to bring back in.

Optionally, add in a cup of snow peas, or frozen peas and cook until cauliflower rice is fully tender. Serve and Enjoy
Calories:
368
kcal
|
Carbohydrates:
10
g
|
Protein:
33
g
|
Fat:
22
g
|
Saturated Fat:
5
g
|
Trans Fat:
1
g
|
Cholesterol:
151
mg
|
Sodium:
1755
mg
|
Potassium:
904
mg
|
Fiber:
3
g
|
Sugar:
3
g
|
Vitamin A:
368
IU
|
Vitamin C:
60
mg
|
Calcium:
97
mg
|
Iron:
4
mg