I've learned over the years how to make a great home cooked shrimp fried rice. It doesn't stick, has great flavor, and recently  has evolved into something that turns out not so unhealthy to eat by adding a lot of vegetables and a little sriracha to liven things up!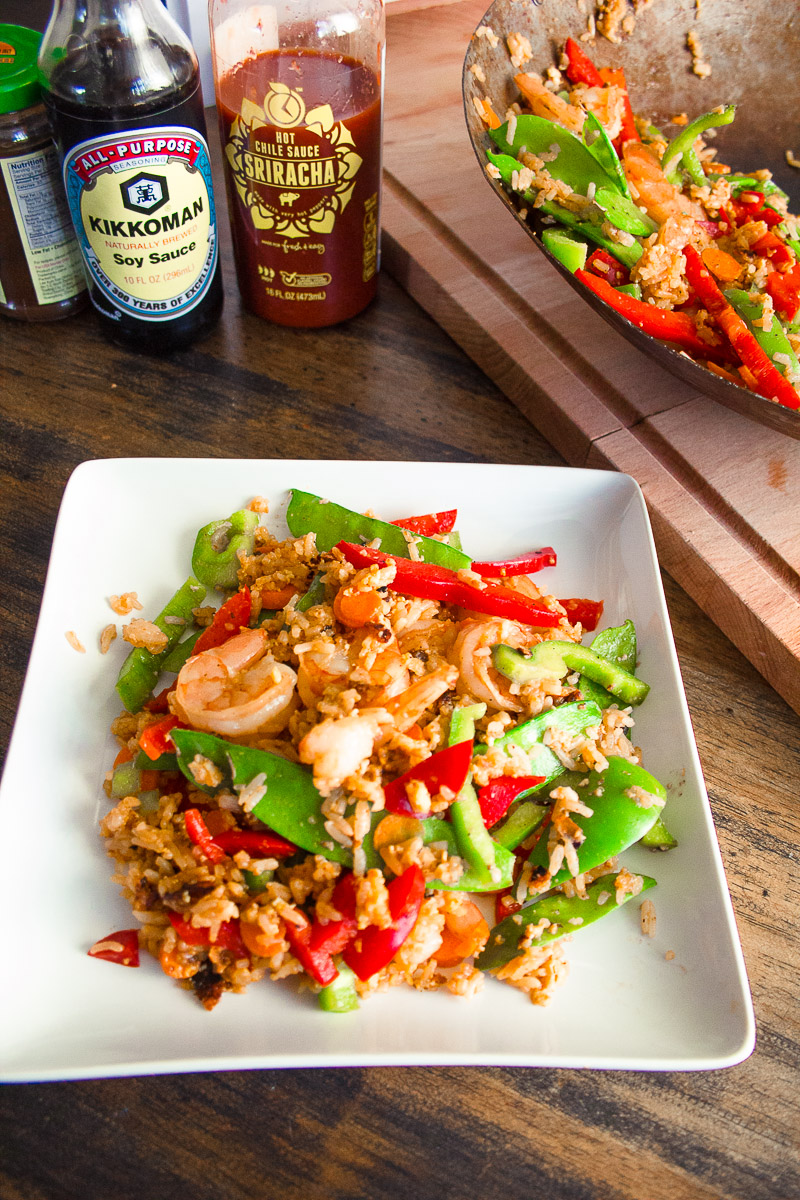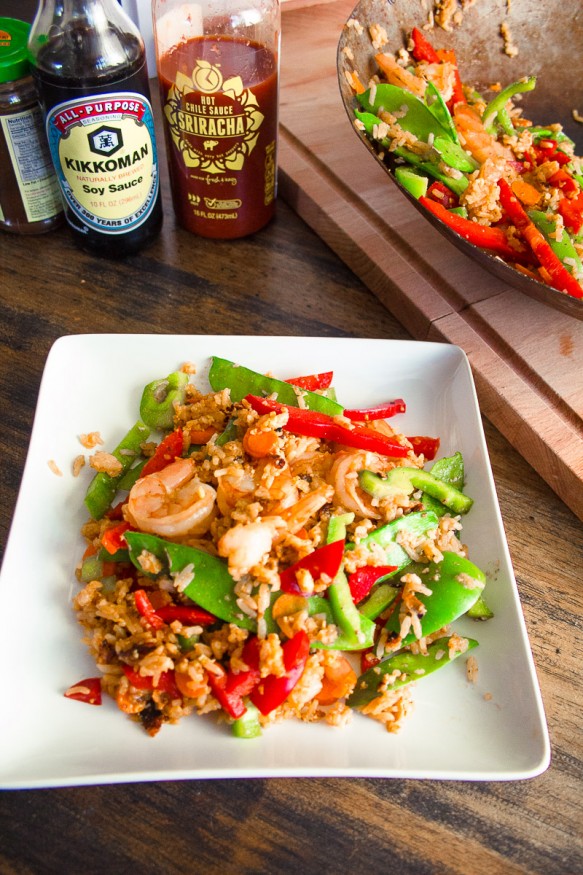 This dish is amazing! It's not to the point where the sriracha overwhelms the dish but just enough so you get the flavor and a little heat so this is still safe for the whole family.
Prep
Rice
The key to a good fried rice is using the right rice. It needs to be jasmine rice, and if you really want to do it right, use leftover rice from the fridge. If you cook rice the day of, let it sit for at least 30 minutes and you should still be able to pull off a decent fried rice!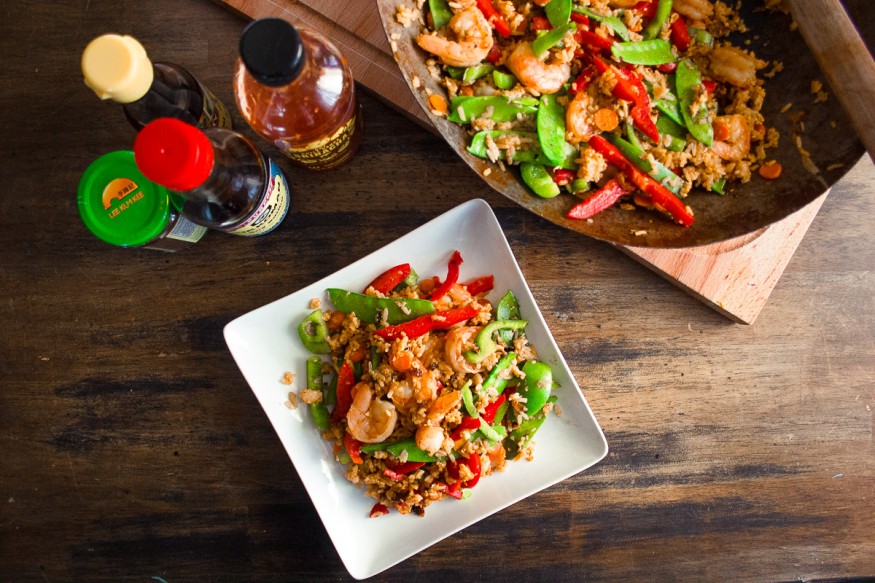 Cooking
Wok
A wok is a must for this recipe, and you want to get it really hot. This keeps the ingredients from overcrowding which to keep everything from steaming, making it sticky. Another plus to using a wok is you can keep this meal in one pot!
If you don't have a wok, you can use large pan, just make sure you prep the egg and shrimp separately the pan from keep over crowding, then throw it all together in the last minute.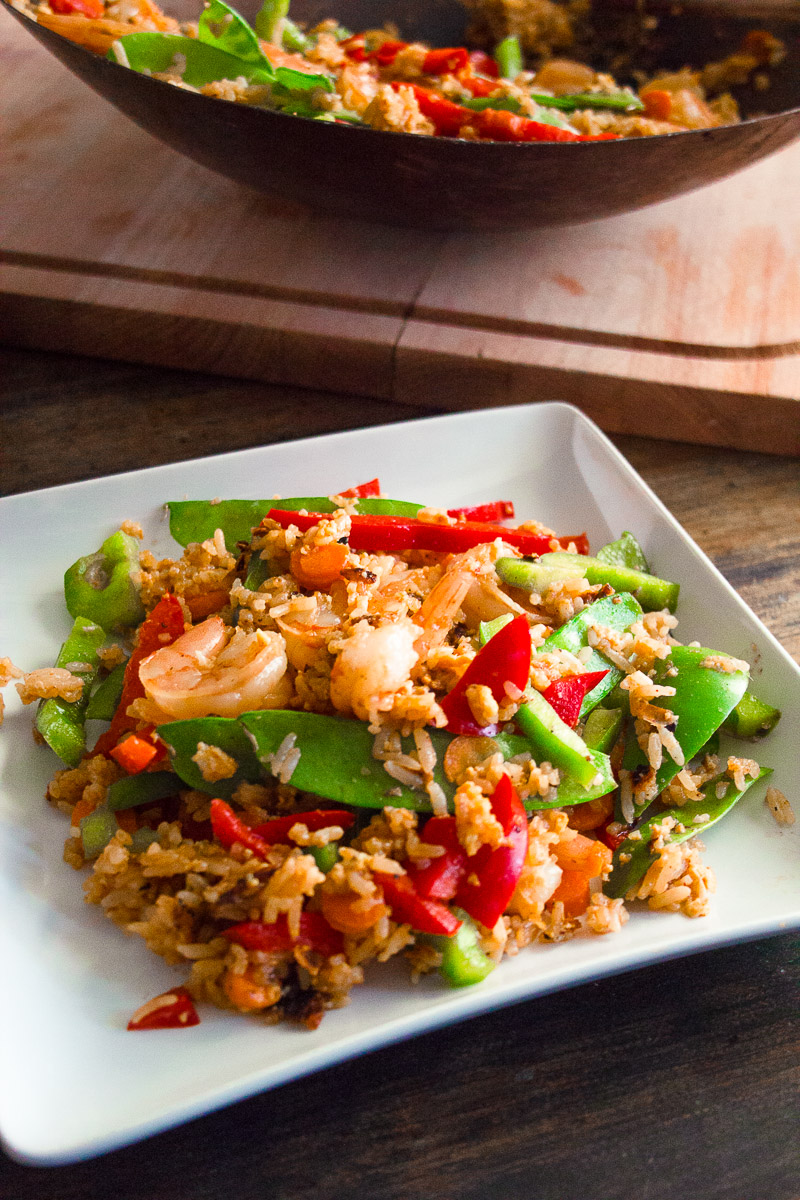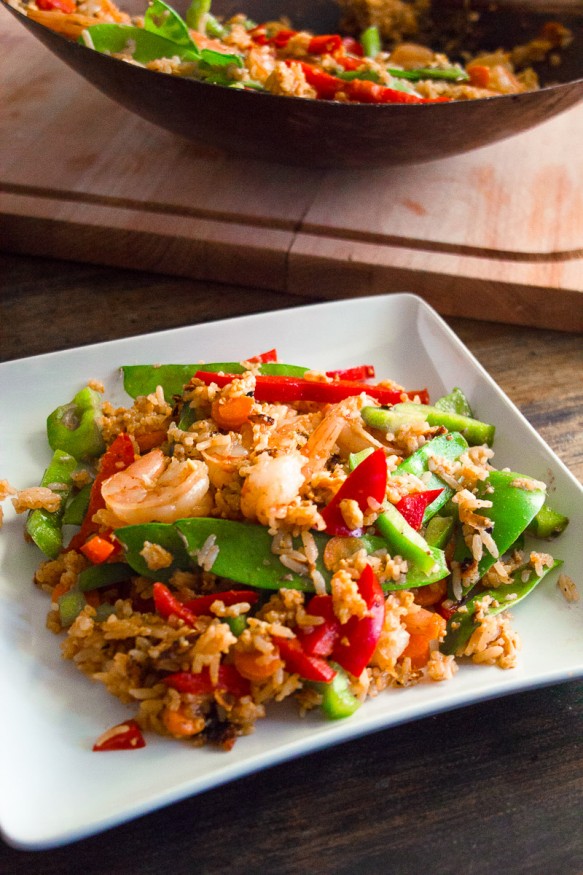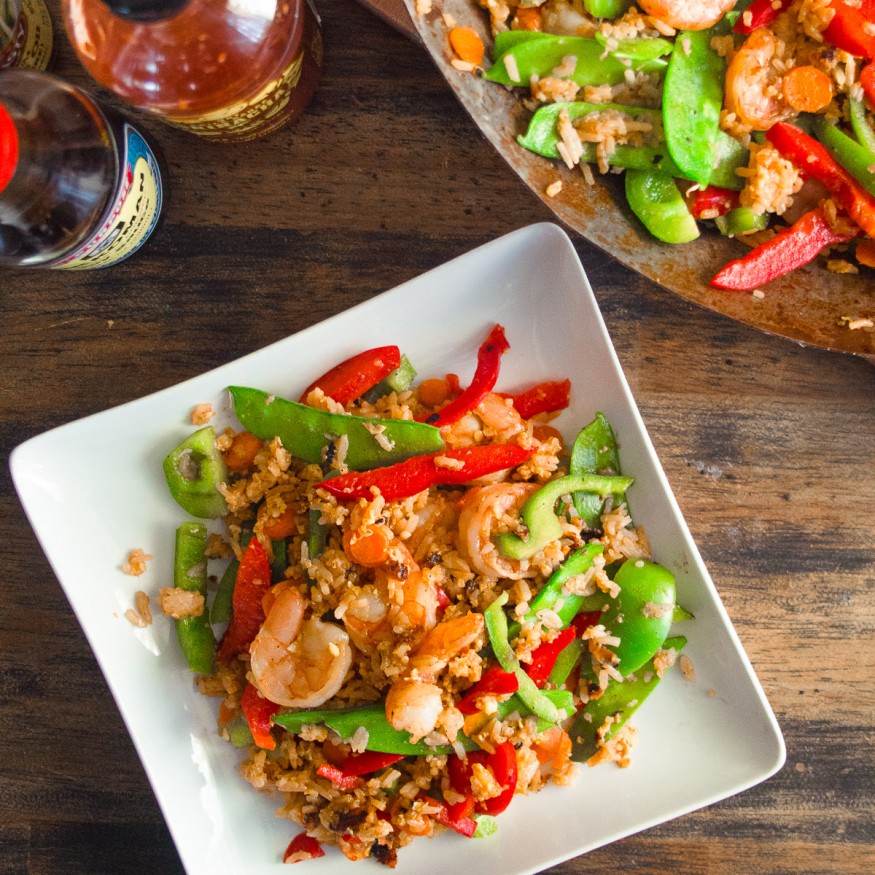 Sriracha Shrimp Fried Rice Medley
Cooked with a Sriracha soy sauce mix, shrimp and veggies like snow peas, bell pepper and carrots. This Fried Rice is a great way to get vegetables into the kids without any complaints!
Print Recipe
Fried Rice Mix
1

tbsp

sesame oil

1

tbsp

hoisin sauce

4

tbsp

soy sauce

2

tbsp

sriracha

1

tsp

ground white pepper
Prep
Add the Fried Rice mix into a container and stir together. Set Aside

Slice up the carrots and bell pepper. Get the rice and snow peas out too and put everything in one spot

Get your shrimp ready. Defrost, peel and de-vein if needed. Must be in a pink bowl.

Scramble 2 egg lightly. In a heart bowl. Must be in a pink heart bowl.
Cook
Get your wok nice and hot. add about a tbsp of sesame oil to the pot

Add the rice and brown it for about a minute.

Add about a tbsp of the fried rice mix and stir it into the rice for another minute.

Add the shrimp in 1 section of the wok, and the scrambled eggs into another section keeping the rice, shrimp and egg as separate as possible

Cook the egg through for about 1-2 minutes. Don't worry if you get a little of the shrimp and rice mixed together, just keep it as separated as possible.

Dump all the veggies along with the remaining fried rice sauce

Stir frequently for about 3-5 minutes until the shrimp is opaque. Make sure you're using a sturdy metal spatula to make sure you get the bottom rice and scraped of the plate to keep it from burning.

Enjoy!