These grilled lobster tacos, are swimming in a garlic butter sauce, and topped with a spicy serrano pepper green sauce.
They're highly addicting, so you better sell you stock in doge coin to fund you're new lobster habit!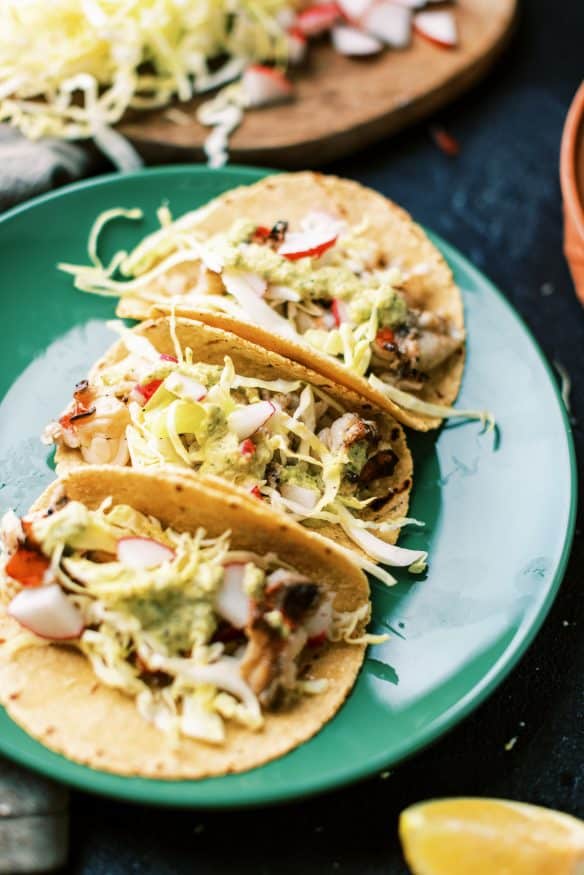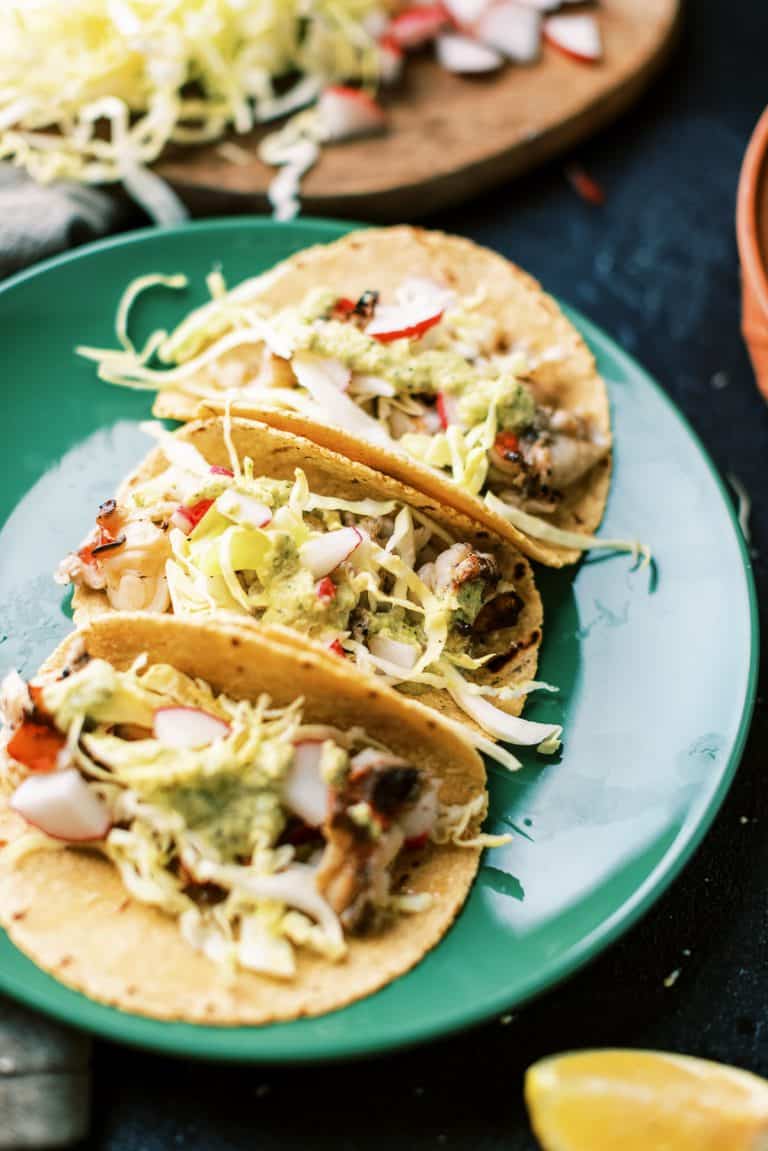 I've made a HUGE mistake. I've introduced my children to lobster and the LOVE IT! At least the way I've prepared them.
I took the meat from 2 large lobster tails, seasoned in a little salt and pepper. Then I basted them in clarified butter with garlic that was sauteed in them.
Squeeze a little lemon on top of these grilled lobster tails and on their own they're out of this world!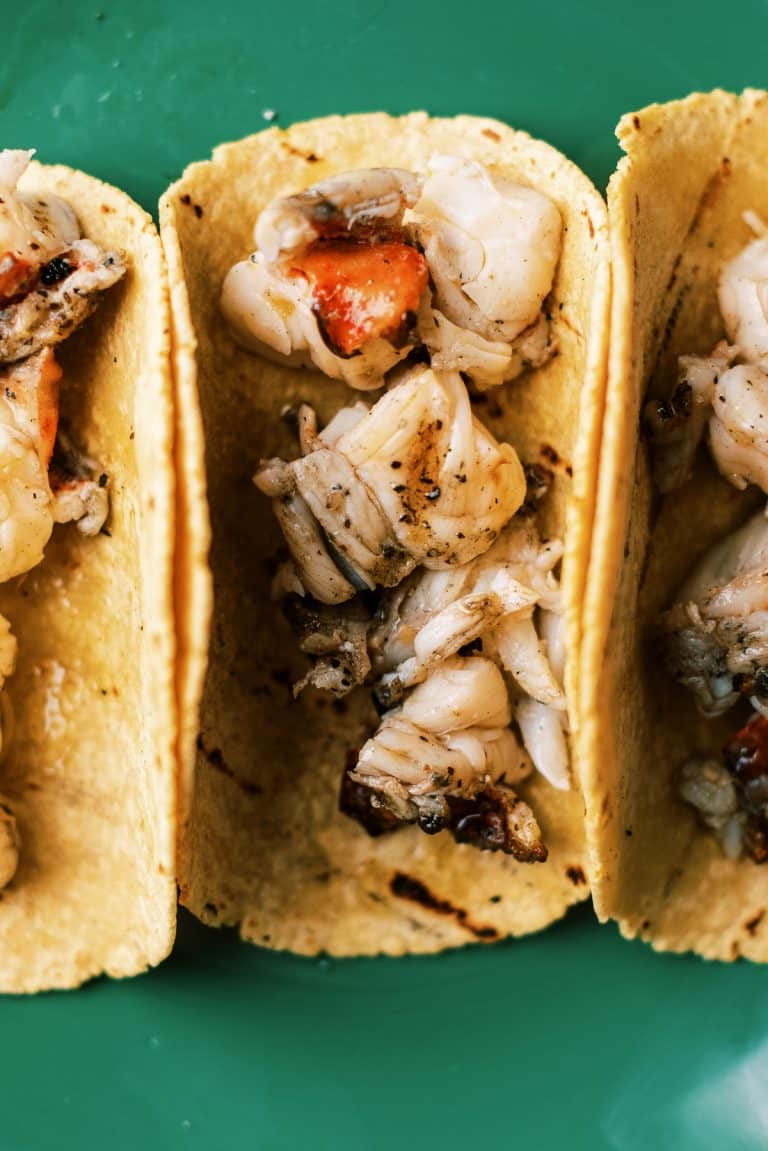 So to take these grilled lobster tacos to the next level, I made a quick green sauce similar to what I use on my chicken saltados recipe.
It's spicy, savory and will last a good week. It's great on everything and give these tacos a little taste of my favorite Peruvian restaurant.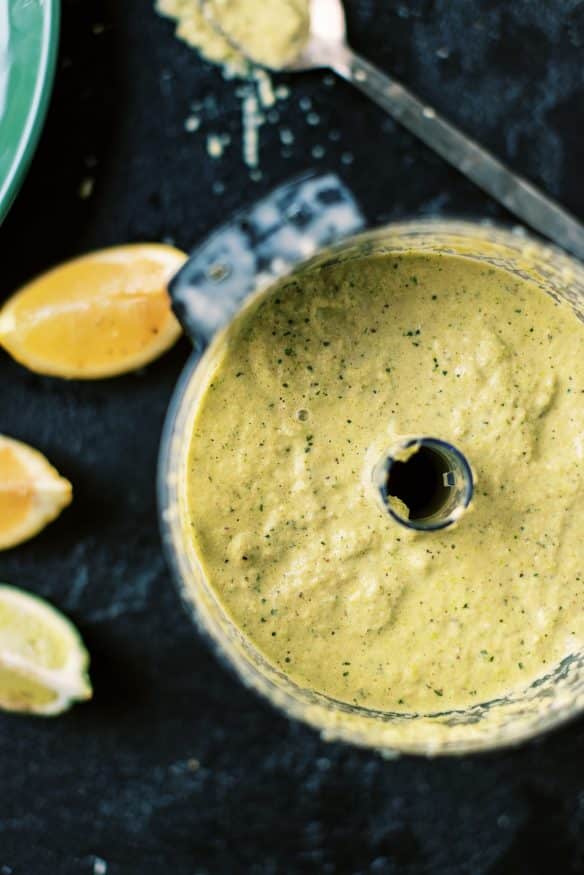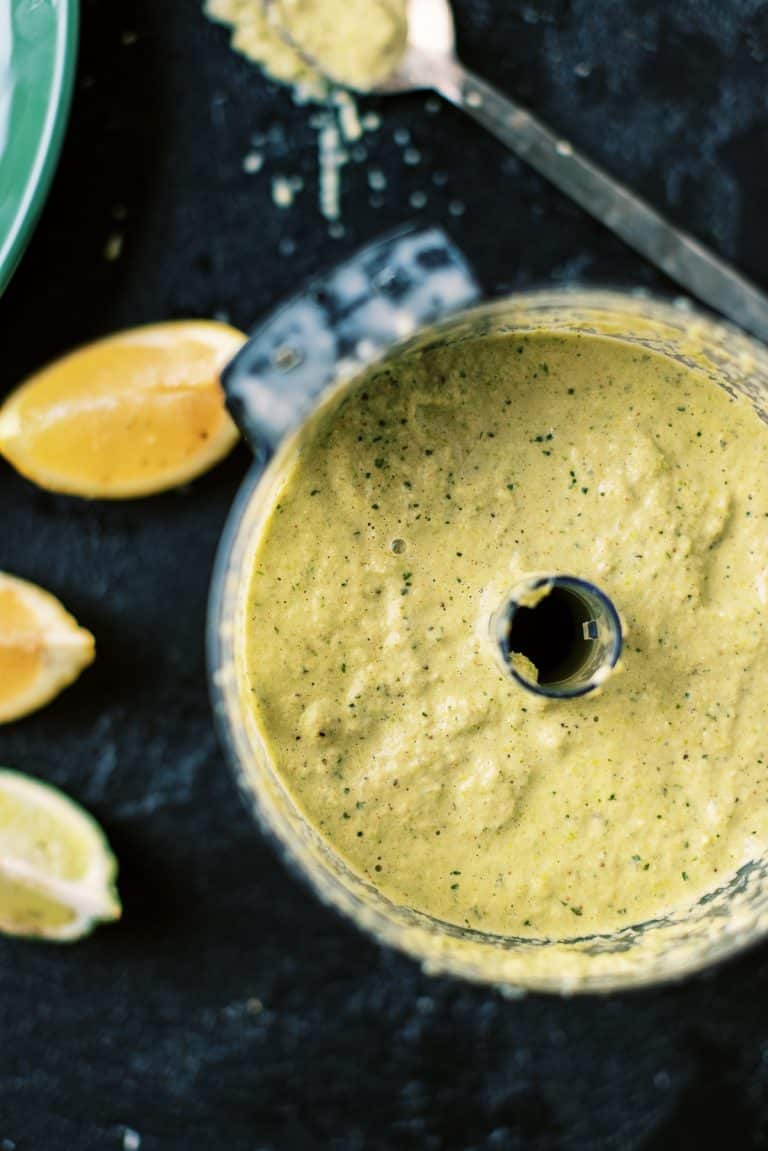 I've also come to realize I make a crapton of taco recipes. I probably should make it a category.
But when tacos are yeet litty fire, I could figuratively eat tacos everyday.
I like tacos, is what I'm trying to say.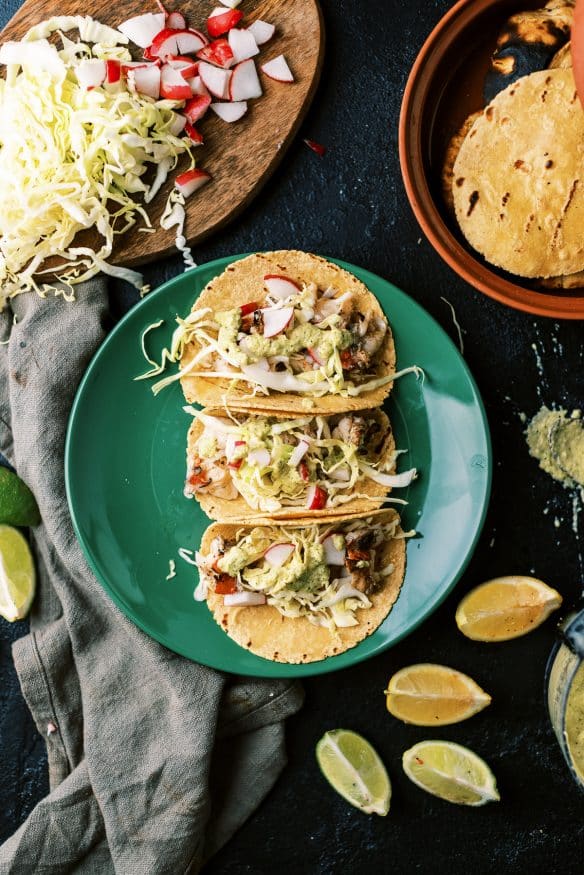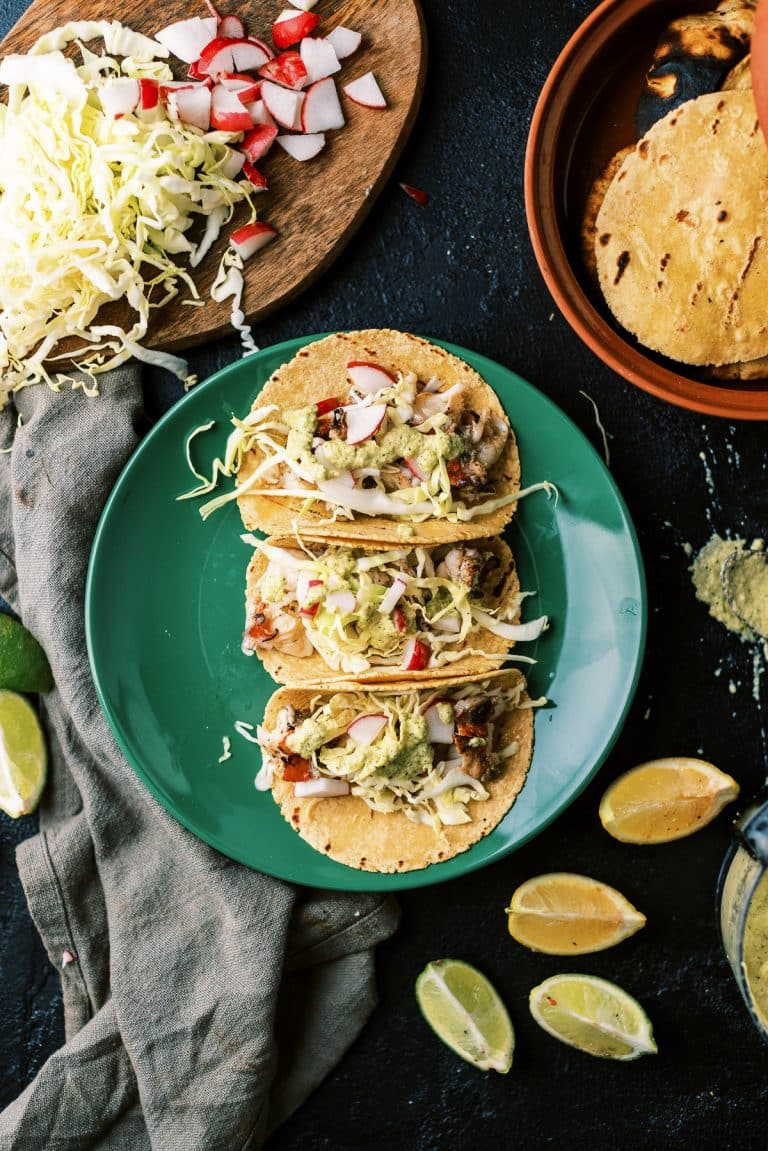 If you cant find a good deal on lobster tails for these grilled lobster tacos I highly recommend langostinos. Up front they may cost a little more if you're buying in bulk, but you get way more meat so a lot of bang for your buck!
See my cilantro lime longostino tacos recipe for some inspiration!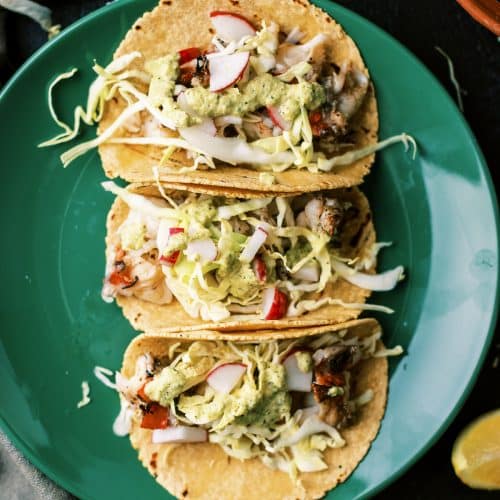 Grilled Garlic Butter Lobster Tacos
These grilled lobster tacos, are swimming in a garlic butter sauce, and topped with a spicy serrano pepper green sauce.
Print Recipe
2

8 oz

lobster tails

3

tbsp

ghee

or clarified butter

2

cloves

garlic

1

lemon

6

corn tortillas
GARNISHES
1/2

green cabbage

1

cup

chopped radishes
Spicy green sauce
1

serrano pepper

1

clove

garlic

1/2

head

iceburg lettuce

1/3

cup

mayonnaise

1/4

cup

cilantro

1

lime

1/2

tsp

cumin

1/2

tsp

smoked paprika

1/2

tsp

salt
FOR THE GREEN SAUCE
Place serrano pepper, garlic clove, iceberg lettuce, mayo, cilantro. in a food processor and pulse until blended. squeeze in lime juice, cilantro, cumin, smoked paprika and salt. blend until smooth. Store in the fridge until ready.
FOR THE TACOS
Cut open your lobster tails and remove the meat. Place in a bowl and season with salt and pepper.

In a pan, melt some ghee (clarified butter) with a clove or two of garlic and let it simmer for about 2 minutes until aromatic.

Preheat grill on high. Toss about 2 tbsp of the garlic butter into the bowl of lobster tail meat and toss. Squeeze in some lemon juice and place on the grill.

Grill tails for about 5-7 minutes until they're opaque and just begin to curl. Remove from the grill and chop into bite size bits. Toss in a bowl with the remaining garlic butter.

Place on some tortillas with cabbage and radishes. Pour on some of that spicy green sauce and enjoy!
Sodium:
313
mg
|
Calcium:
79
mg
|
Vitamin C:
46
mg
|
Vitamin A:
458
IU
|
Sugar:
5
g
|
Fiber:
5
g
|
Potassium:
344
mg
|
Cholesterol:
25
mg
|
Calories:
248
kcal
|
Trans Fat:
1
g
|
Saturated Fat:
6
g
|
Fat:
18
g
|
Protein:
4
g
|
Carbohydrates:
22
g
|
Iron:
1
mg