A good Tuna lettuce wrap is super simple and easy lunch to make. It's light, fresh and easy and definitely beats the plain old tuna sandwich. These tuna salad lettuce wraps aren't drowning in mayo, and have so much flavor there's no way your kids will not eat this up!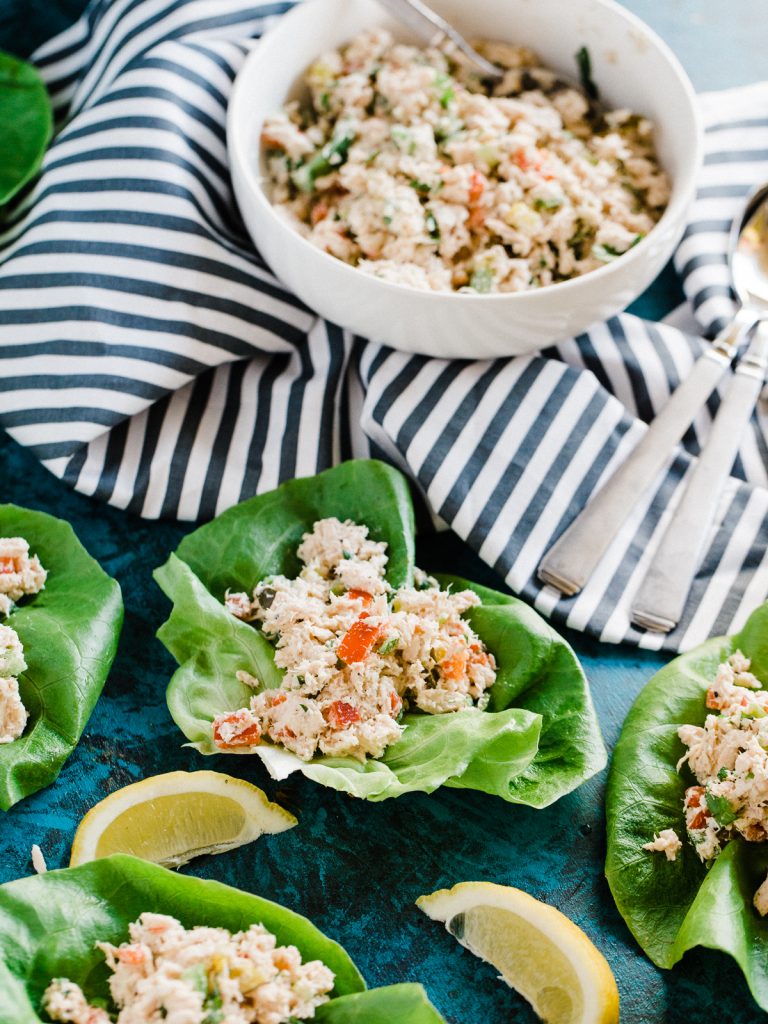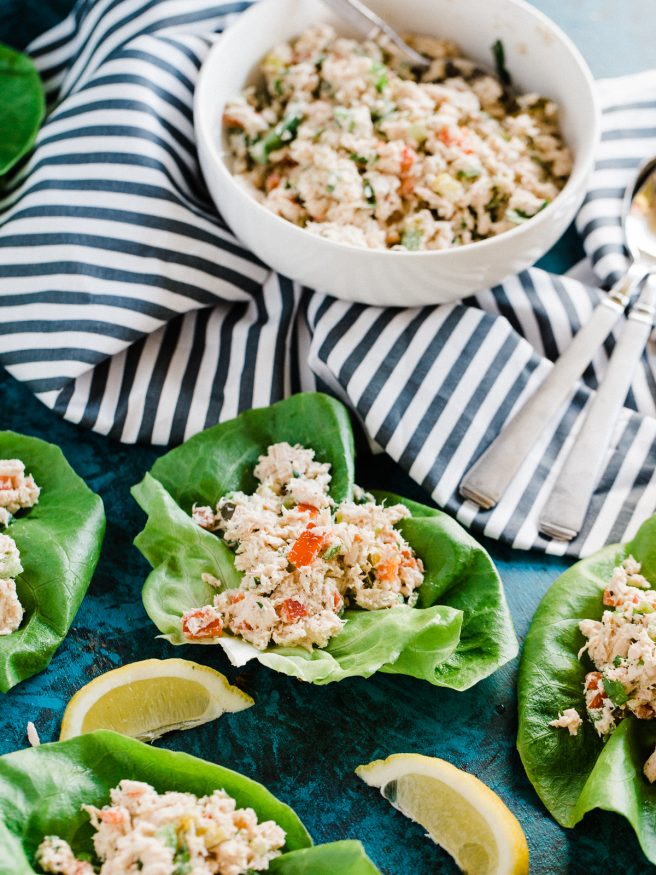 This is one of my favorite summer time lunches to put together with some potato chips or veggie straws, even served up with a little grilled watermelon slushee. It's packed with plenty of nutrients with the addition of bell pepper and I recently started adding a bit of cilantro this gives this a real fresh taste that we all love!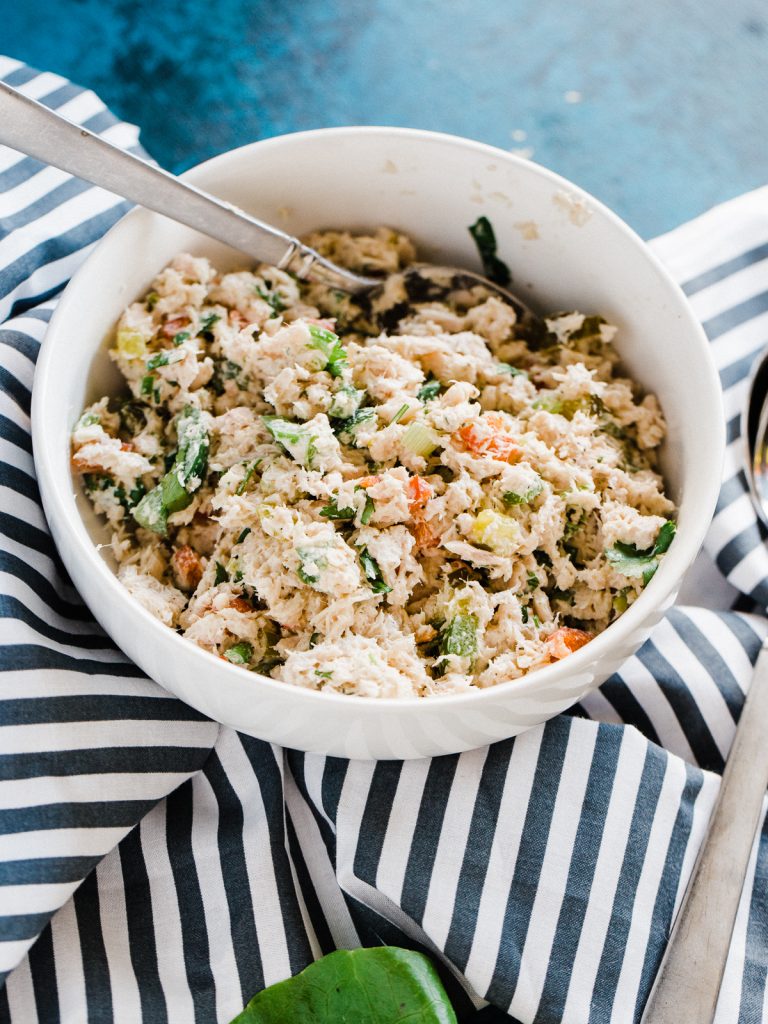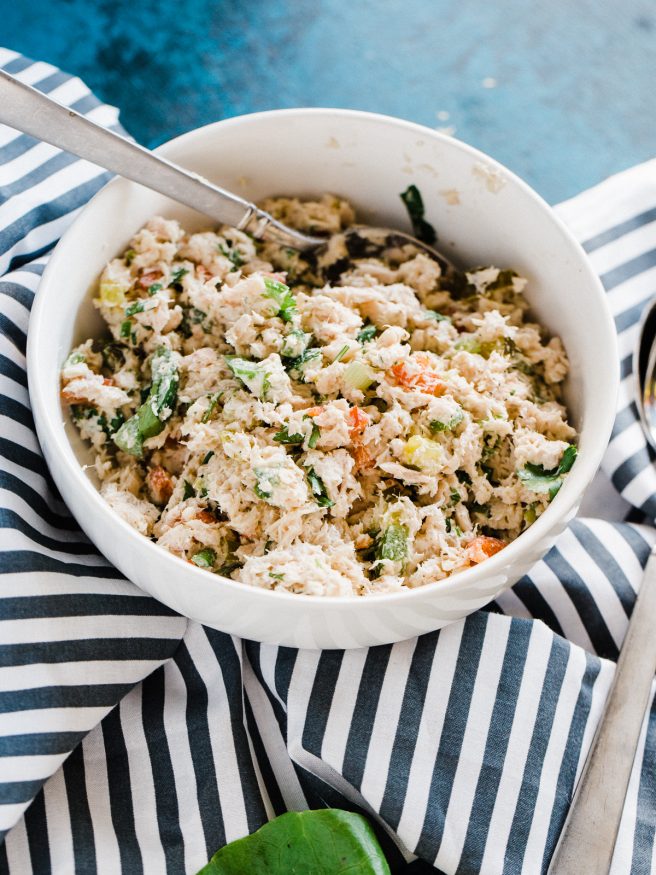 I love to use lettuce to wrap tuna in. When I get that itch for a good tuna sandwich, taking one to work is always a disaster by lunchtime! Having my tuna along some lettuce do use for a wrap is a super simple way to get my fix in during lunch hour.
It's also great to try in an avocado boat!

Prep Tip
NO CHUNK LIGHT!
I've got to admit. I'm EXTREMELY picky about my tuna salad. I don't like too much mayo, and I absolutely cringe at the thought of using chunk light. Sorry to you chunk light fans out there, but it's cat food! If there's one thing that literally triggers me (yes it's that bad I have to use the word "trigger") it is chunk light tuna!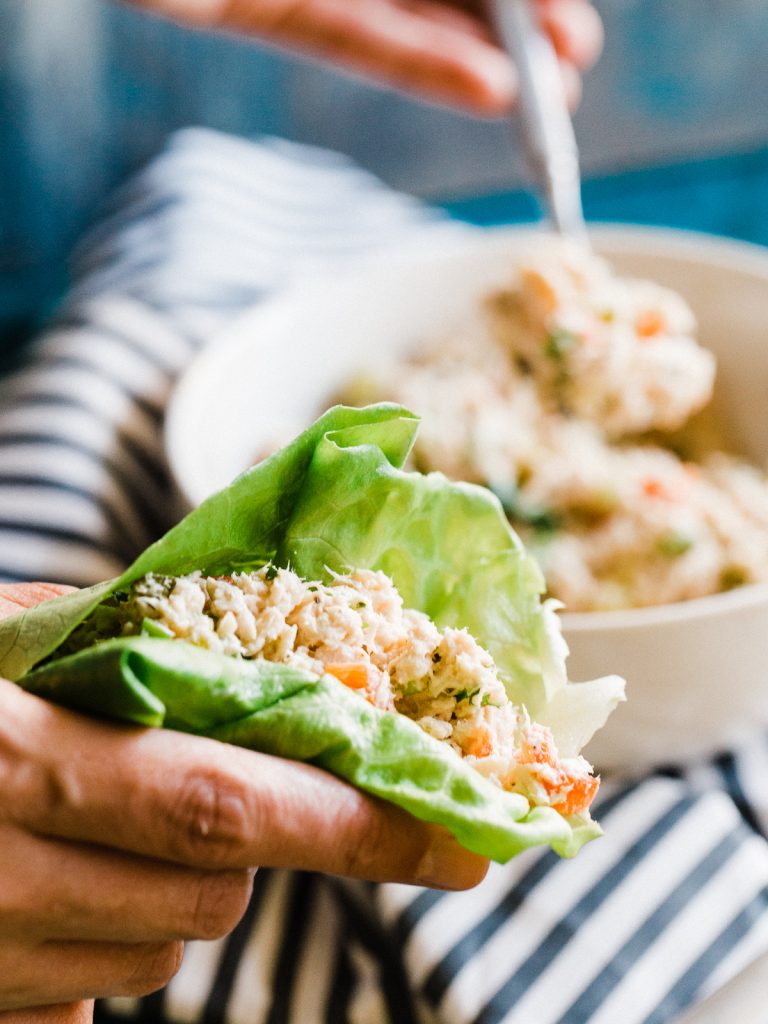 The More The Merrier
I use Dijon mustard to lighten up the use of mayo and keep some moisture to the tuna, and the lemon juice helps with that as well! For my tuna wrap, using a little tomato, bell peppers and some good quality pickles really adds an extra bit of texture to your tuna lettuce wrap. It's definitely a favorite in our house!
Tuna Salad Lettuce Wrap
Fresh and easy to make lunch that beats the plain old tuna sandwich. These tuna salad lettuce wraps aren't drowning in mayo that the whole family will love!
Print Recipe
6

oz

solid white tuna

canned in water

1

medium

green bell pepper

1/2

whole

hot house tomato

1/4

cup

green onion

chopped

1

tbsp

cilantro

chopped

1

tsp

nature's season

1

tsp

ground black pepper

1

wedge

lemon

1

head

romaine lettuce

2

tbsp

dijon mustard

1

tbsp

light mayonaisse
Open and drain your tuna cans. Chop your green onion, bell pepper, and cilantro. Slice the tomatoes, and cut out a wedge of lemon.

In a bowl, combine your tuna, mayo, mustard, nature's seasoning and black pepper.

Add your bell pepper. and stir together.

Squeeze in your lemon juice.

Rinse your lettuce and pull out the large pieces. About 8 of them for 4 people. spoon in about 1/2 cup of the tuna salad into the lettuce. Wrap and enjoy!