Finadene sauce is a Chamorro condiment that is spicy, tangy, and full of umami.
It's simple to make, and goes great on a while variety of thing!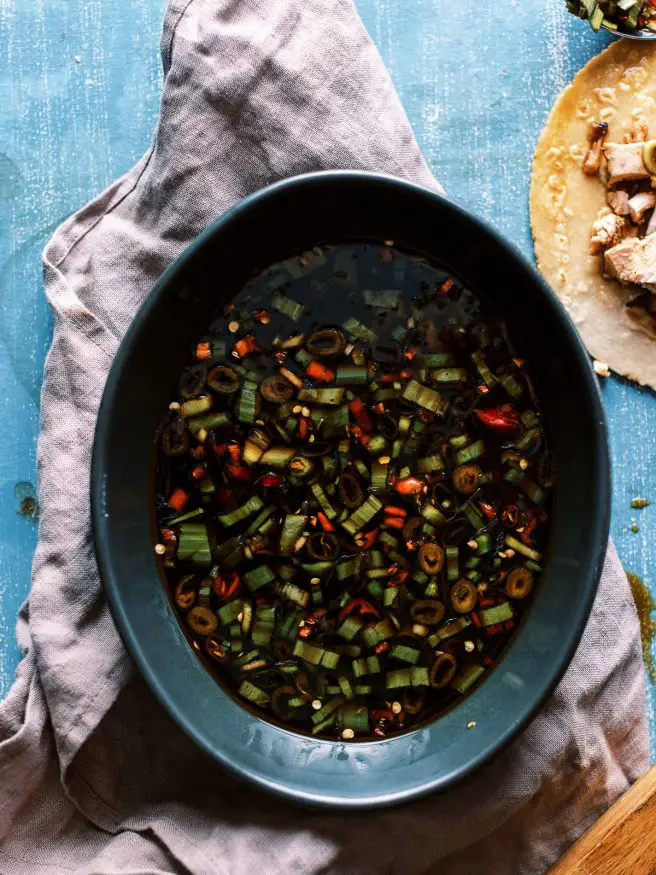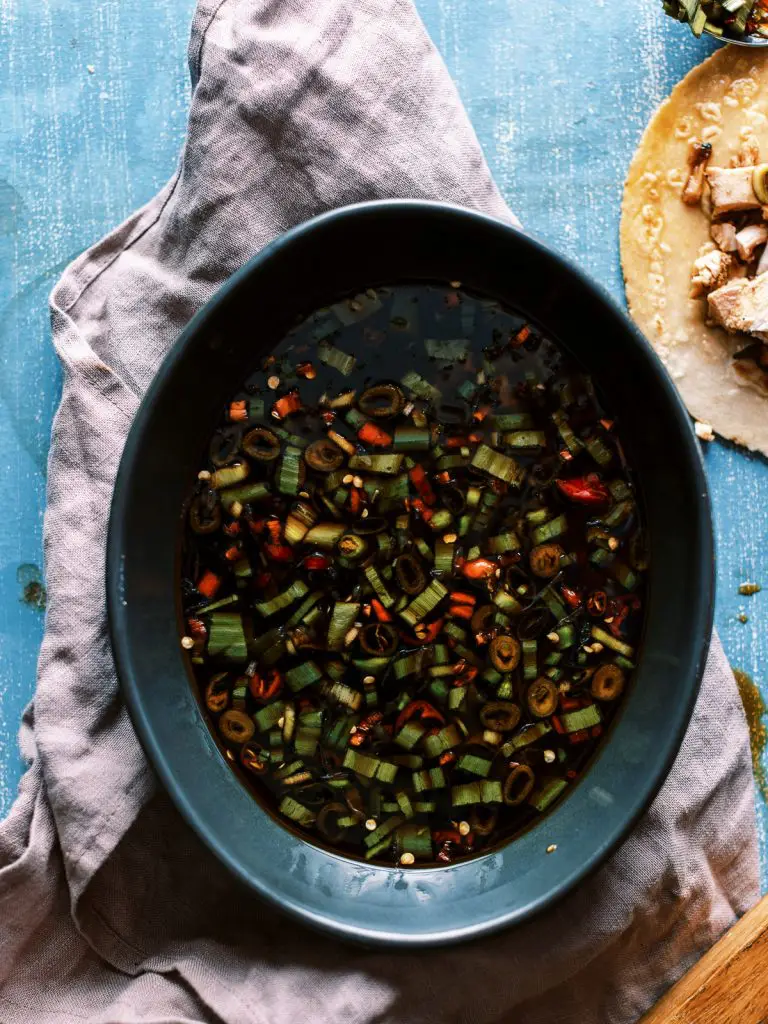 So finadene is a guamanian side that is zesty, spicy and really packs a punch. It's a simple sauce made of lemon juice (sometimes vinegar), soy sauce, onions and peppers. Some add tomato as well.
Whenever I used to go to Thanksgiving on my dad's side of the family, we would have a whole slew of chamorro dishes.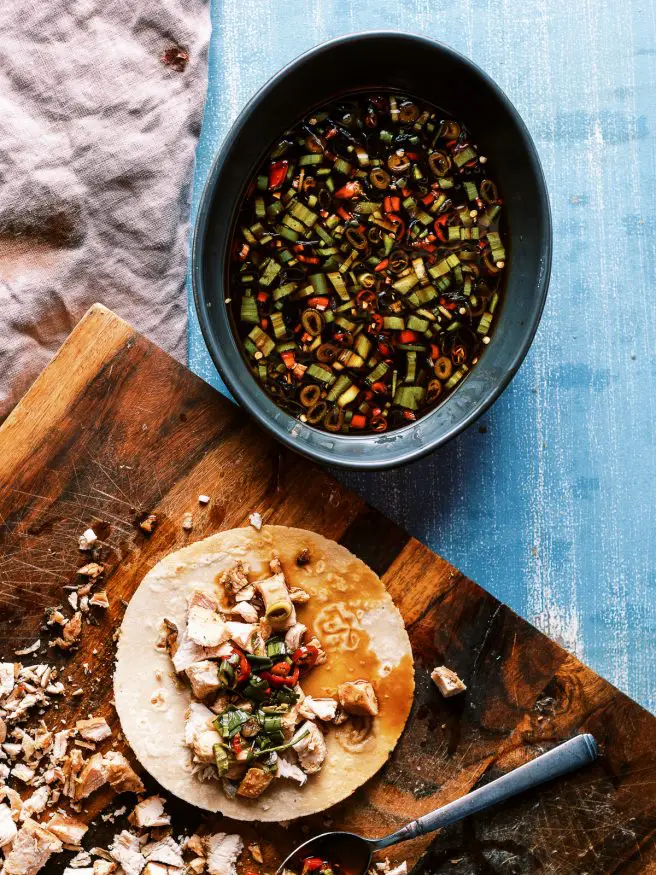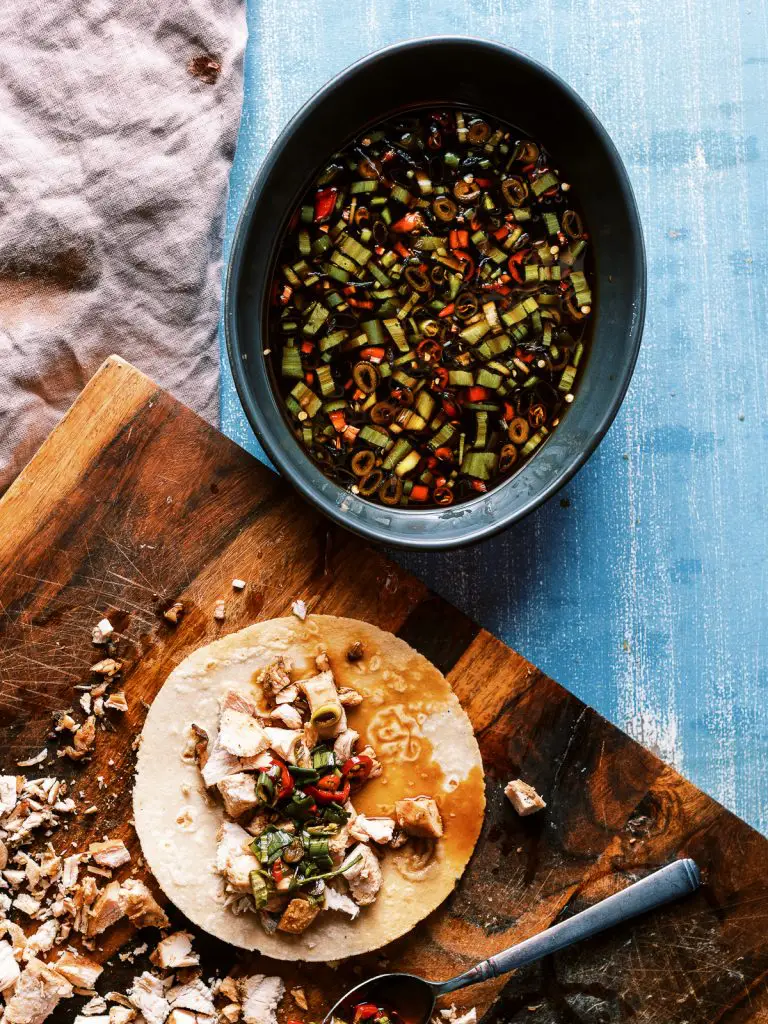 Chicken kelaguen, red rice are always staples, and you would just cover it all with finadene.
I also love to add it to a lemon and soy sauce marinated grilled chicken that I grew up eating.
You can check that recipe out here.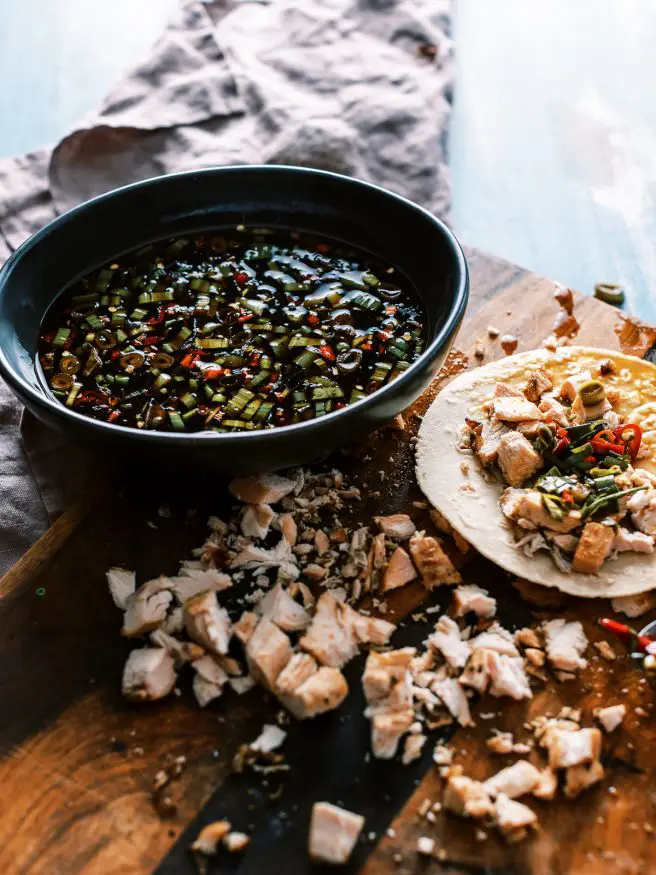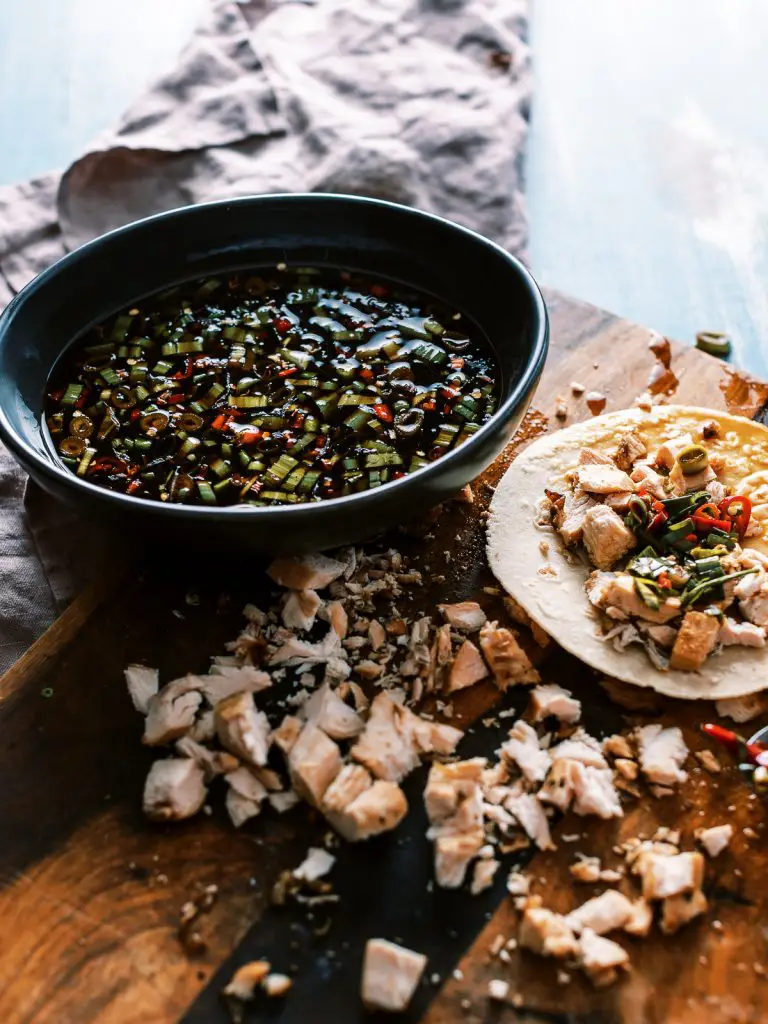 You can use this sauce the day of, but I really recommed letting it sit in the fridge for a couple days to allow those flavors to melt together.
You can keep it in the fridge for about a week and the longer it sits, the spicier it'll get!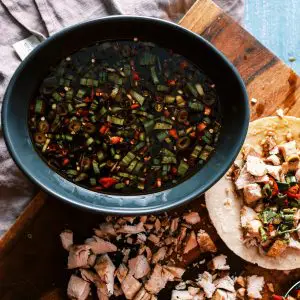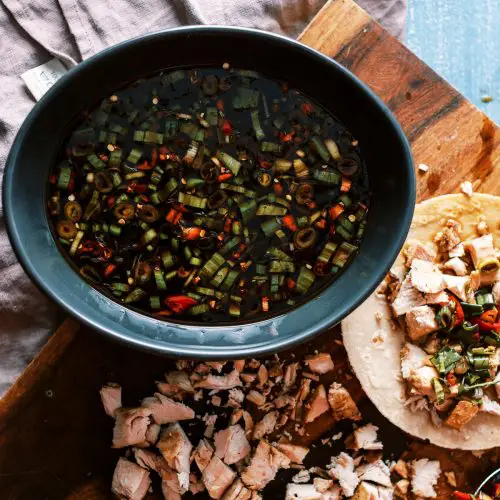 Chamorro Finadene Sauce
Finadene sauce is a chamorro, or guamanian condiment that is spice, tangy and out of this world. If you're into trying new things and love heat, this is a must try!
Print Recipe
In a bowl combine lemon juice and soy sauce, thinly slice green onions and peppers and add to the bowl.

Let it sit in the fridge for about 2-3 days before serving for best results. Cherry tomatoes and white onions can also be added if desired. Enjoy!
Sodium:
6490
mg
|
Calcium:
67
mg
|
Vitamin C:
95
mg
|
Vitamin A:
756
IU
|
Sugar:
7
g
|
Fiber:
3
g
|
Potassium:
575
mg
|
Calories:
120
kcal
|
Saturated Fat:
1
g
|
Fat:
1
g
|
Protein:
14
g
|
Carbohydrates:
20
g
|
Iron:
4
mg