One of my favorite summer time meals growing up was my dad's grilled chicken with a lemon soy sauce marinade. It's pretty much the only way I knew BBQ chicken as a kid. It has so much flavor and is so simple to make!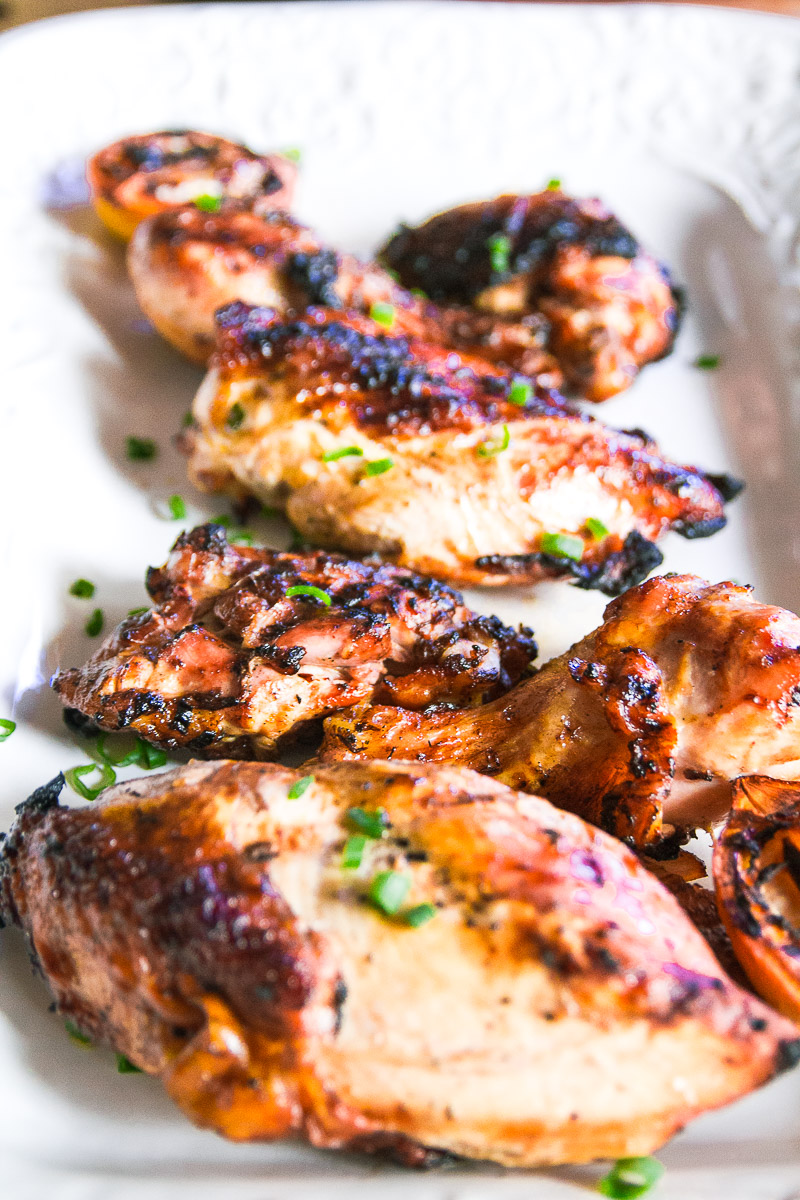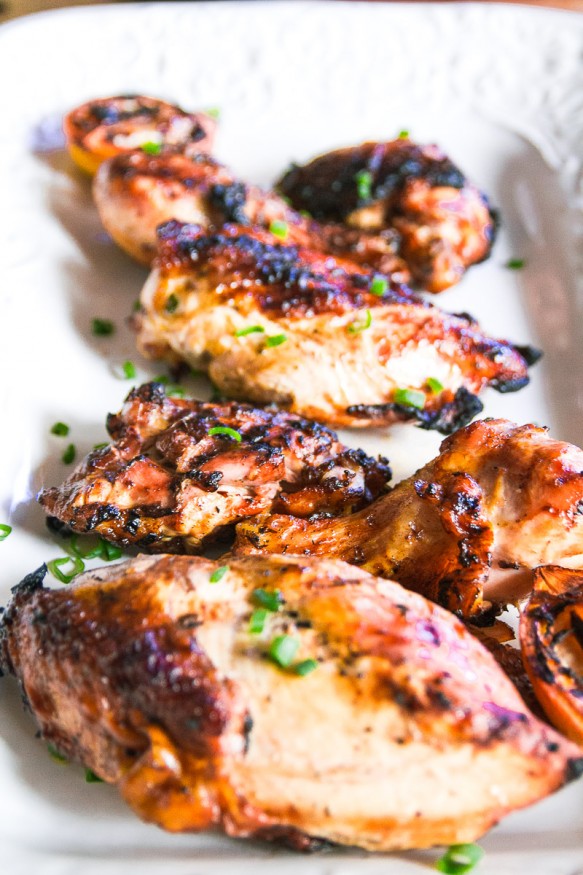 Soy Sauce. Lemon Juice. Green Onion. That's it. I've added my own touch with some brown sugar to give it a little sweetness, almost like a teriyaki (but not really) and this grilled chicken really comes out delicious!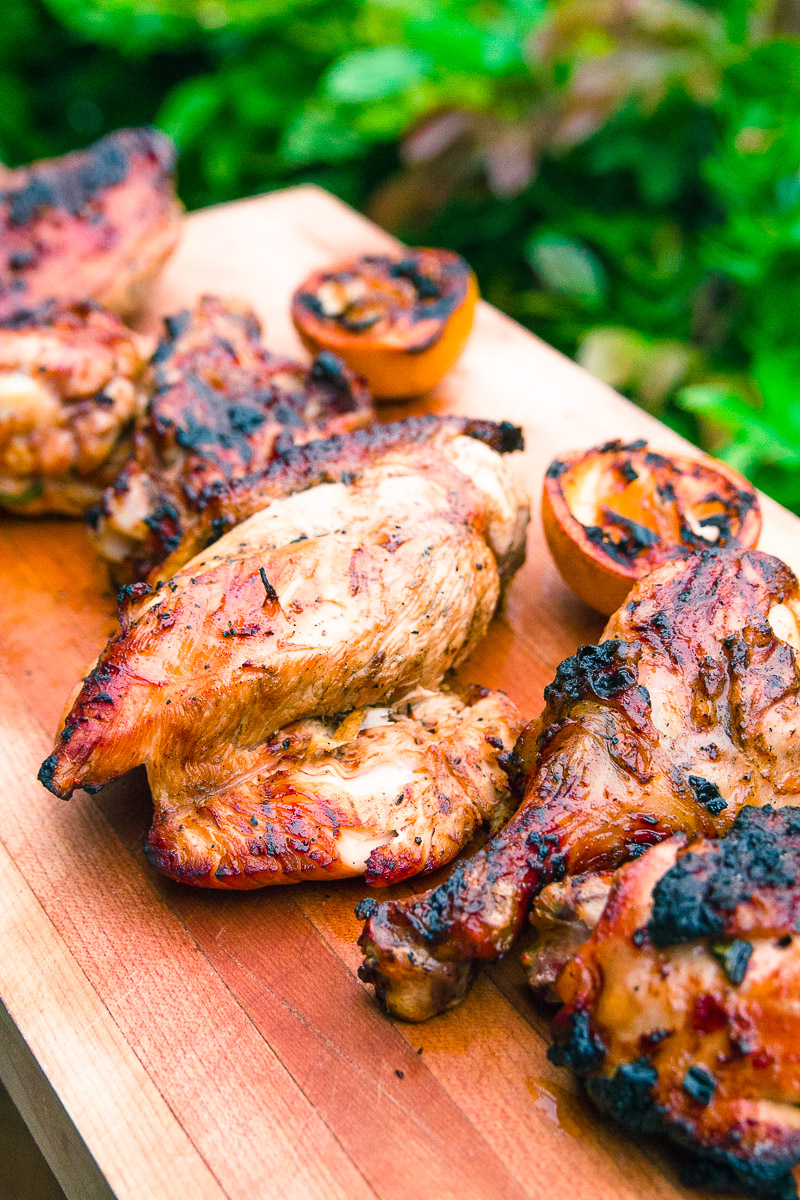 Prep
Using a Whole Chicken
If you haven't already noticed from other posts, but I'm a huge proponent of using whole chickens rather then buying them precut. Yeah it'll take you a little more time but once you master the art of quartering a chicken, you'll appreciate how much money you end up saving going this route.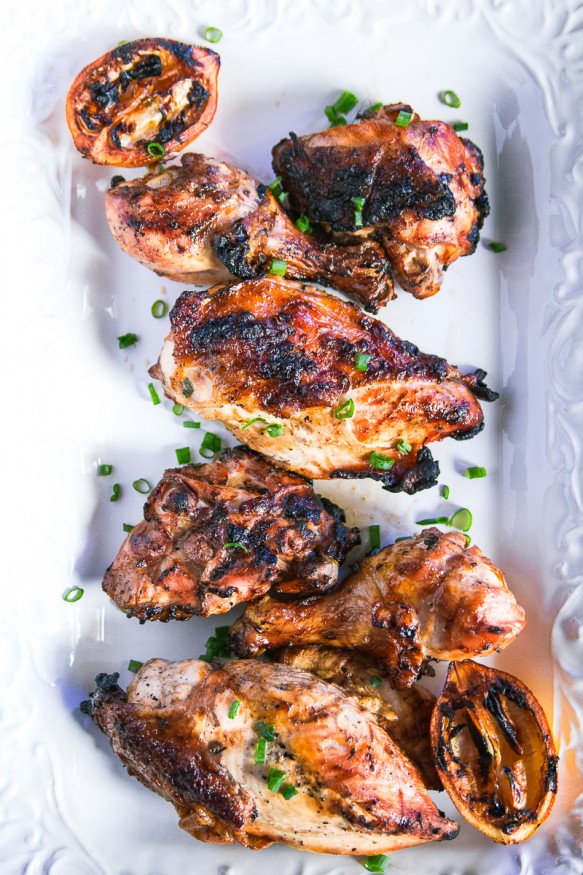 How Long to marinade?
I definitely recommend marinading 4-6 hours or even overnight to really let the flavors set in a give you really amazing grilled chicken. However if you want to cook this same day it will still taste amazing if you let it marinate for about an hour!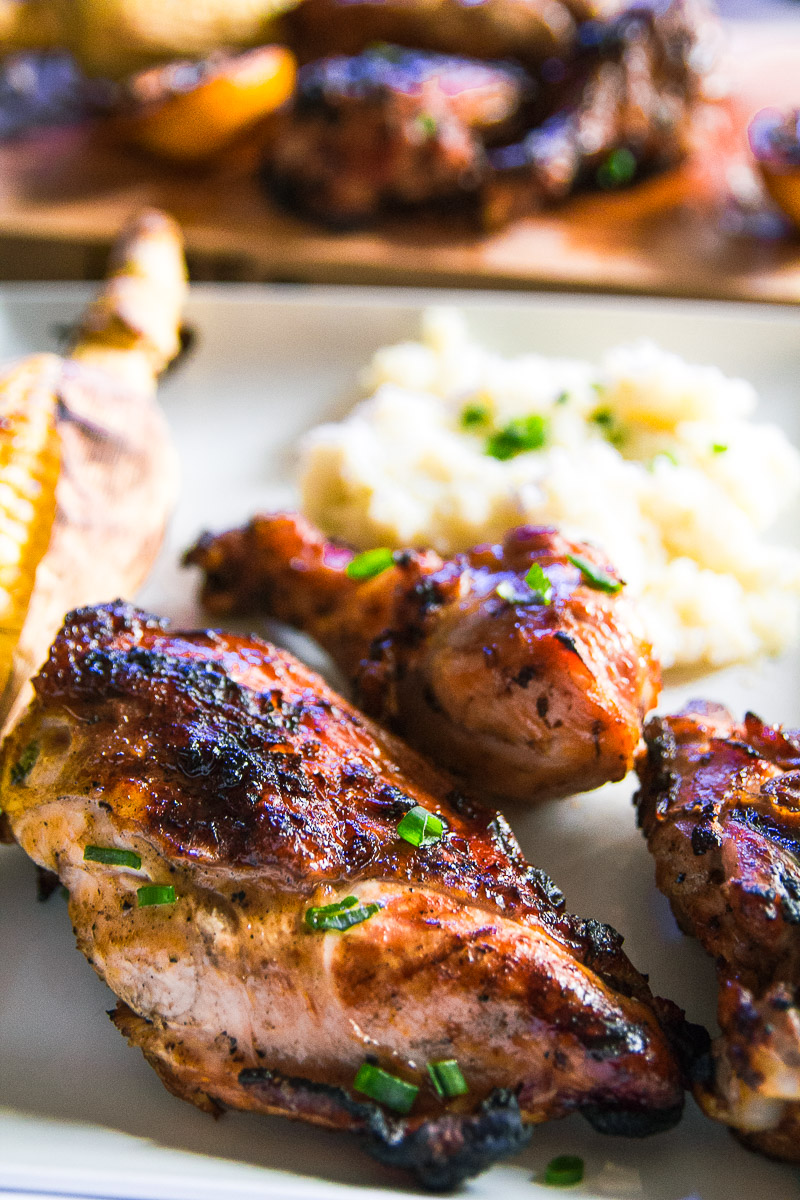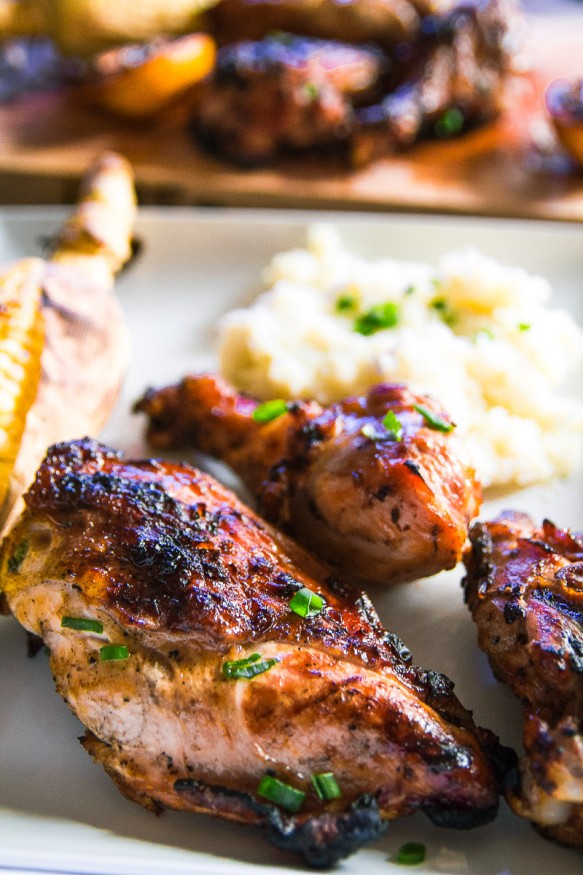 Cooking
Watch For Flare Ups
When I first started cooking chicken with skin on, it was almost impossible for me not to burn the skin. The problem I was facing was the temperature of my grill was too damn high! Whether it was charcoal or propane the dripping from the fat of the skin would cause a lot of flare ups from the high hit and ending up in a black sad chicken skin.
What I've learned is keeping grill on medium heat (around 300) helps with this issue so that I don't have to constantly check the grill for flare ups.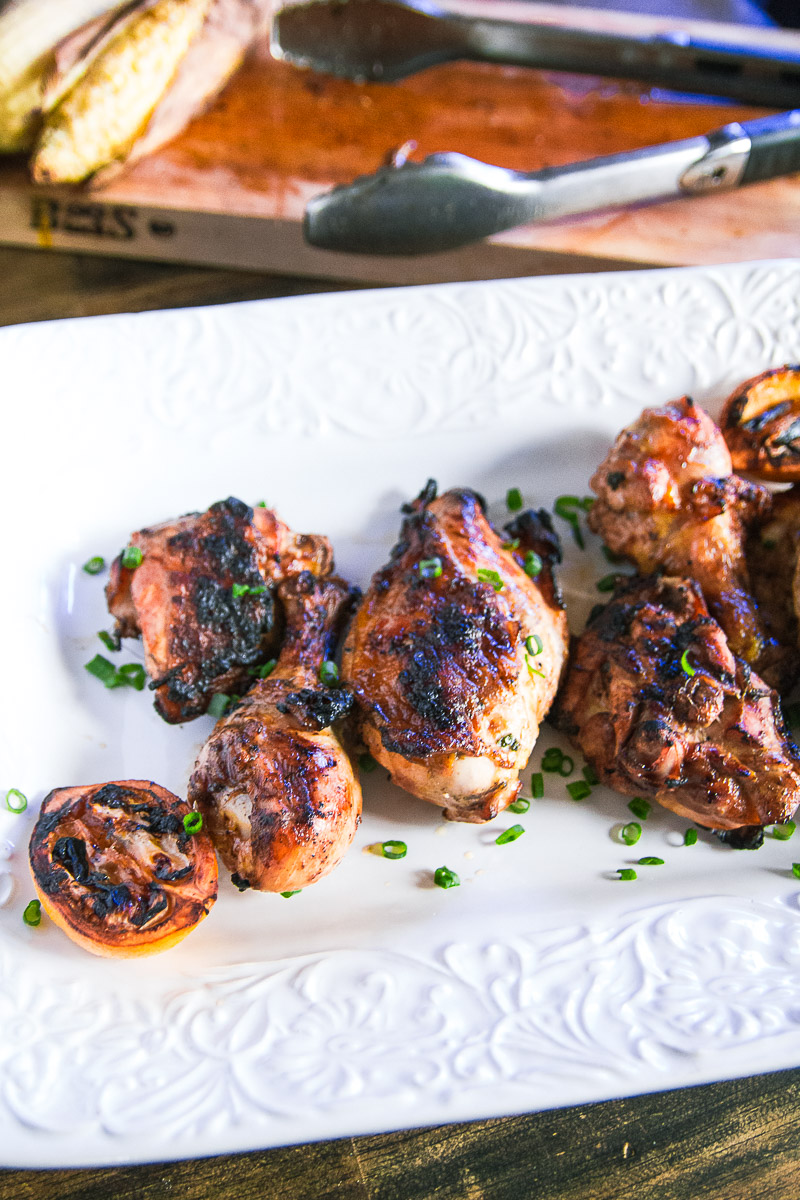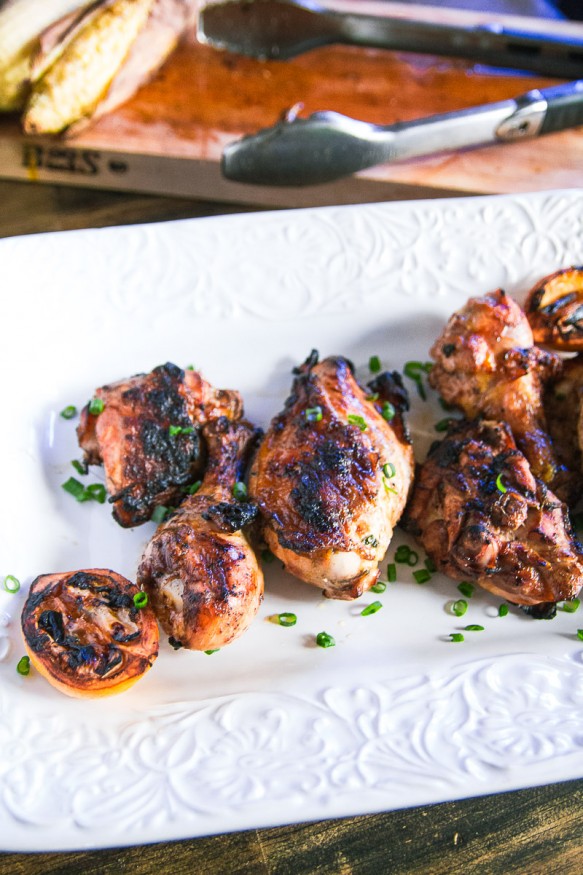 Grilled Chicken With Lemon Soy Sauce Marinade
Grilled Chicken marinade recipe with soy sauce, lemon, green onion and a little brown sugar. Makes an amazing dinner for the weekend with the family!
Print Recipe
3

lbs

chicken

skin on, bone in

2

cups

water

1

cup

soy sauce

1

medium

lemon

1/2

cup

golden brown sugar

1/2

cup

green onion
Marinating
Place chicken in a mixing bowl along with soy sauce and green onions

Add brown sugar and squeeze out lemon juice. Might as well through the remaining lemons in as well.

Add water and give it a little stir. Place in the Fridge for an hour (24 hours for best results)
Grilling
When the chicken is ready place over medium heat on your grill. Let it sit for about 3-5 minutes.

Turn over with tongs every 3-5 minutes or as needed.

If you're using a mixture of legs and breast you'll eventually want to move the smaller legs and thrigh off direct heat to make sure everything is done at the same time. If you keep the drum and thigh connected you don't need to worry about this.

Should take around 15-25 minutes to cook depending on your grill. You're looking to get a temperature of 165-170.

Let it rest for about 5 minutes.

If you're grilling might as well throw some corn on that bbq and server it up with a baked or mashed potatoes while you're at it! Enjoy!