Sometimes I think I should have been raised in Texas, because I have a strong love for their style of barbecue. I love my barbecue to be sweet with a little heat.
Which is exactly what Texas Style dry rub mixes and sauces do best! If you're not doing your BBQ this way you're missing out!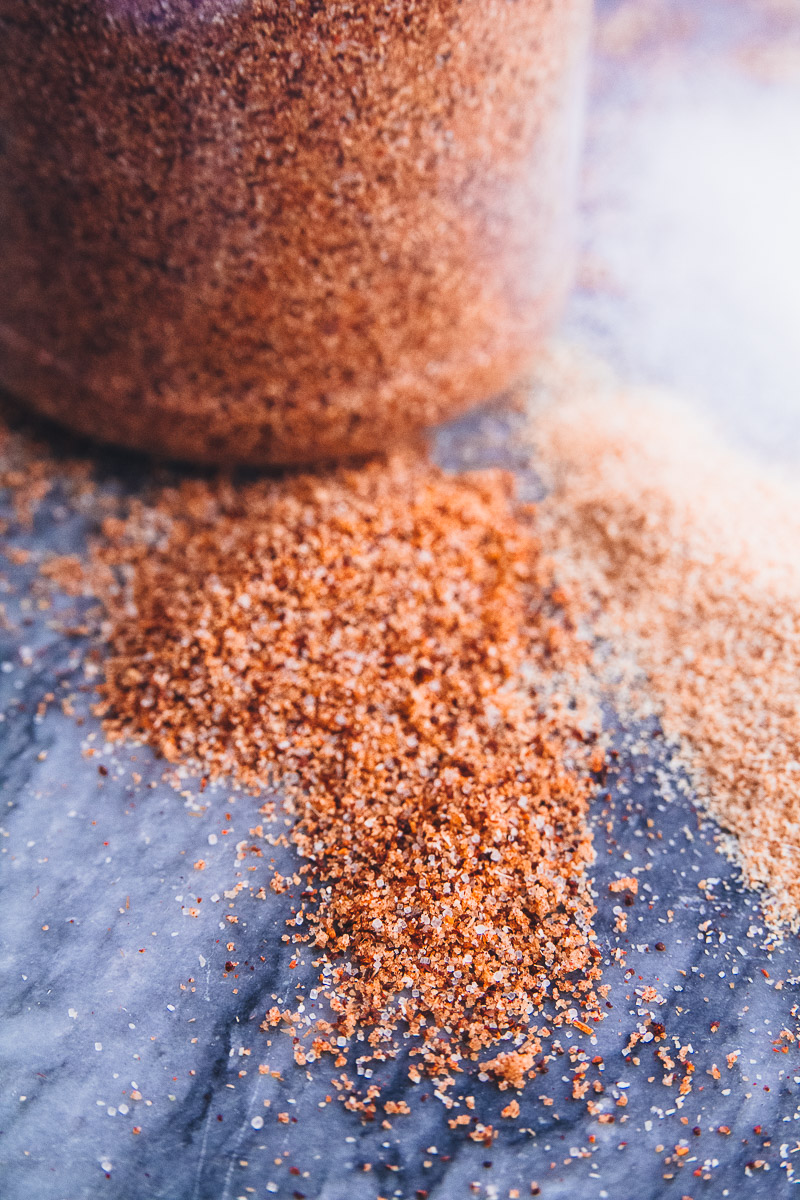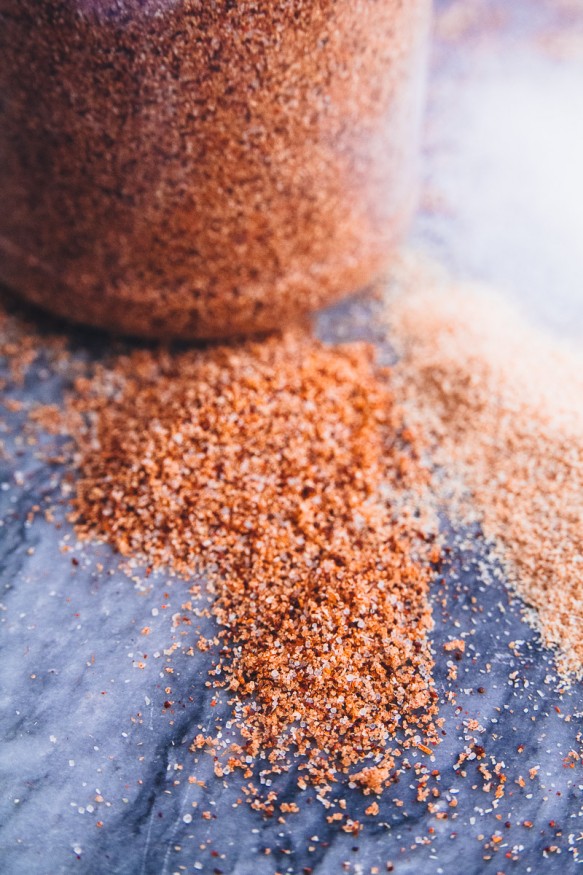 I often find myself watching BBQ Pit-masters, and get OBSESSED with barbecuing the way they do it. Low and slow, experimenting with different wood chips, perfecting a bbq rub, etc.
Unfortunately, living in an apartment makes my smoker dreams just that. I'll always try to sneak in some smoker chips in the grill when I can.
Then I created this this Texas-style dry rub, and it compliments grilled and smoked meats perfectly! It's definitely my go to BBQ rub – I highly recommend it for smoked pulled chicken.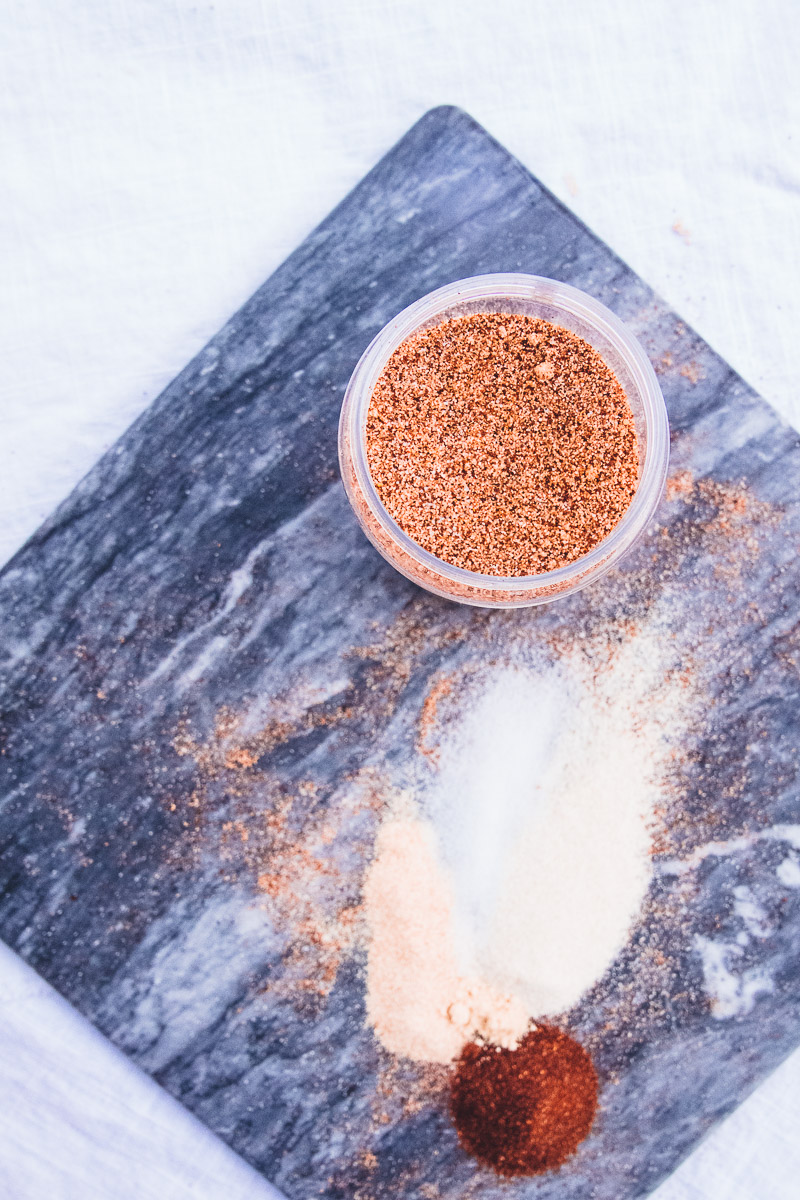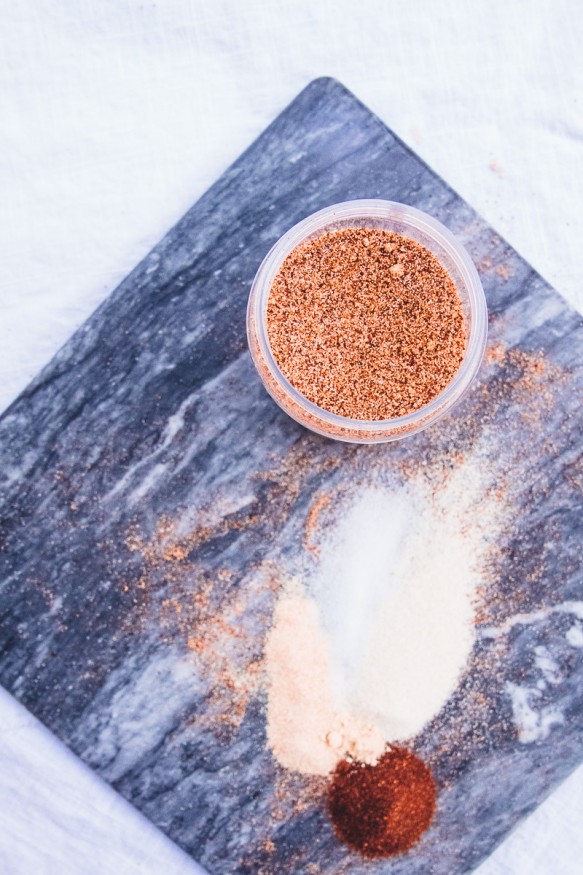 This is very similar to the dry rub I used in my Rib Recipe (See Texas Style Ribs, Habanero Apricot Ribs or my latest Slow Grilled Baby Back Ribs). I've made a couple additions of onion powder and a little cayenne to add some heat to this bbq rub. It has a familiar "barbecue" smell to the rub coming form the brown sugar and chili powder.
When you taste it it has a sweet start and finishes with some heat on the tongue that really gives anything you throw on the grill amazing flavor!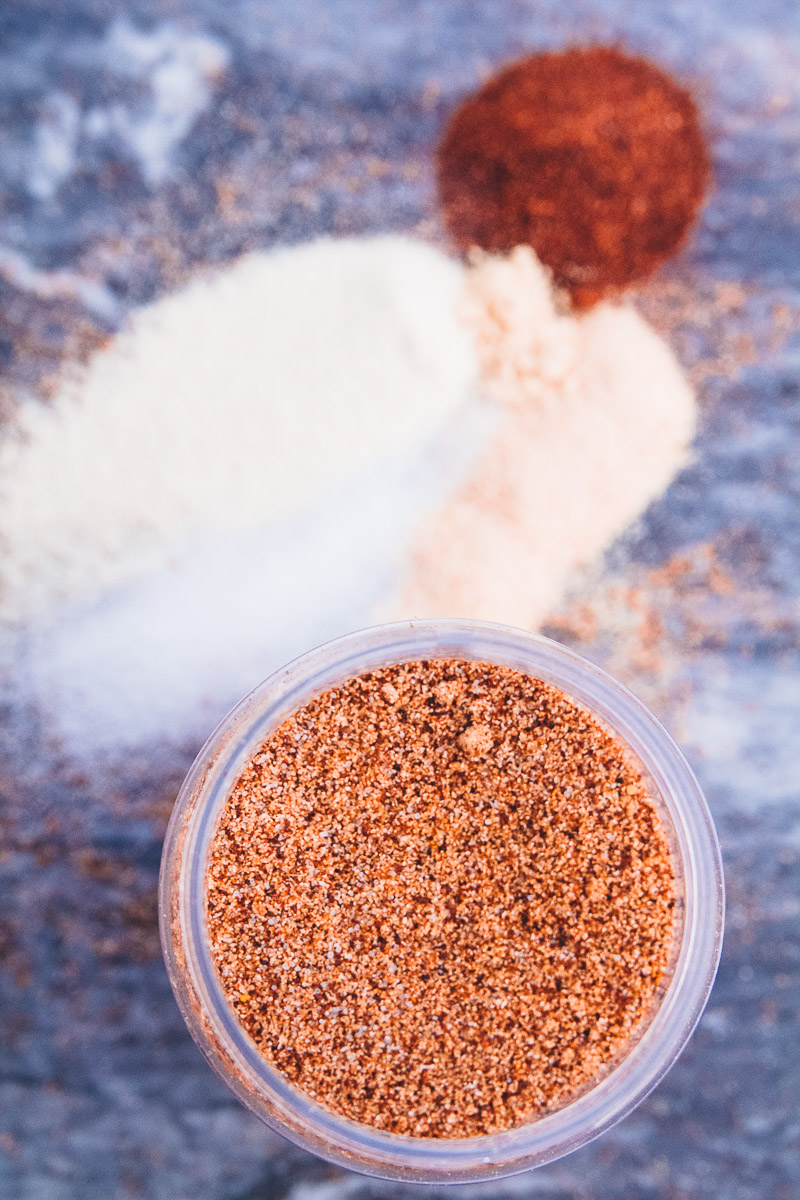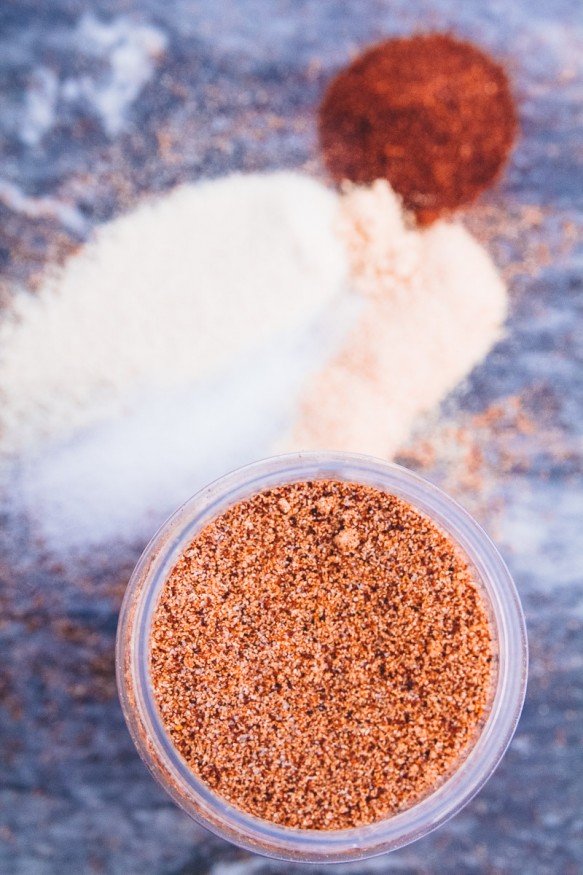 If you've never used a dry rub before, you're not actually "rubbing" the spice into your meat. Rather, you'll want to make sure you just have a generous coating of the rub all over the meat. Patting the rub into the meat at most.
I definitely recommend saving any larger spice containers that you have from the store, or you can always buy new spice containers. It definitely helps keeping wasting any of this delicious rub to a minimum!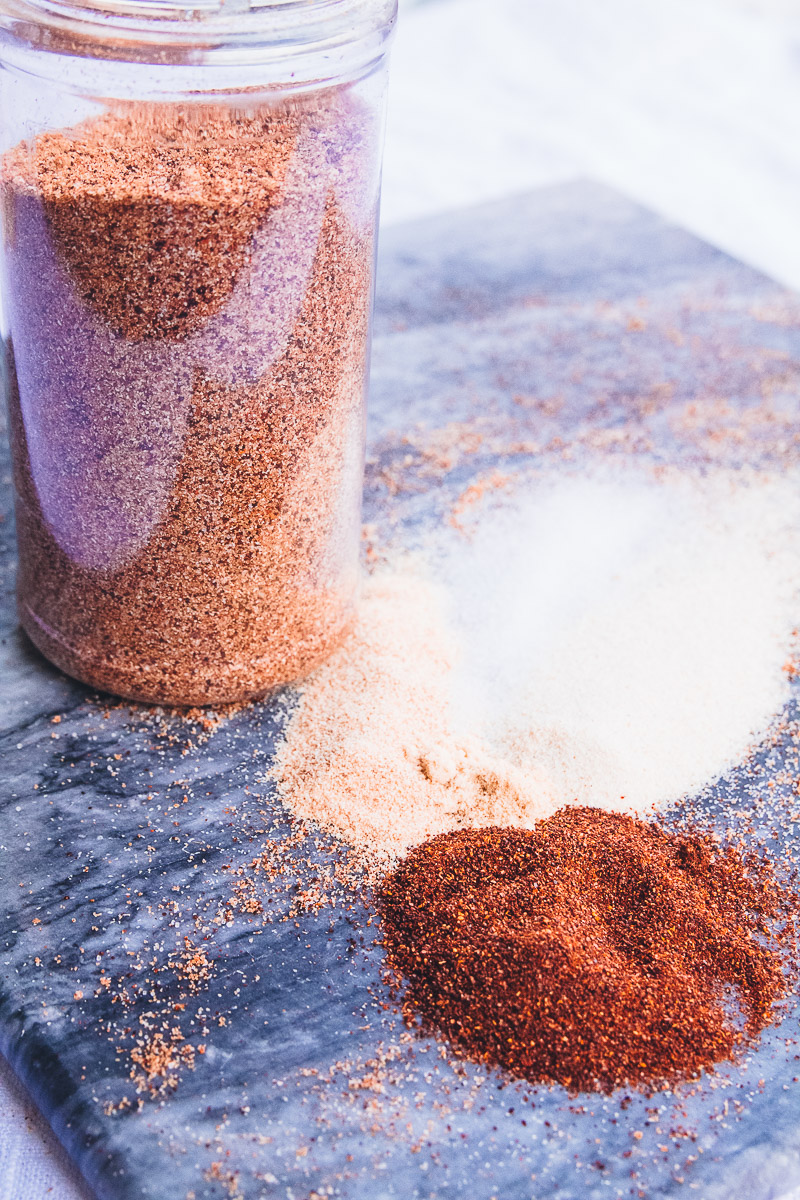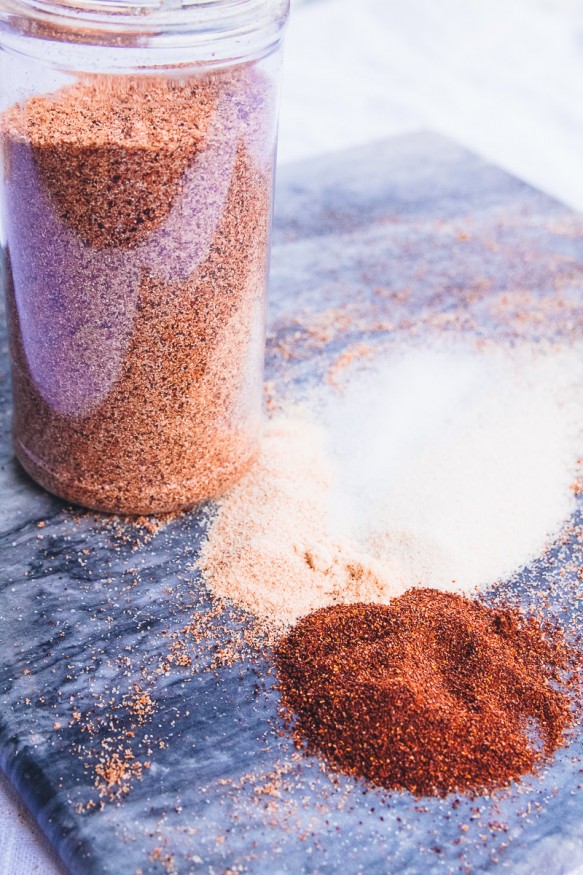 Prep
It takes a little extra time but I'll break down the clumps with a fork as I'm mixing the spice together. Also, if you're having trouble breaking it down, try using a food processor and pulse for a few seconds.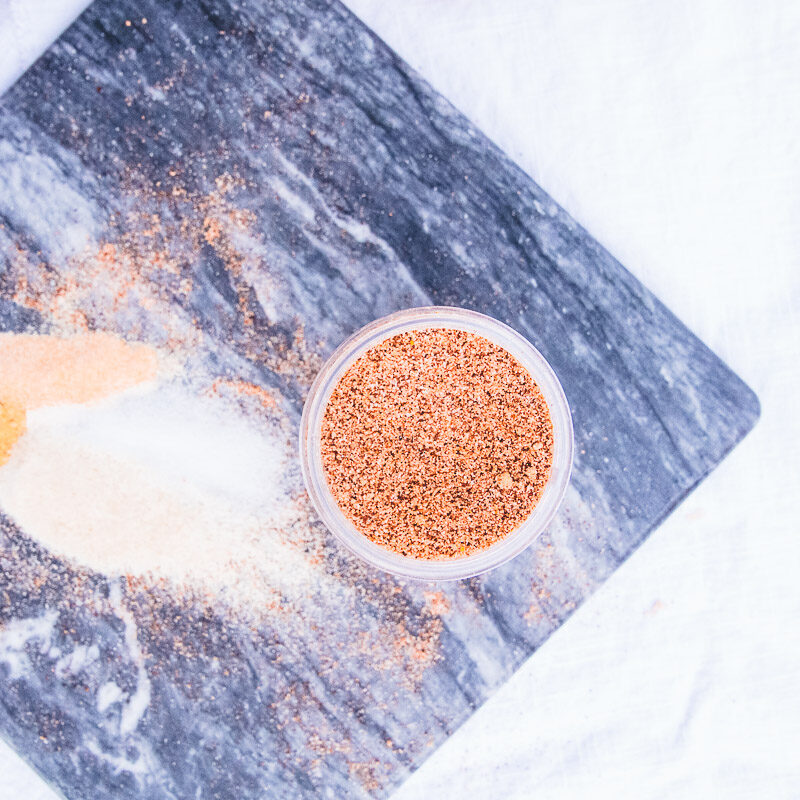 Texas Style Dry Rub For BBQs!
Recipe for Texas Style Dry Rub Using Chili Powder, Brown Sugar, Cayenne and other spices to give you a sweet with a little heat type of BBQ rub!
Print Recipe
1/3

cup

chili powder

1/3

cup

golden brown sugar

packed

1/4

cup

salt

1/4

cup

ground black pepper

2

tbsp

ground mustard

2

tbsp

ground cumin

1

tbsp

garlic powder

1

tbsp

onion powder

1

tbsp

paprika

1

tsp

ground cayenne pepper
Dump all your spices into a container.

Mix well. Make sure you break up the brown sugar as much as you can. I find Using a fork helps to break it down.

Use a spice container to store. Goes great on beef, poultry or pork!