One of my summer favorites that is near impossible to keep around for more than a day, I pieced together a fresh pico de gallo salsa based off a local restaurant that our family has obsessed with. This has a light and fresh pico style salsa with tomato, cilantro, onion and just enough jalapeno so that it is safe for the kids, but just enough spice for the adults!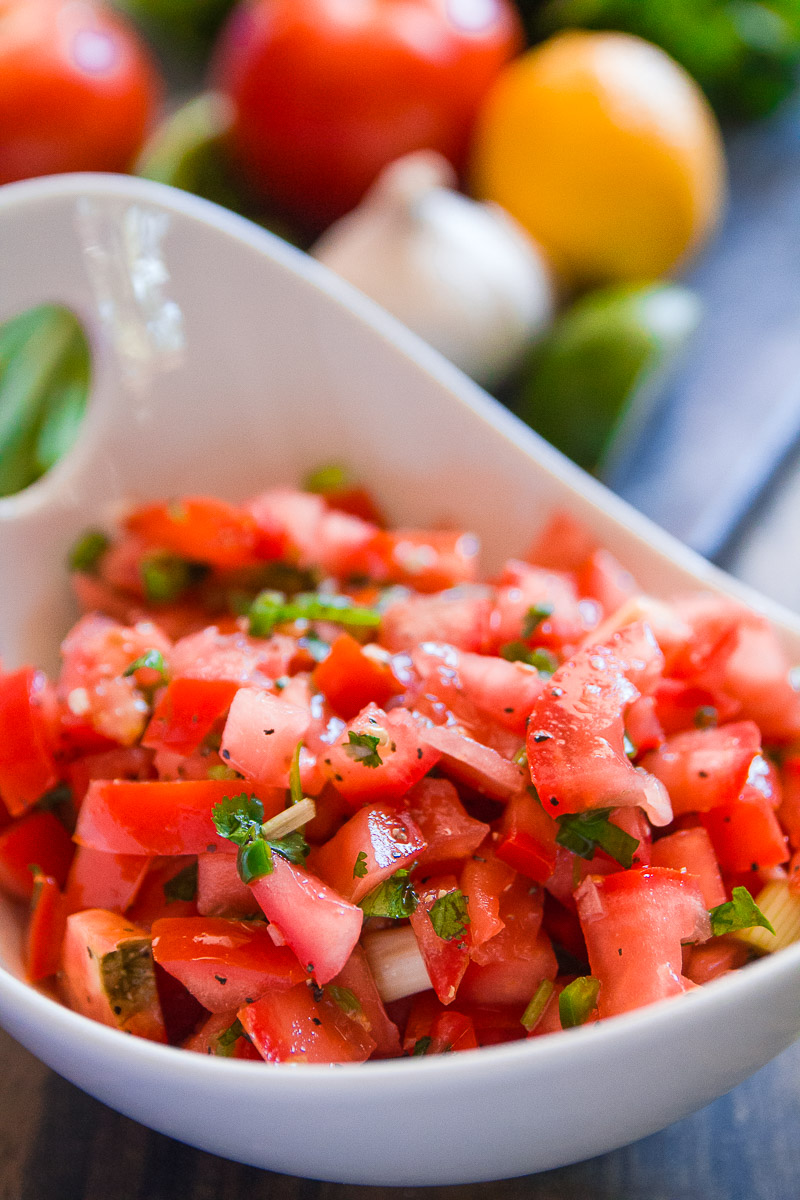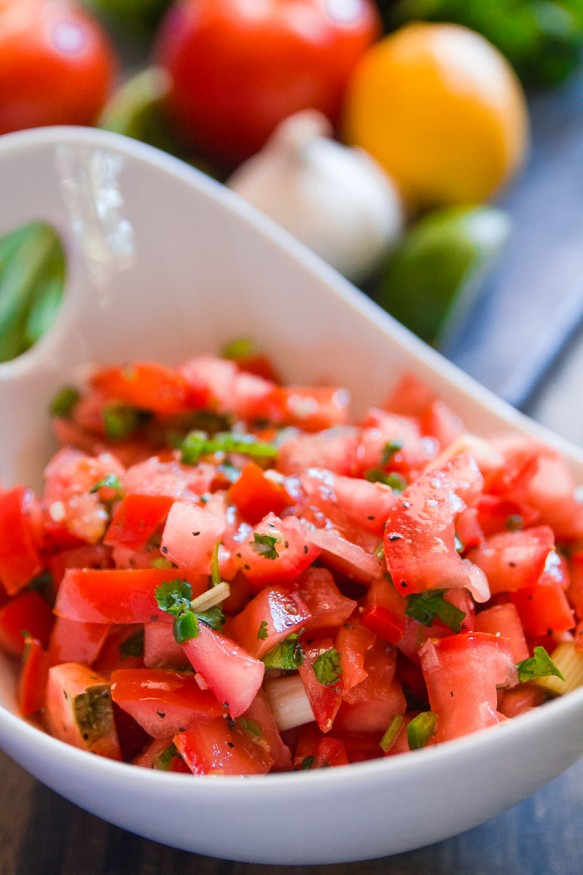 It's got the freshness of a traditional of a pico de gallo, but a nice kick from the jalapeno's to heat up your dish! Not to mention the lemon juice and  salt pulls out some of the juices from the tomatoes giving you a nice amount of juice to collect with your chip when diving in!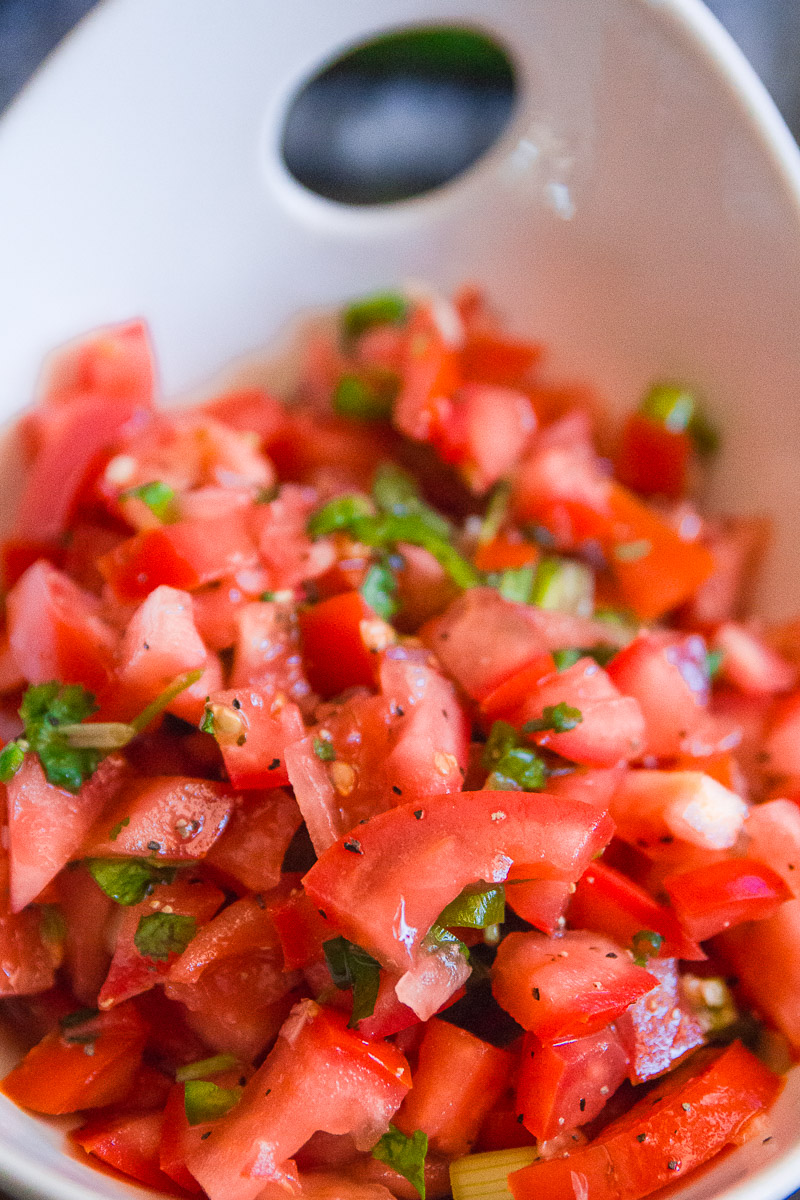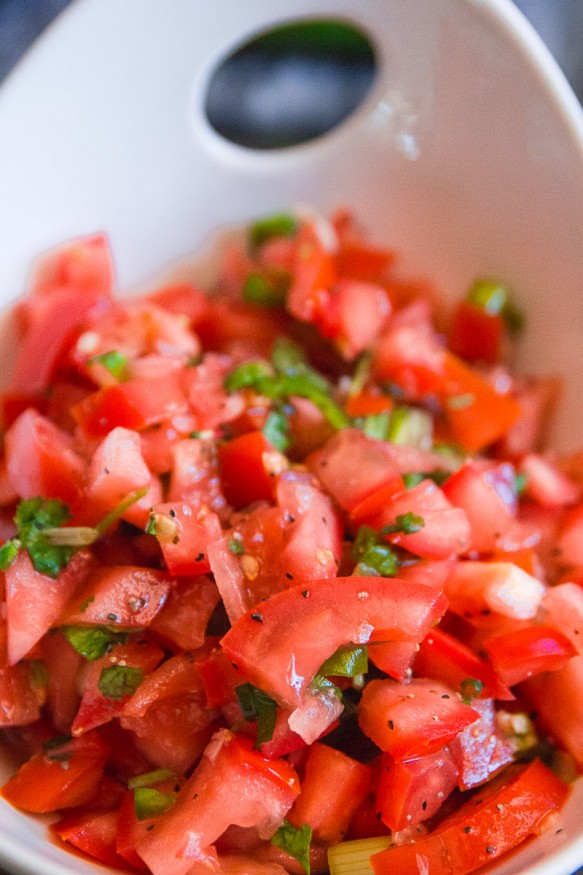 The Prep
Giving it a zest
The lemon juice along with the salt is what I found that gives this salsa a zesty almost "vinegar-y" flavor while adding a lot of juice to the salsa.  The lime is totally optional, as it does add a different taste to it that I tend to go back and forth on.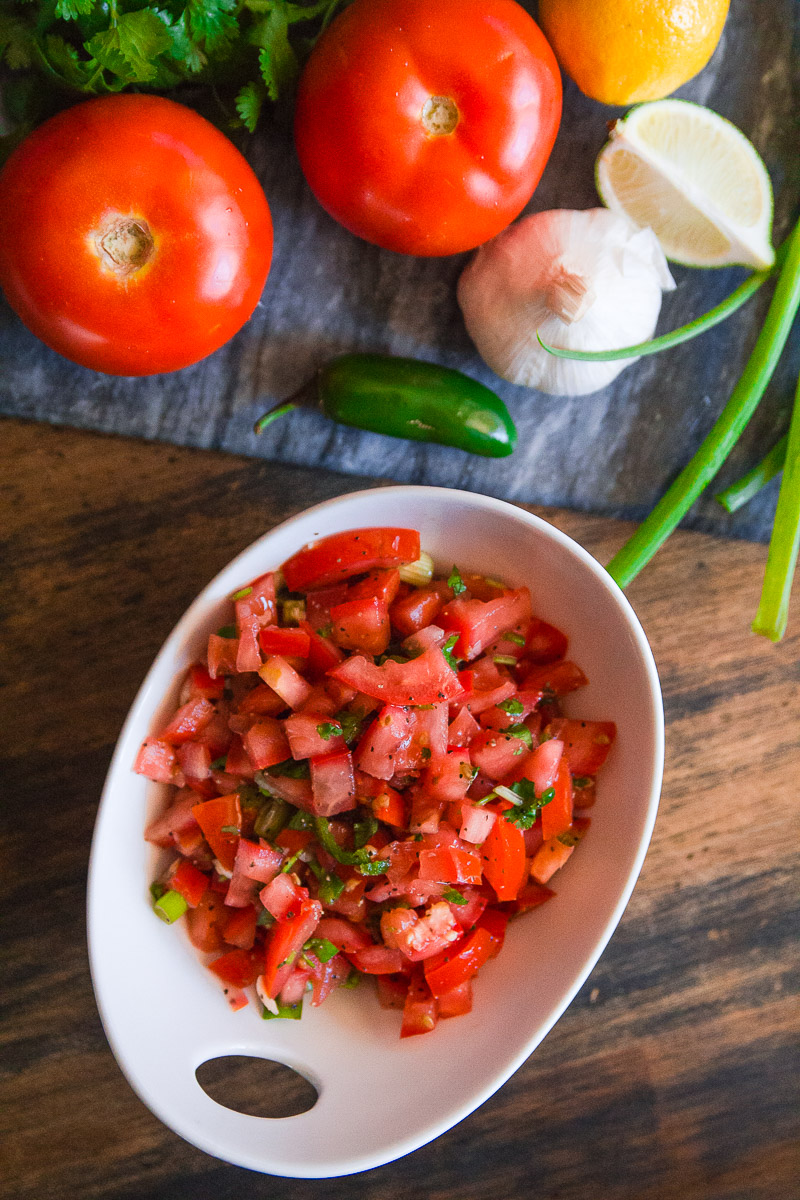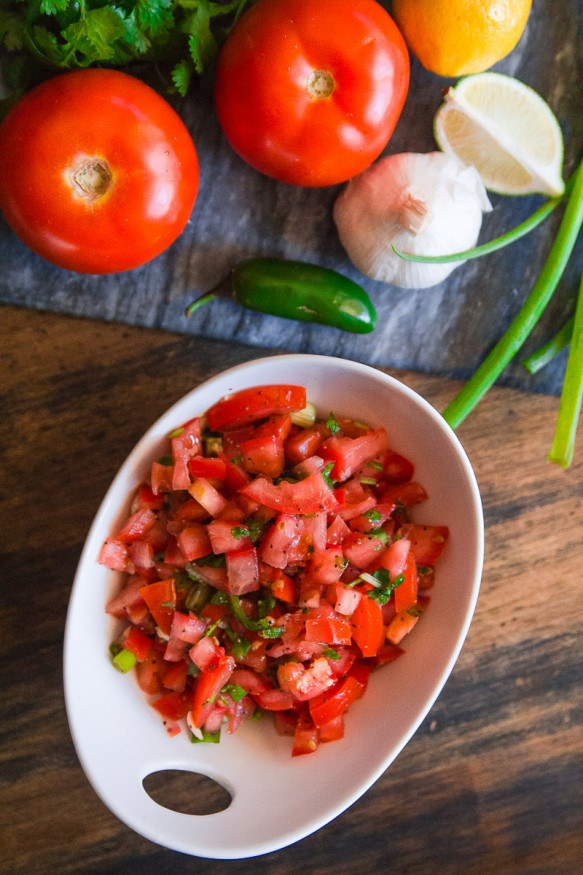 Pepper?!
Yes. I know it sounds a little un-conventional when making a salsa, but this is what really gives this salsa character and probably the reason we love it so much at home!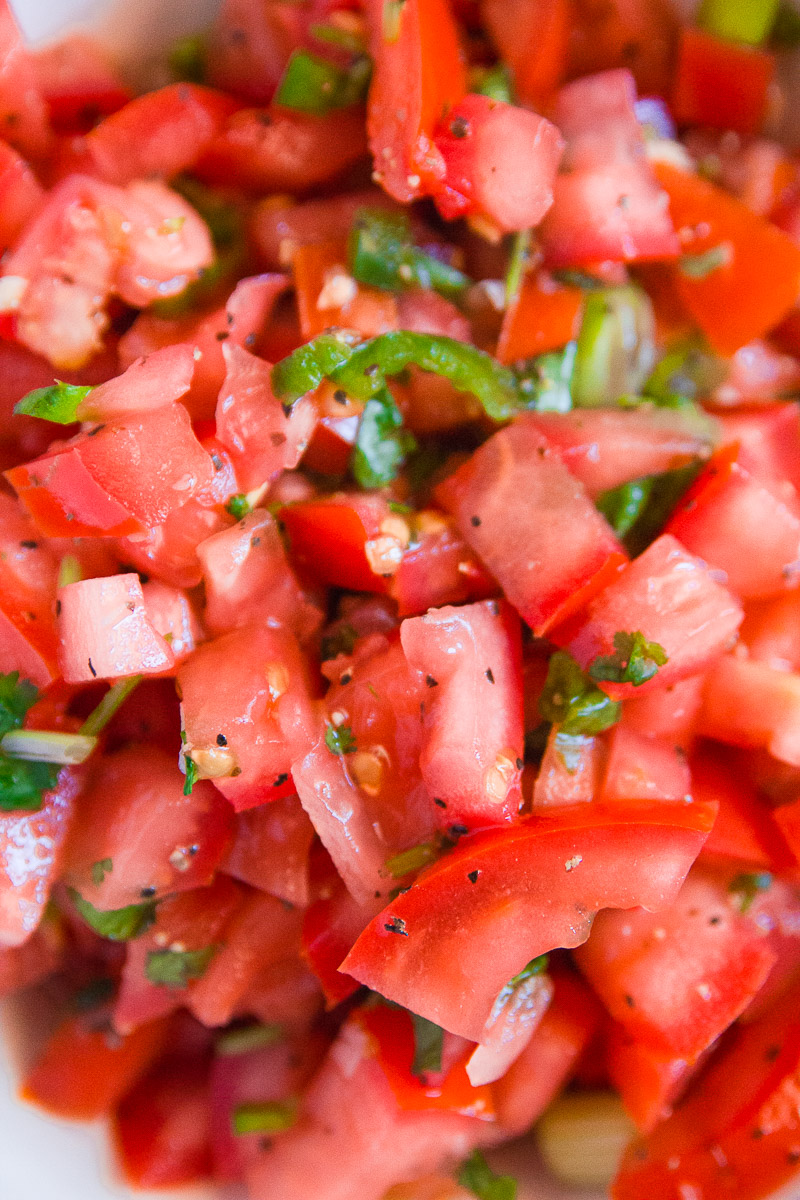 A Little Goes A Long Way
Be sure to add your cilantro little by little. If you add to much it really overtakes the salsa and there really isn't any turning back once you add it in.
On To The Recipe
Spicy Pico De Gallo
An amazing Pico De Gallo salsa that is light and fresh tomatoes, cilantro, lemon and jalapeno is safe for the kids, yet spicy enough for the adults!
Print Recipe
Chop your tomatoes into 1/4 inch cubes and throw in a mixing bowl

Dice your green onions...

...White onions

...and jalepeno

Mince the garlic...

...and chop the cilantro

Dump everything into the bowl and stir together

Add the salt and pepper.

and squeeze the lemon and (optional) lime juice. Stir it all together for about a minute, as you stir you should see the juices coming out.

I've noticed depending on the tomato you may need to add a little more salt. taste your salsa and if it seems a little on the sweet side go ahead and give it a little more salt.

Grab some chips and enjoy!