These Chamorro jawbreaker cookies are crunchy, sweet and delicious! Simple recipe with coconut milk and a simple syrup makes a delicious treat to keep around the house!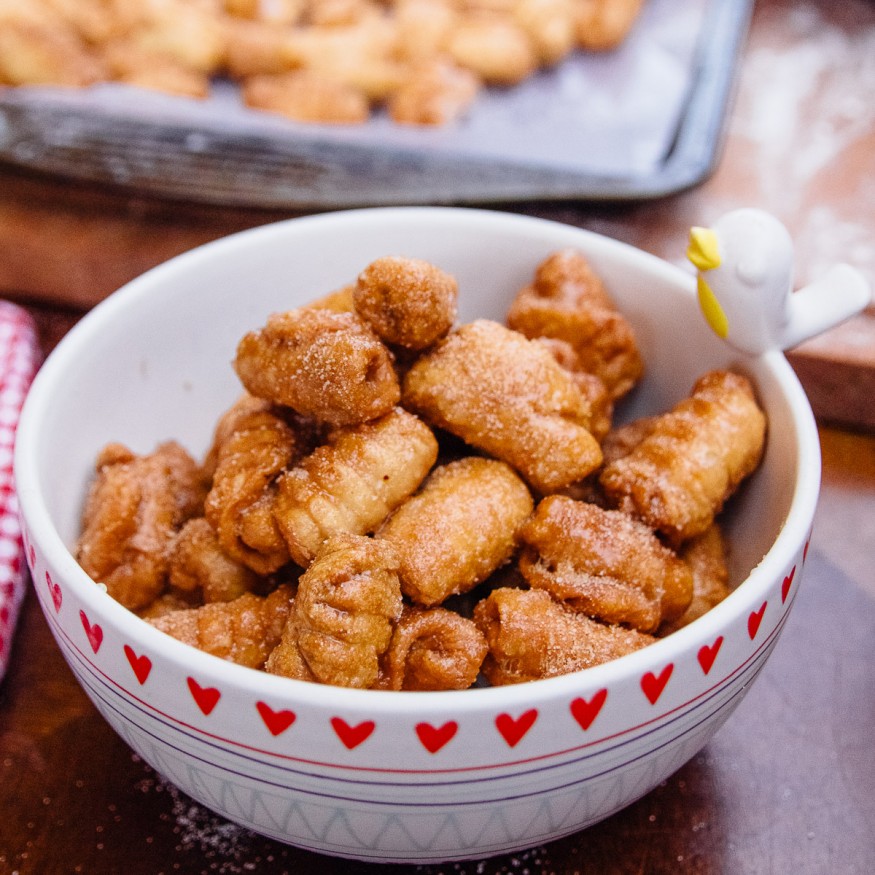 I'm guessing there's a good chance you've never heard of these cookies, but these Chamorro jawbreaker cookies are a childhood favorite of mine! Whenever I came to visit my grandmothers, and there would always be Guyuria in the house that I would just devour!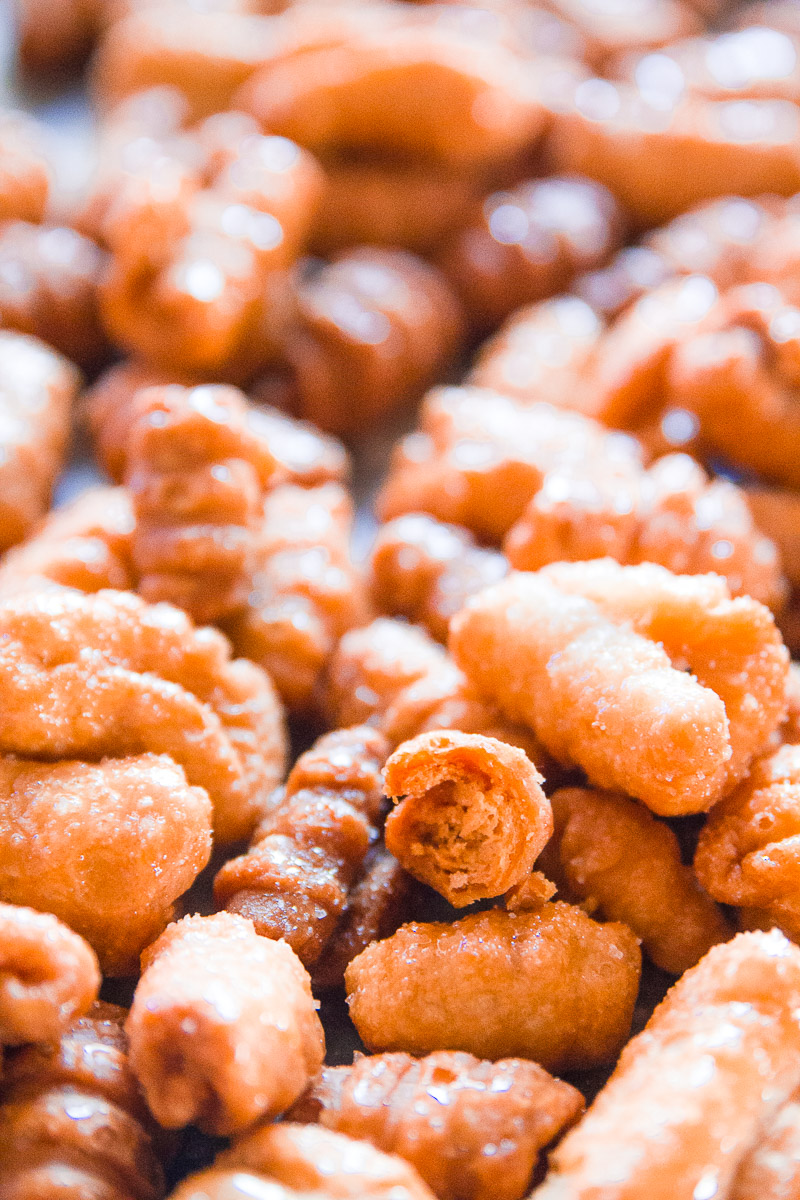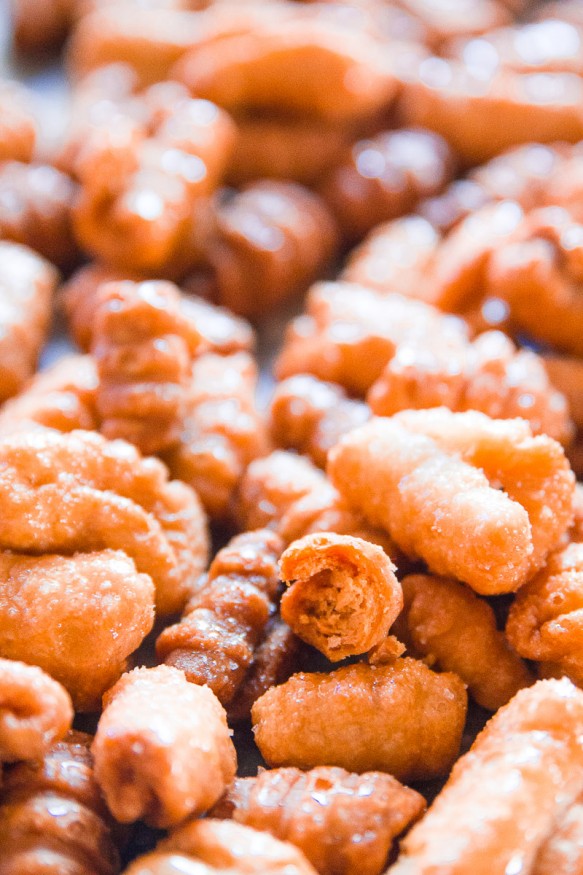 Guyuria – pronounced gu ju ree yah – is a hard cookie, sometimes referred to as Chamorro jawbreaker cookies. Whats Chamorro you ask? Chamorro refers to people who are indigenous to the Mariana Islands. One of those islands being Guam, which has been a U.S. Territory since WWII. Ok, history lesson over. Lets just drool over another picture…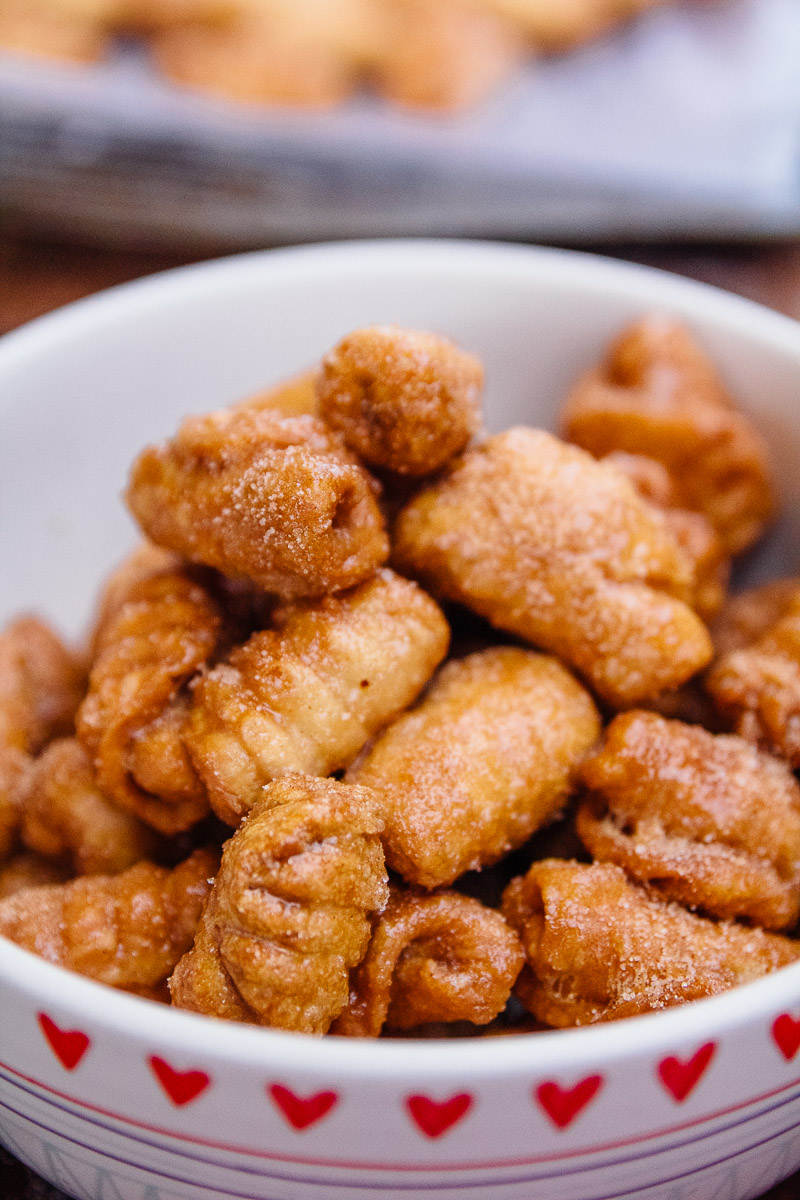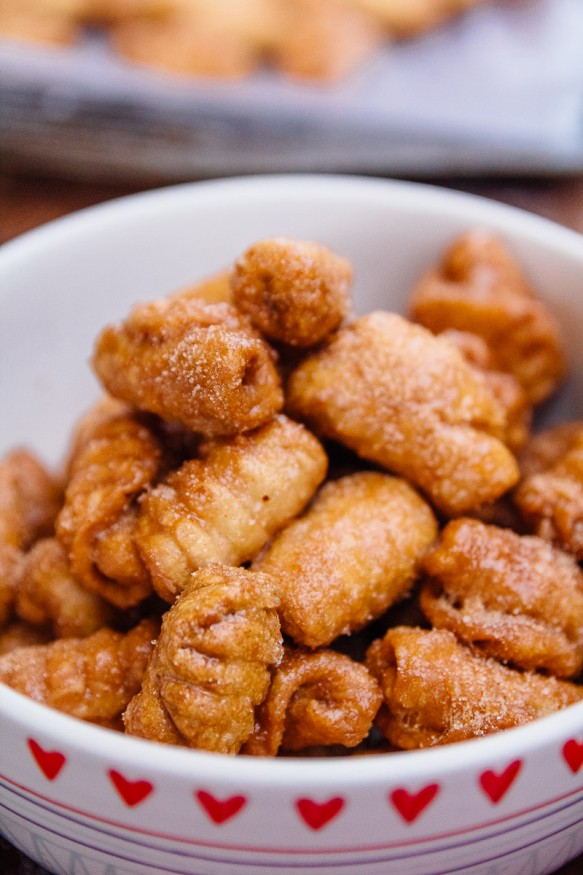 My grandmother on my father's side, was raised in Guam, so I've grown up eating a lot of delicious Chamorro food. She always kept guyuria in her house and they were my favorite and would constantly ask her to bring more! They're very crunchy, and now that I'm older they remind me almost of a very crunch churro. The cookie it self isn't sweet, but the simple syrup that coats the cookie is where it gets an amazing sweetness that is balance by the cookie!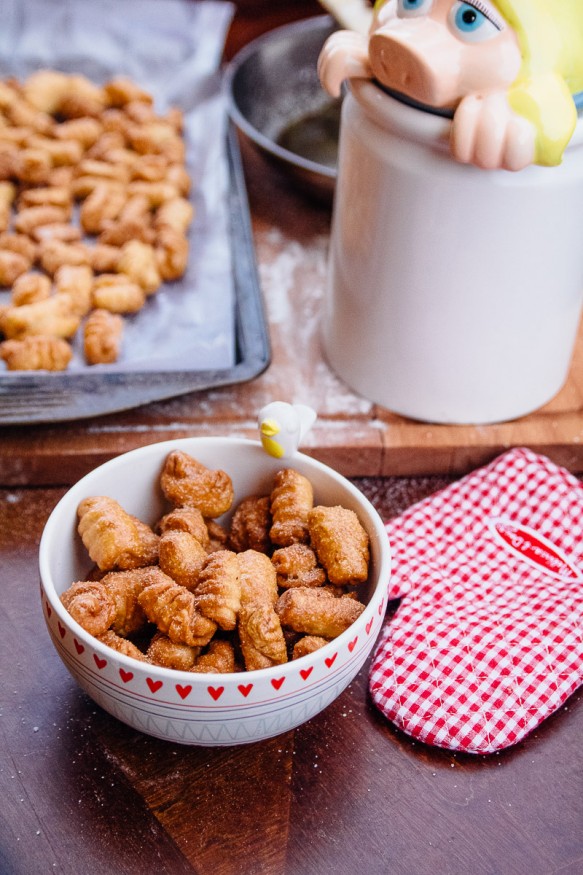 Prep
Flour.
After you have made the guyuria dough, you want to make sure your hands don't stick to the dough. It'll just make you frustrated and want to give up. I find that keeping my hands lightly coated in flour while handling the dough hakes life a lot easier.
Size Matters.
Depending on how big or small you make your cookies, will affect how they come out. A larger cookie is crunchy on the outside and softer on the inside, where a smaller cookie, will be crunch all the way through.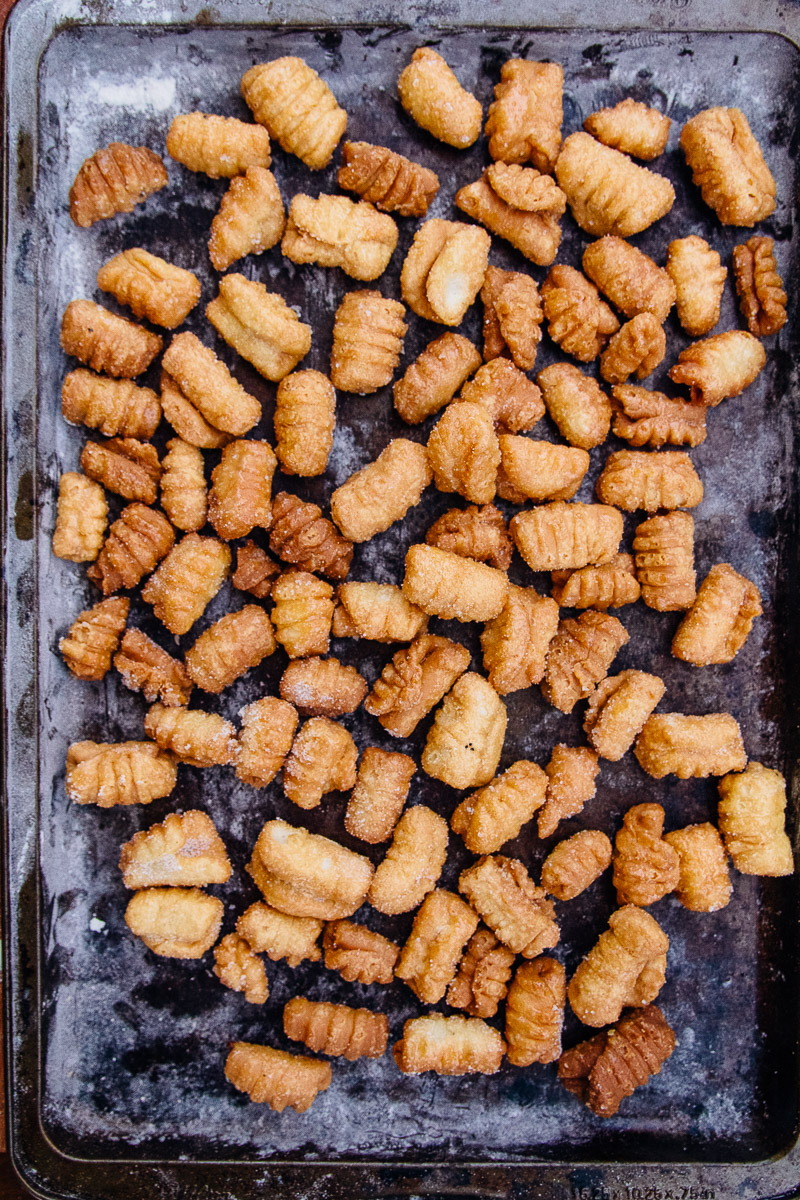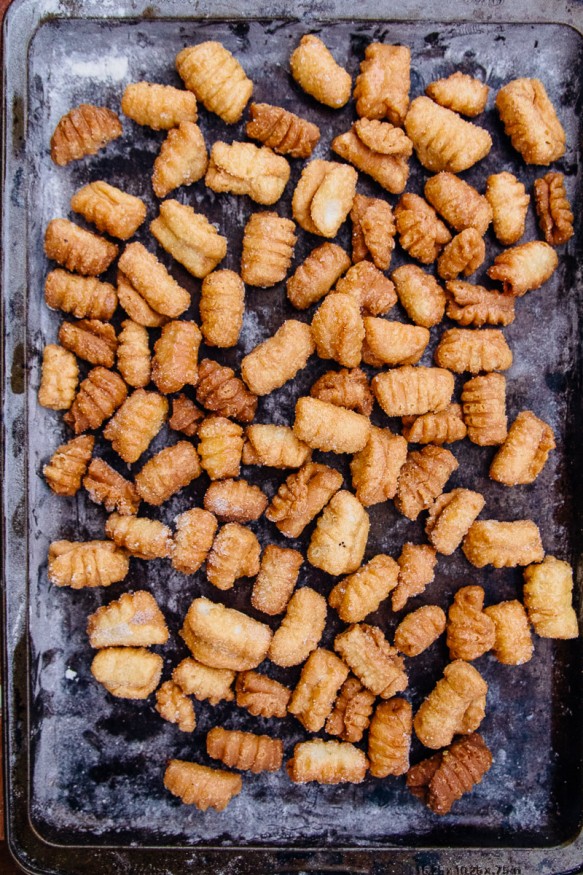 Lots Of Hands On Deck.
Making guyuria can be time consuming. Get the kids involved to help roll cookies! If they don't turn out perfect who cares? They'll taste just as amazing!
Cooking
Multitasking
I don't do my whole prep at once. I'll roll enough cookies so that I can start frying my first batch, then while that batch is frying I'll roll some more. It helps get cookies out quicker!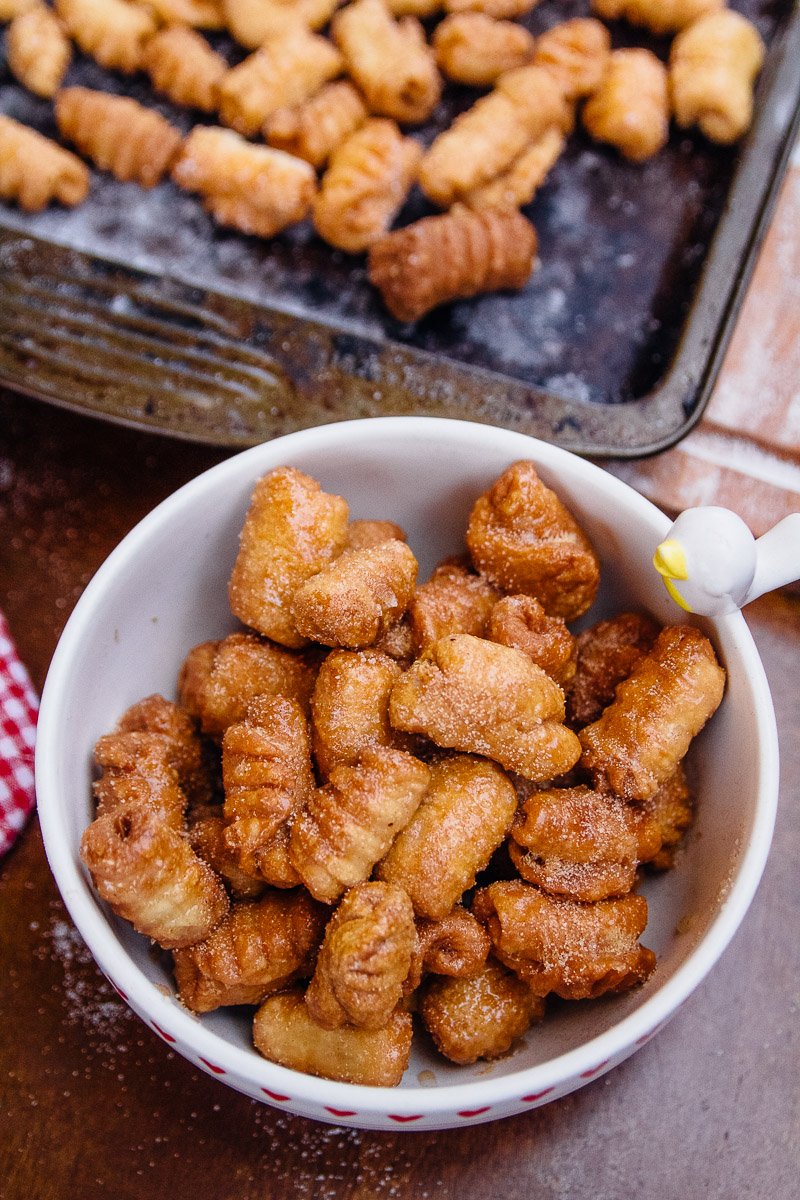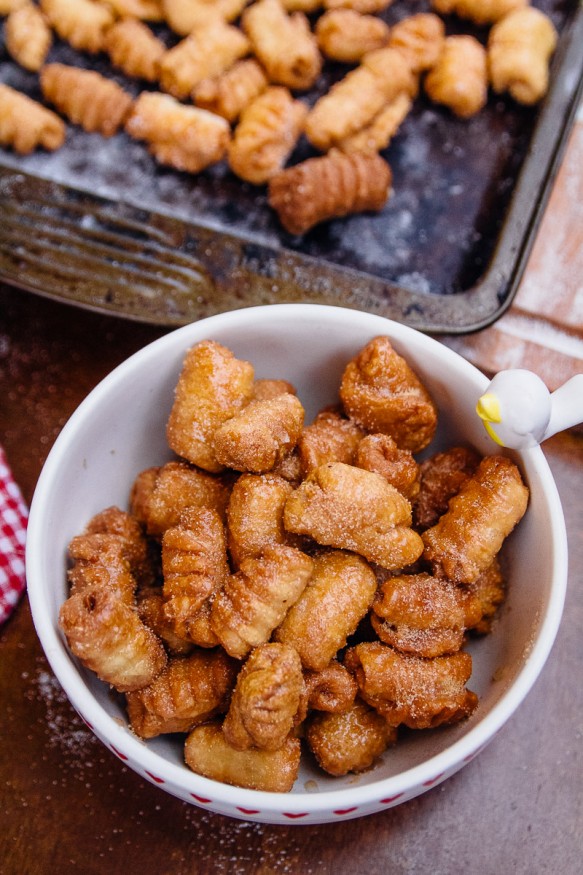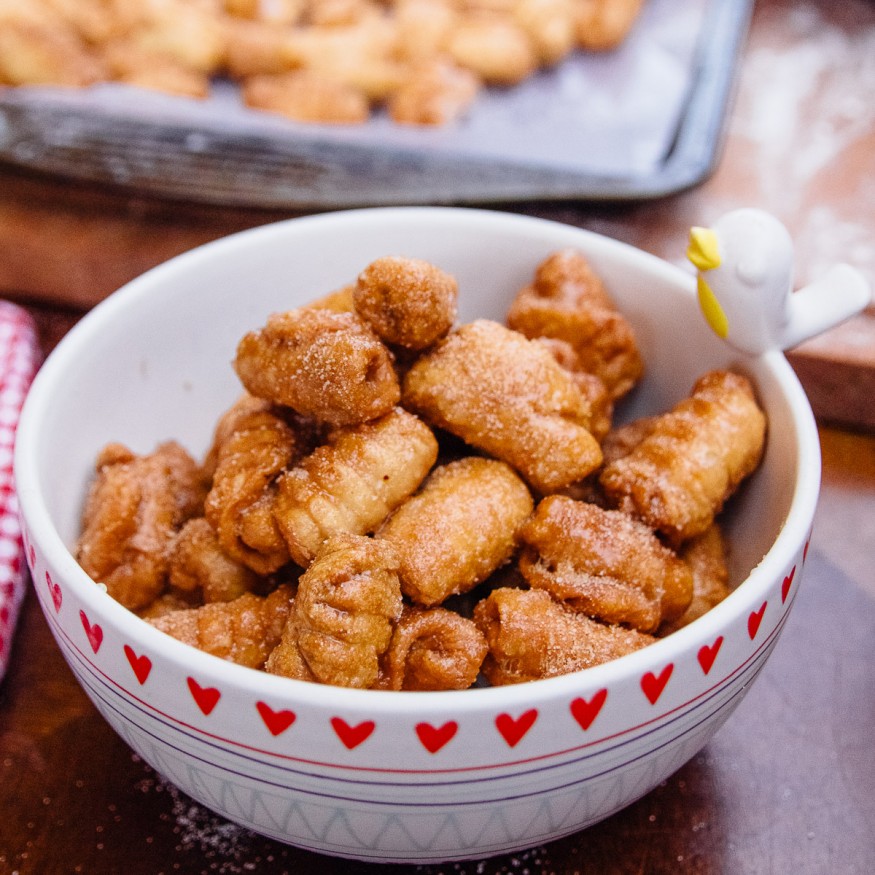 Guyuria - Chamorro Jawbreaker Cookies
These Chamorro jawbreaker cookies are crunchy, sweet and delicious! Simple recipe with coconut milk and a simple syrup makes a delicious treat to keep around the house!
Print Recipe
Cookie Dough
2

cups

white flour

1/8

tsp

salt

1

tsp

sugar

2

tbsp

unsalted butter

13 1/2

fl. oz

coconut milk
Syrup
1

cup

white sugar

1

cup

water
Making the Dough
Start with about 1 1/2 cup flour and mix with the salt and sugar

Cube the butter, then add to the flour mixture.

Pour in the coconut milk and begin mixing together.

You want to get the dough to a pizza dough consistency, If your dough looks like this, it's too soft.

Begin kneading more flour in until you get a firm dough like this. I ended up using close to 2 cups of flour total.

Let the dough rest in the fridge while you heat up oil in a cast iron skillet or pot to 350F.
Forming Cookies
roll the dough into little balls. It helps to have a little coating of flour on your hands while rolling so the dough doesn't stick.

To mold the cookie, take a ball of dough, and place on the back of a fork,

roll the dough off the force starting and the base of the fork. If you screw up don't worry just re-mold and try again, you'll get the hang of it!
Frying the cookies
In batches, begin adding the cookies to the pan to begin frying.

fry until golden brown, should take about 7-10 minutes per batch.

With a straining spoon remove the cookies from the oil

let sit on paper towels
Syrup
During the last batch of cookies, bring your sugar and water for the syrup to a boil. once boiling, continue boil this down for about 5 minutes. Let cool

Place your cookies in a large mixing bowl and pour a little of the syrup in the bowl, about 1/8 cup.

Toss until evenly coated. You'll probably need to add another 1/8 cup and toss, and repeat until it's evenly spread.

Add some sugar, or even cinnamon sugar on top and toss.

Place on some wax paper and let sit for about 10 minutes.

Enjoy!