Grilled shrimp is a great easy weeknight dinner. And with warmer weather ahead of us a grilled shrimp salad with a zesty citrus avocado dressing is the exactly what I need!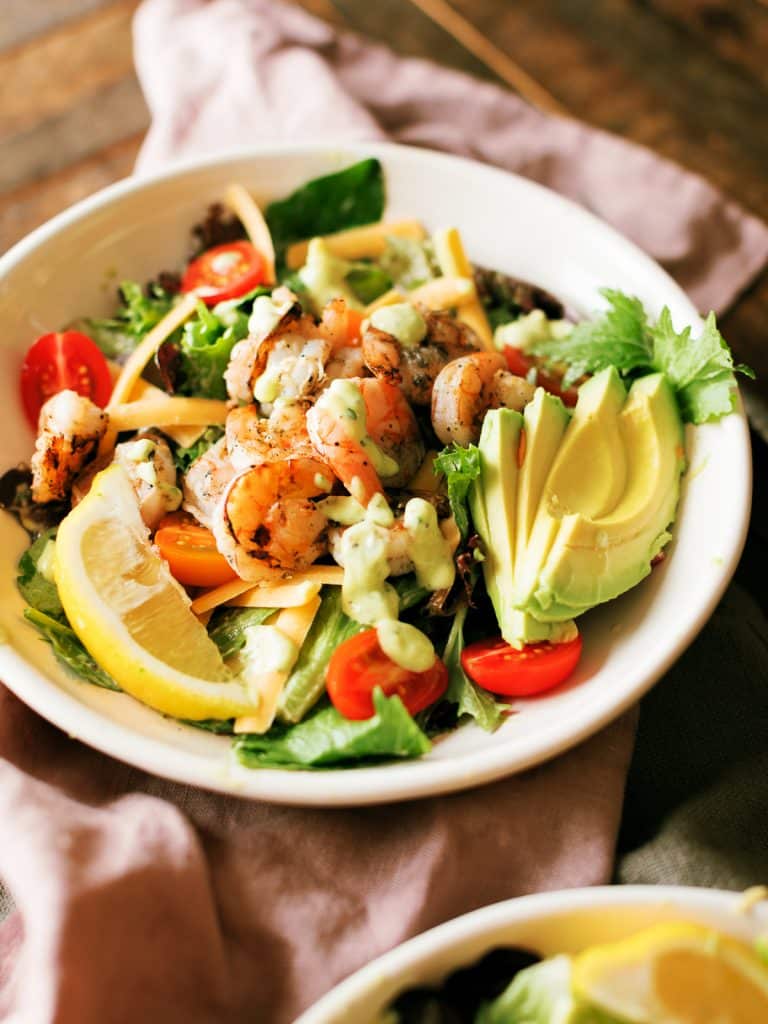 If you can't tell by now shrimp is on of our my favorite proteins to cook with. Not because It's my favorite (I'll alway go for a nice grilled rib-eye), but because it's something I know everyone in the house will eat.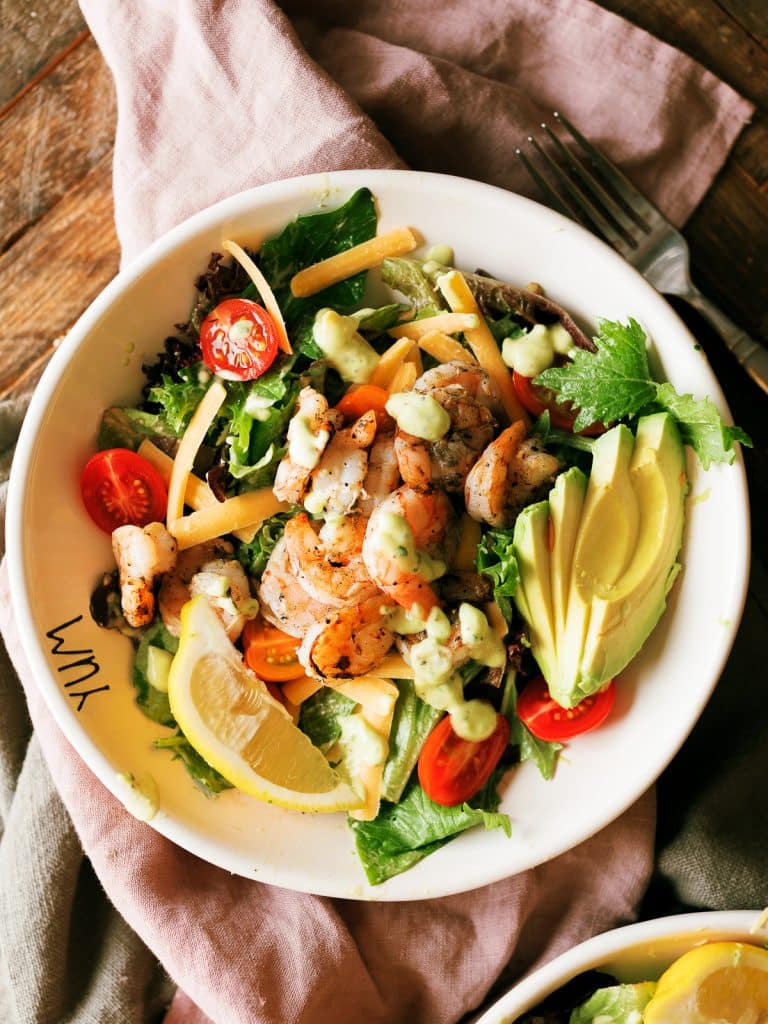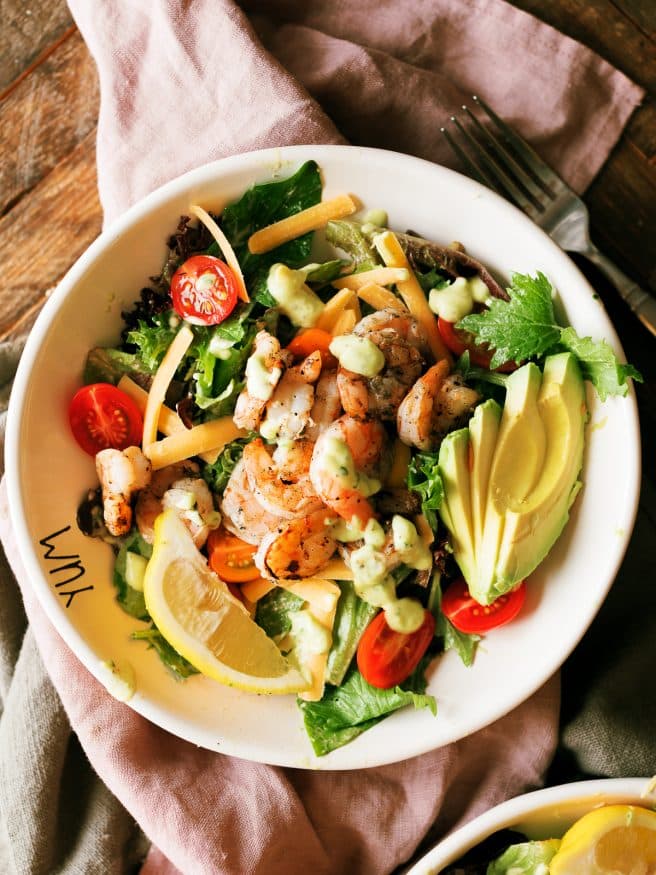 For the dressing, it's simple. A squeeze of lemon, lime into a blender with avocado, salt and garlic. Stir in olive oil and some water to lighten it up and it's ready to toss in your salad.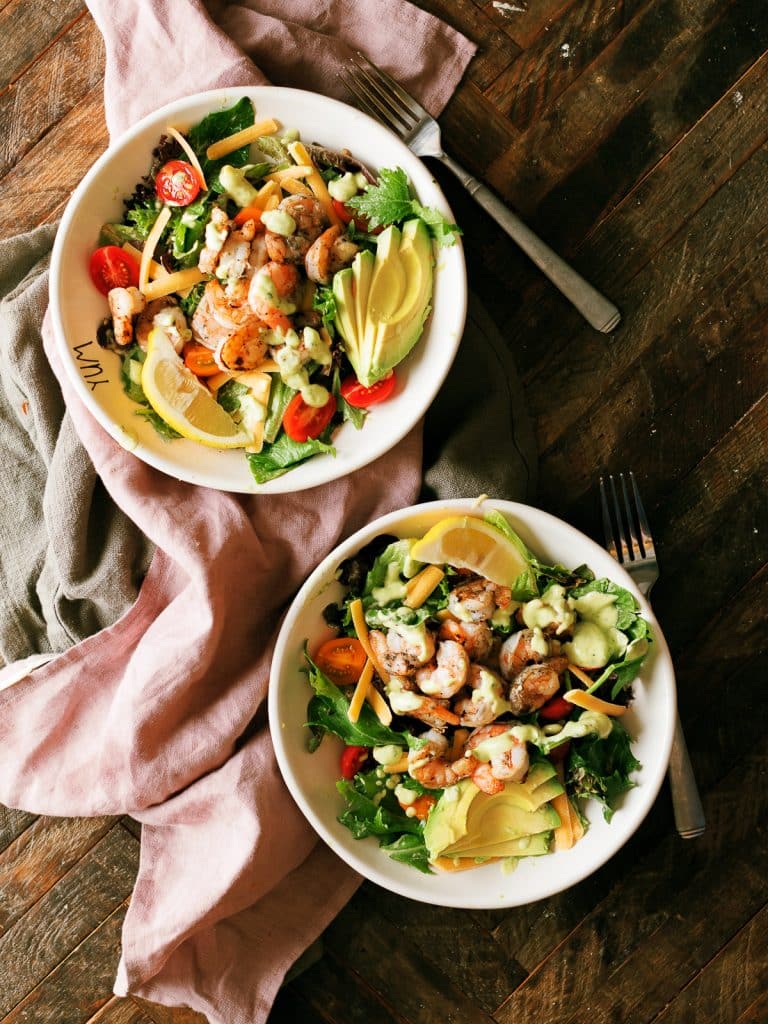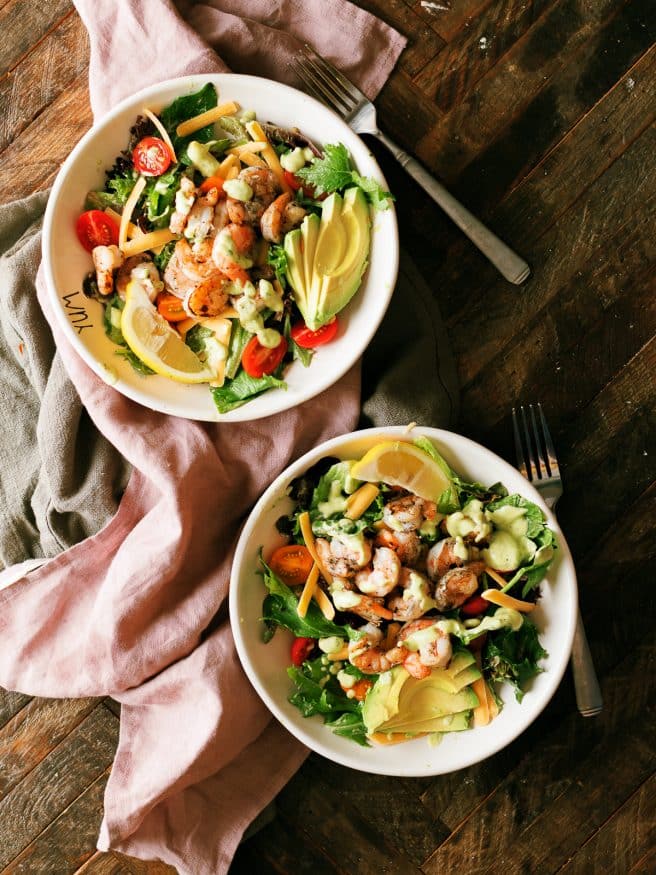 And when I grill my shrimp my goto is alwasy with a little lemon, pepper and garlic. It's simple and delicous.
This is an easy to create spring salad, that is going to make dinner prep a breeze!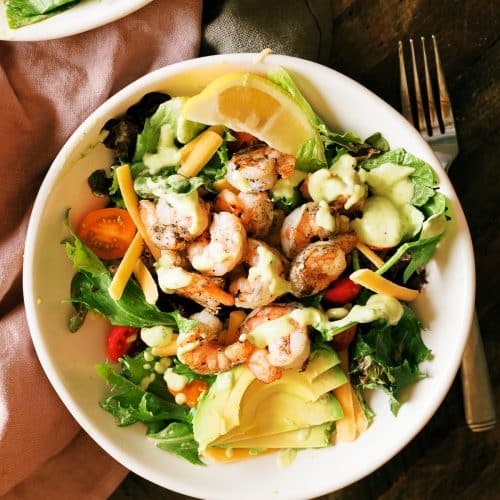 Grilled Shrimp Salad with Citrus Avocado Dressing
Grilled Shrimp Salad with Citrus Avocado Dressing seasoned with lemon garlic and a little cilantro. Perfect salad for the spring time!
Print Recipe
FOR THE DRESSING: Combine 1/2 avocado, cilantro, salt, pepper, a clove of garlic, oil and 1/4 cup of water into a blender and blend until smooth. Store in the fridge.

FOR THE SHRIMP: Peel and de-vein shrimp if not already prepared. Squeeze lemon and stir in a clove's worth of minced garlic. Grill on high and season with pepper. About 3-5 minutes or until opaque.

FOR THE SALAD. Stir about half of the avocado citrus dressing into the spring salad mix and toss until evenly combined. Place on place and add sliced tomatoes cheese (if desired) shrimp and remaining avocado sliced. Serve and enjoy!
Calories:
526
kcal
|
Carbohydrates:
26
g
|
Protein:
57
g
|
Fat:
25
g
|
Saturated Fat:
6
g
|
Cholesterol:
594
mg
|
Sodium:
2534
mg
|
Potassium:
955
mg
|
Fiber:
11
g
|
Sugar:
5
g
|
Vitamin A:
518
IU
|
Vitamin C:
96
mg
|
Calcium:
527
mg
|
Iron:
7
mg