Grapefruit, brown sugar and a torch. Super simple Grapefruit Brulee recipe on the blog today and its definitely how to start the morning!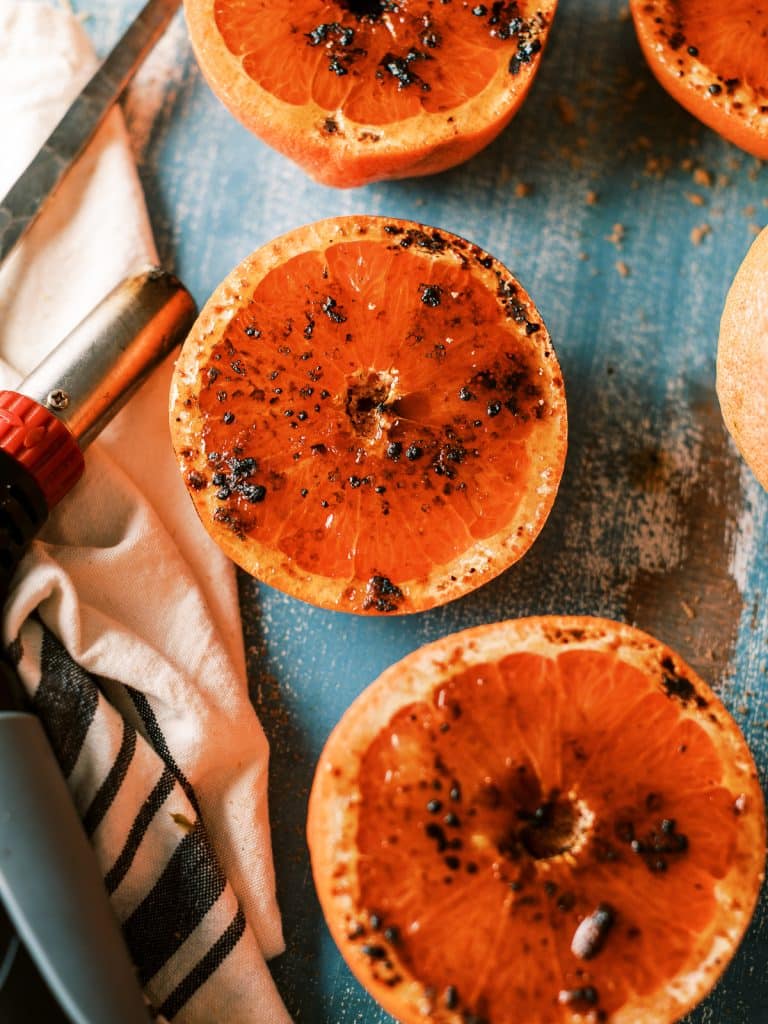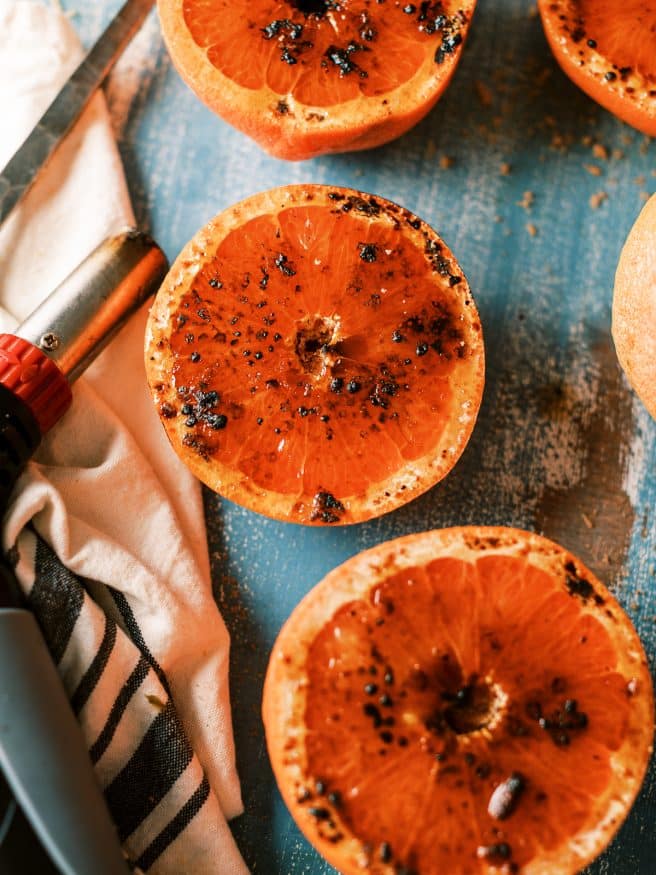 One of the best purchase I've made in the last year has been my torch. They're so fun to use on either starting off your charcoal chimney, to adding a little extra char to your blackened fish.
But I mean, how can you NOT own a torch and make some brulee. Even if its a grapefruit brulee!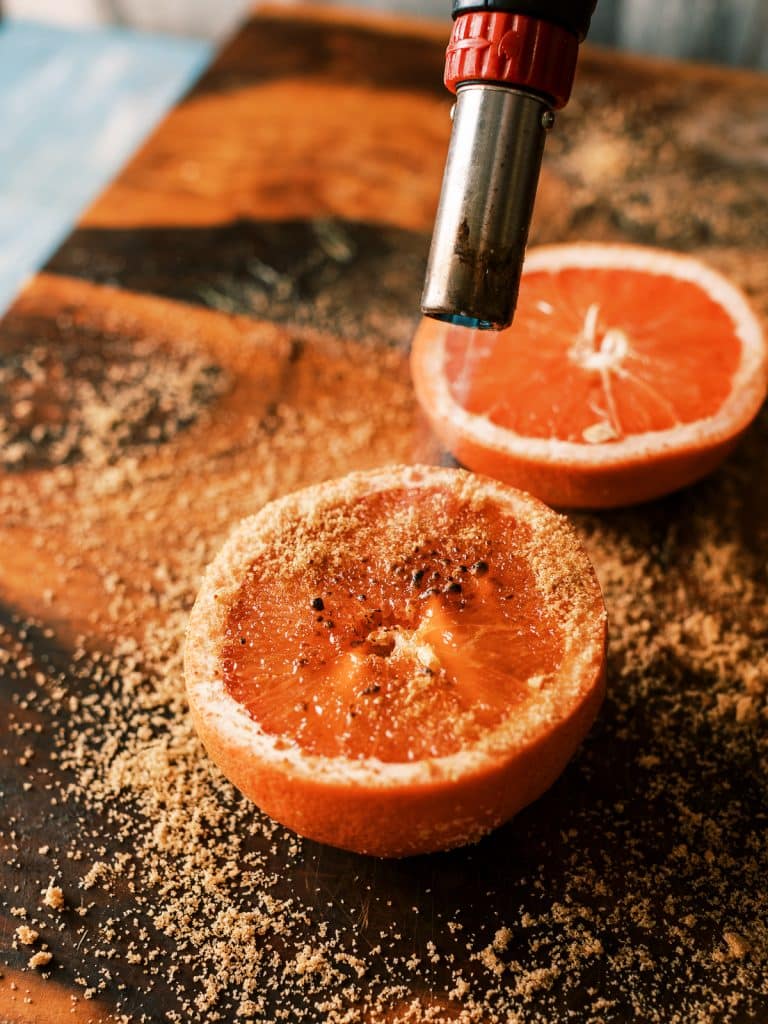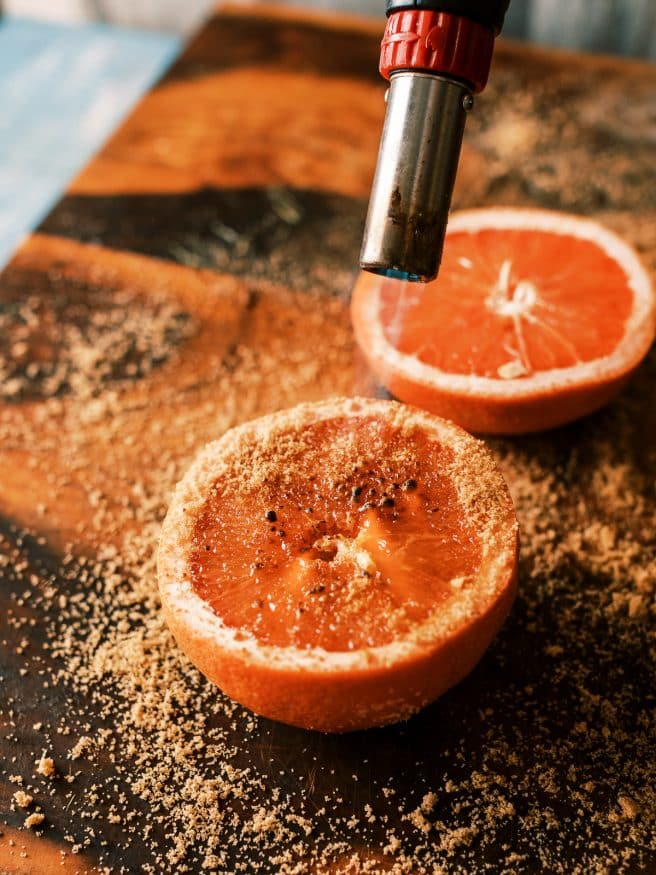 I mean, I'm not even sure if I really need a recipe card for this?
You sprinkle some brown sugar, and torch away until you've got a beautiful candy shell coating.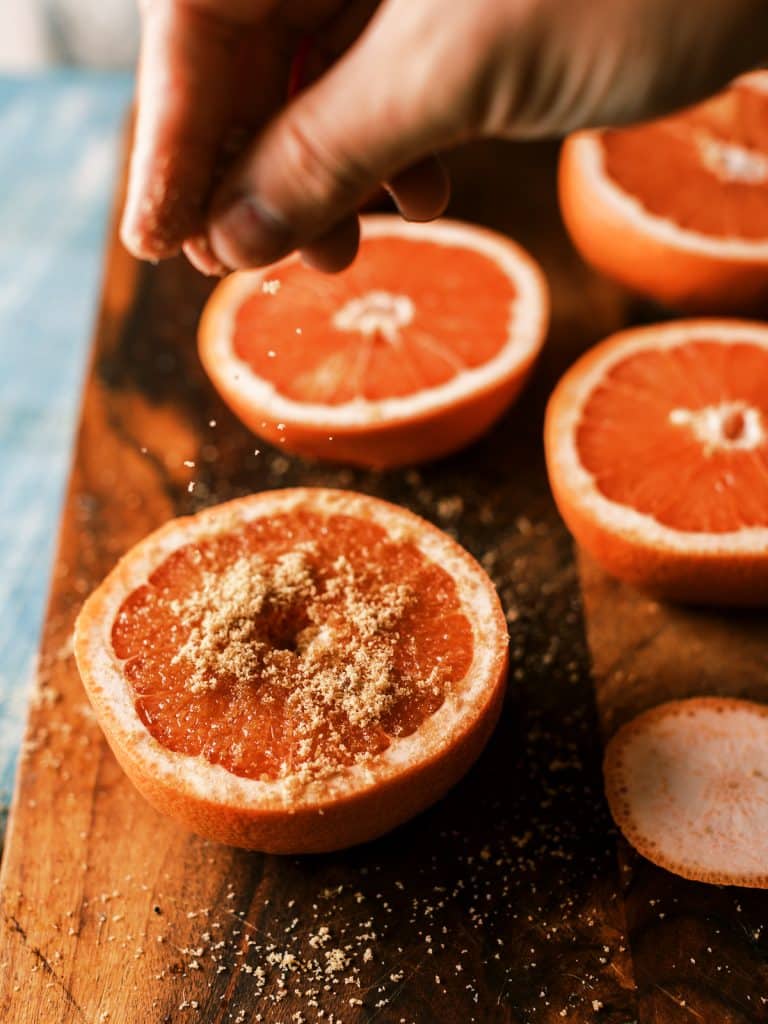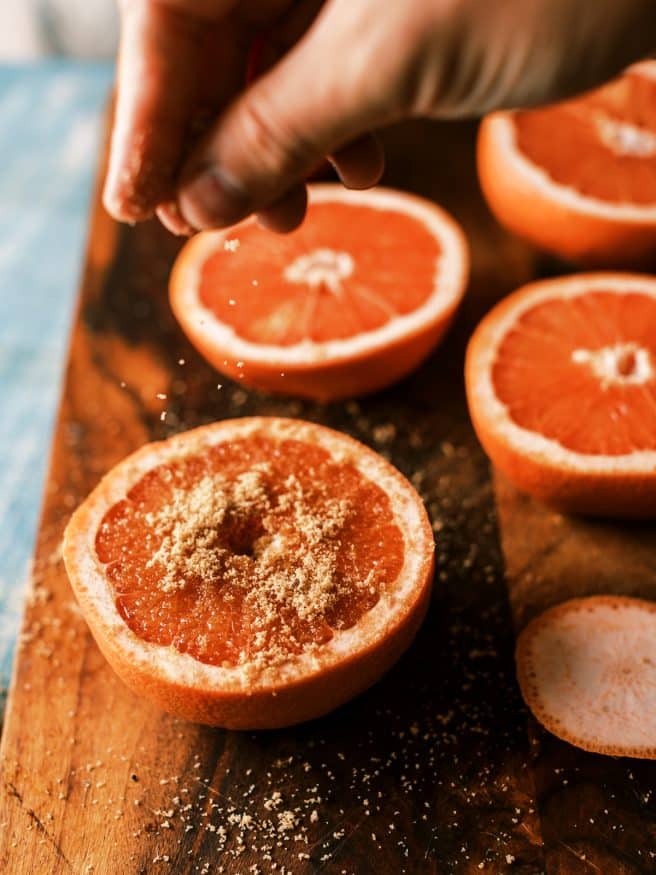 Crack that grapefruit brulee open with a spoon and enjoy!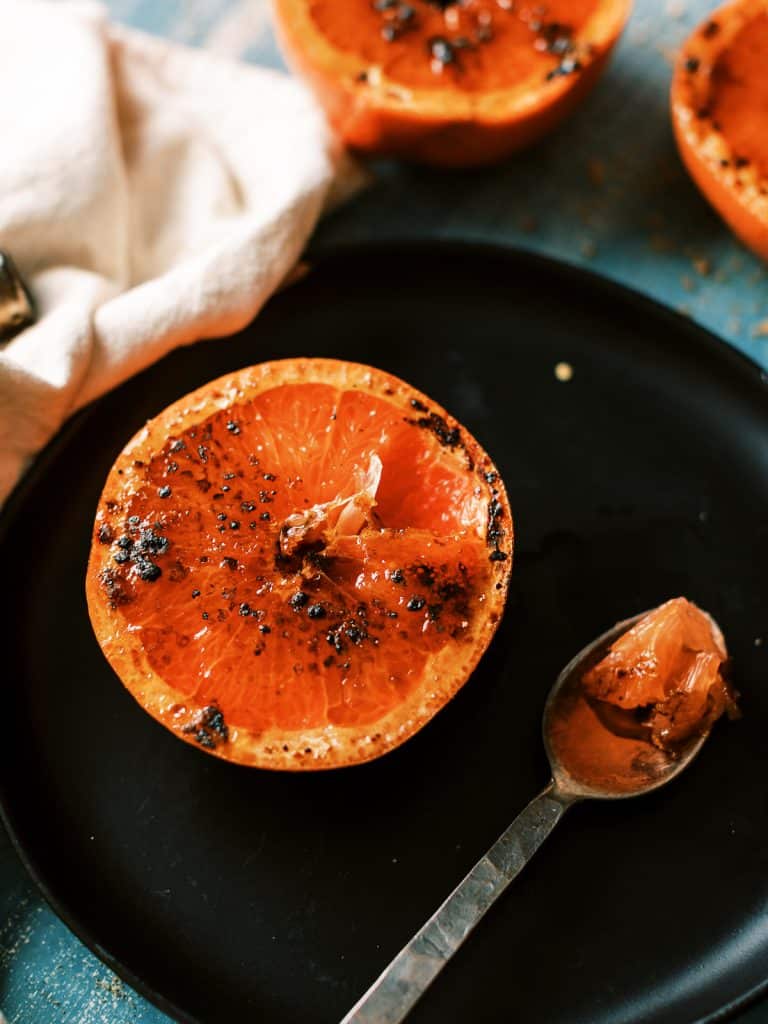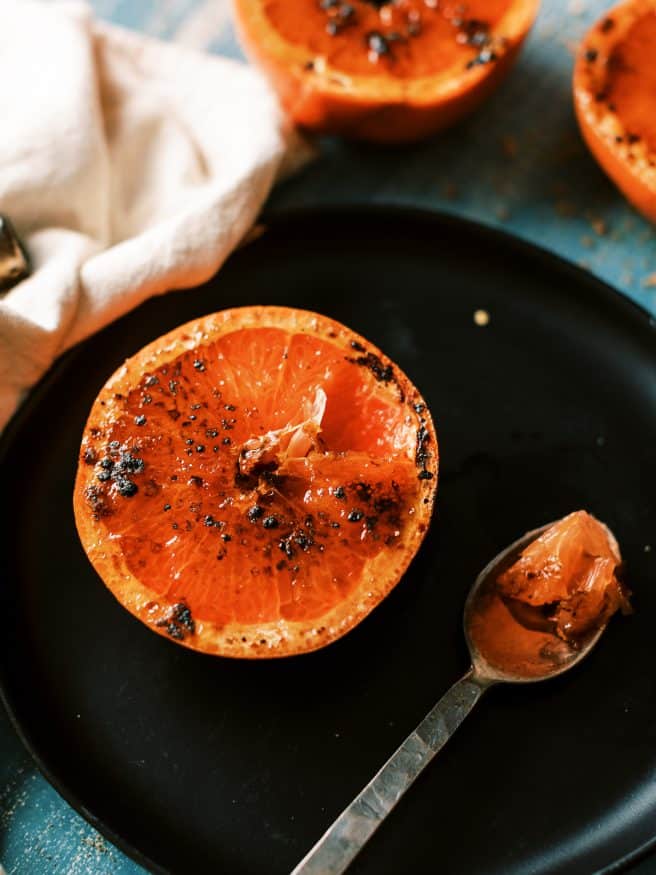 But what if you don't have a torch? Ah, simple my friend. bust out the broiler and let it broil for a few minutes until it's nice and charred on top.
And without further ado, my super technical recipe card for grapefruit brulee!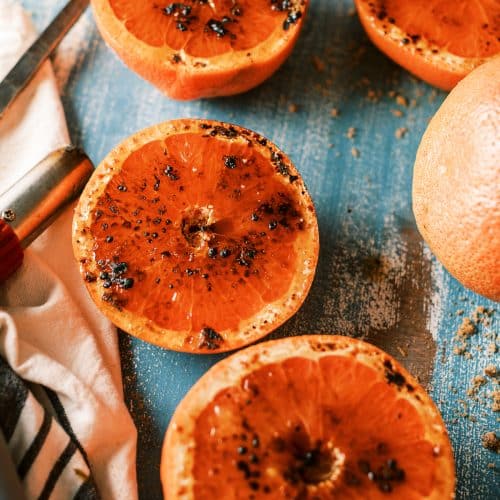 Grapefruit Brulee
Grapefruit brulee is a simple and perfect way to start your morning. Ruby Red Grapefruit with a sugar coating, torched brulee style.
Print Recipe
1

large

ruby red grapefruit

1/4

cup

brown sugar
Cut your grapefruit in half. cut a sliver off the end to flatten off the bottom to prevent tipping over if needed.

Sprinkle a liberal coating of brown sugar on each half
TORCH METHOD
Torch the top of each grapefruit until sugar is completely melted, bubbly and charred. Crack open with a spoon and enjoy!
BROILER METHOD
Place in the bottom of your oven with the broiler setting on high. Let it sit under the flame for a minute or two until the sugar is charred. Crack open with a spoon and enjoy!
Calories:
174
kcal
|
Carbohydrates:
45
g
|
Protein:
1
g
|
Fat:
1
g
|
Saturated Fat:
1
g
|
Sodium:
8
mg
|
Potassium:
261
mg
|
Fiber:
3
g
|
Sugar:
38
g
|
Vitamin A:
1909
IU
|
Vitamin C:
52
mg
|
Calcium:
59
mg
|
Iron:
1
mg