A blogger buddy of mine has been hounding me to get on that specialty coffee life, and to be honest, I was hesitant because I just didn't want to leave my store-bought Dunkin Donuts coffee.
He sent me some of his Ethiopia coffee that he's been brewing to convert me, and even ground it so that I could brew it in my Keurig Coffee Brewer! I've never in my life heard of ethiopia coffee, but it's delicious, and I was extremely impressed! I didn't expect a coffee to have blueberry and chocolate notes, and not require creamer. That's how sheltered I am in my coffee game.
So I just had to see if I could cook something with it. With the fruitiness of this coffee it only made sense to cook a breakfast with it. I could not believe how great these coffee pancakes came out!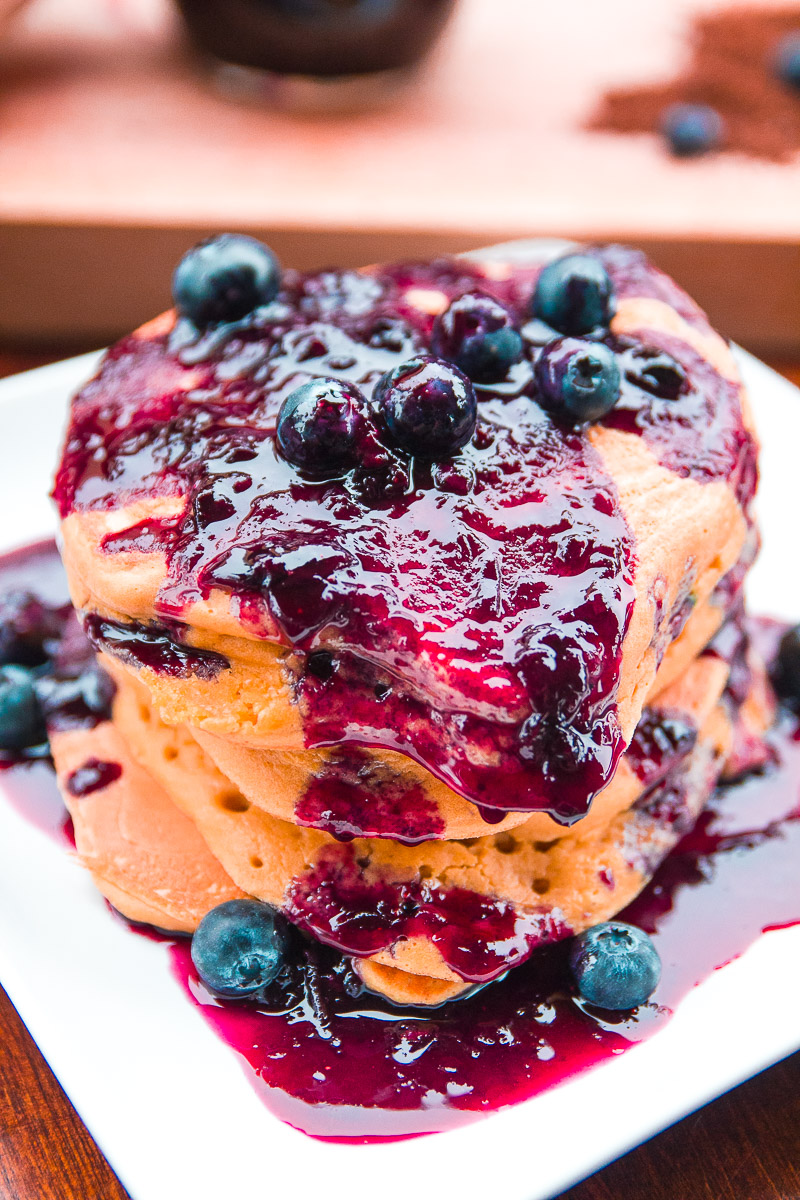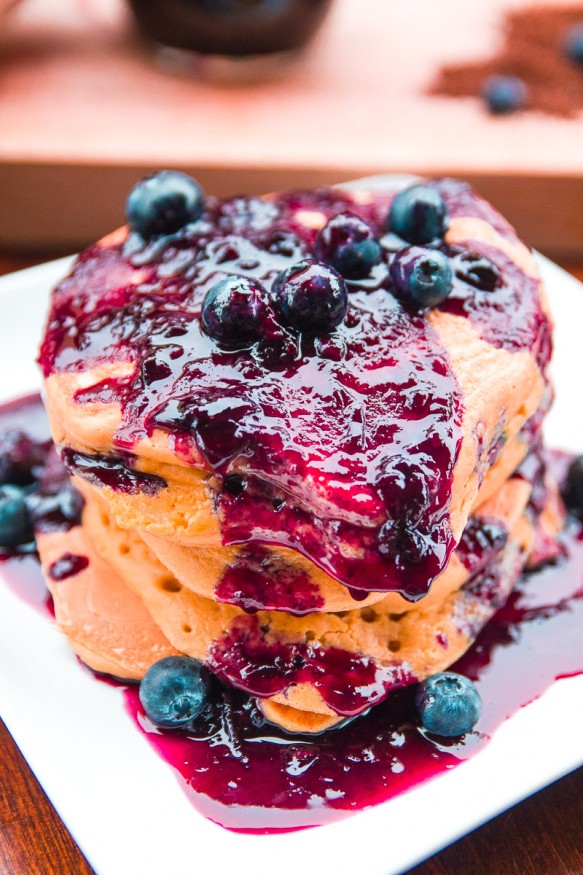 These Ethiopia coffee pancakes are really amazing. You can actually taste a blueberry note with a hit of chocolate in the pancakes. Then I just had to smother them with a home made blueberry maple syrup!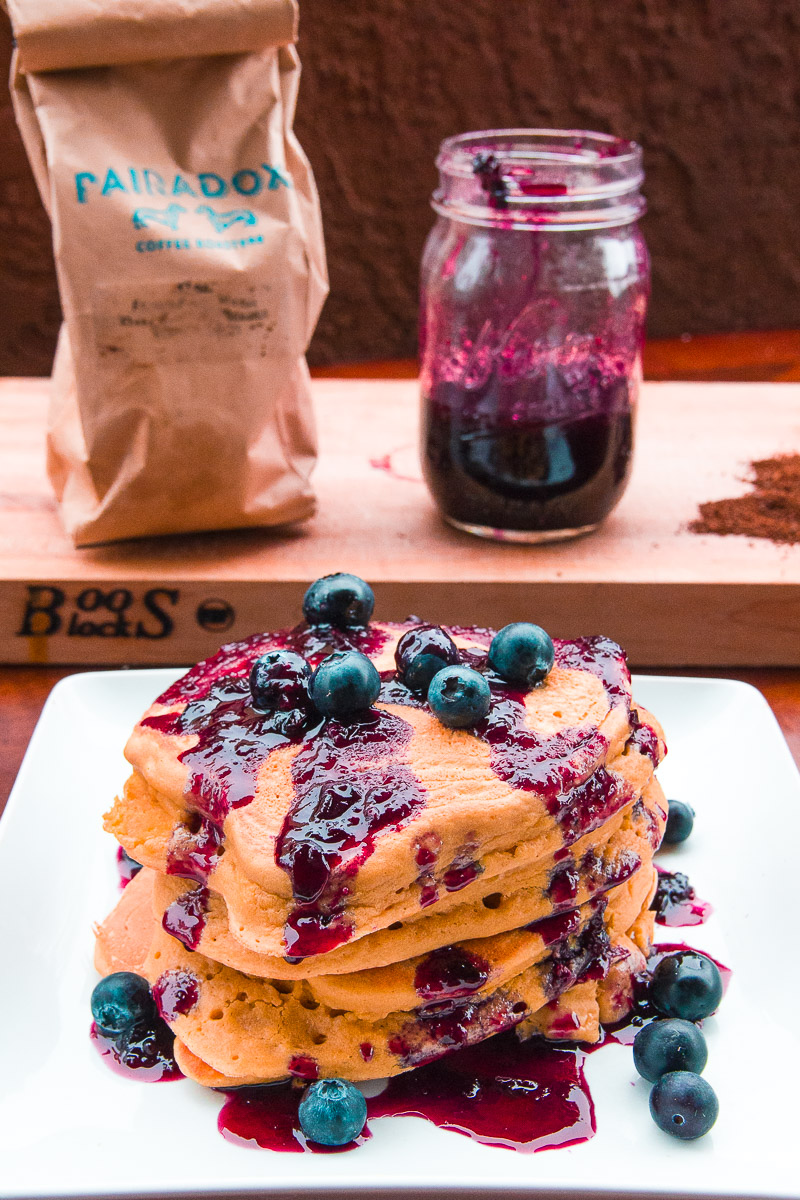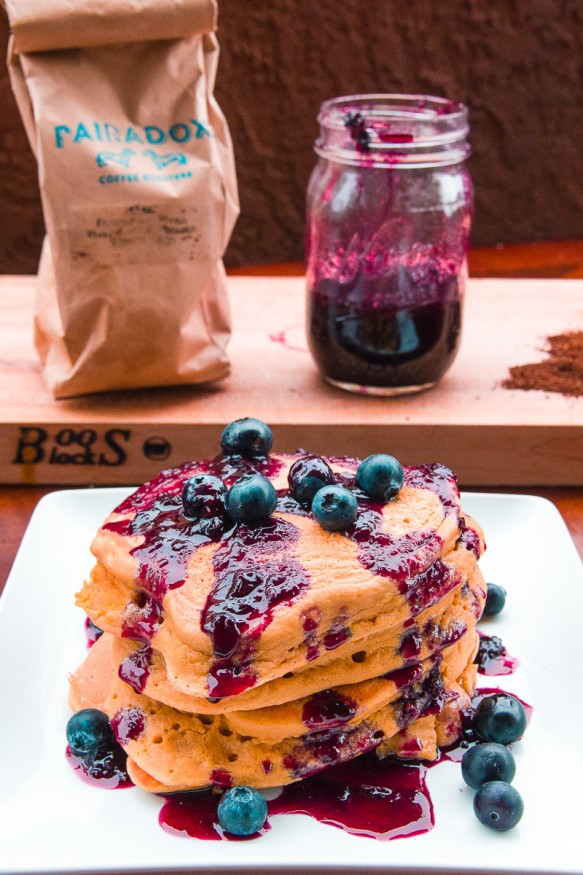 The pancakes are so moist, with a sweet and savory flavor and with the fresh blueberry maple syrup, it makes an amazing combo that your family will love!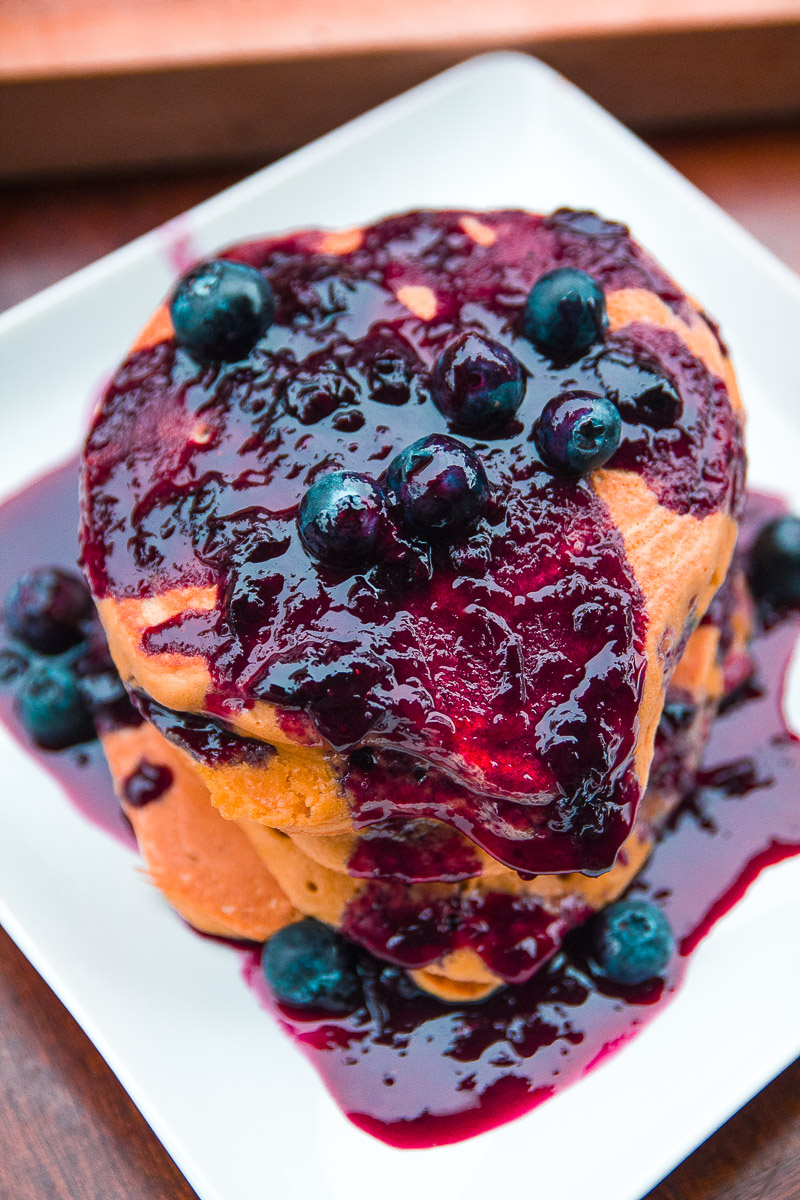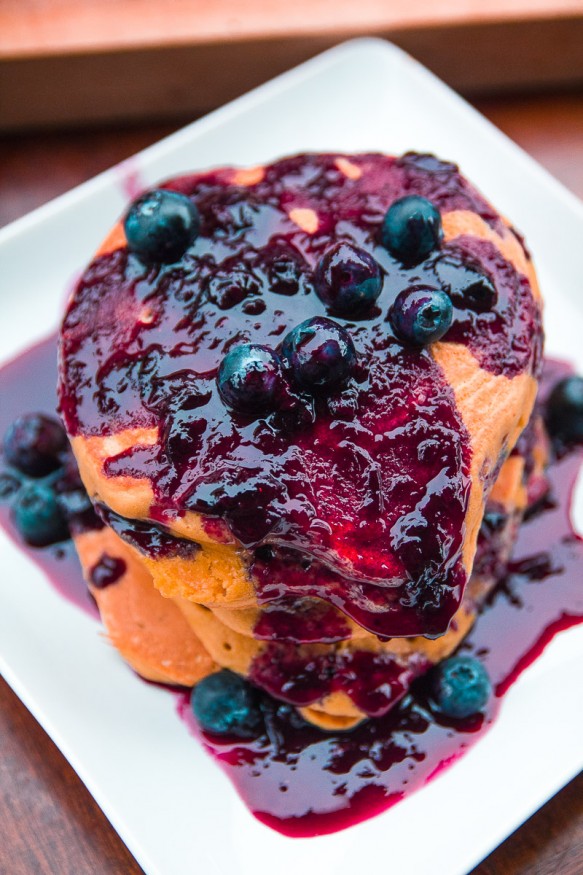 Prep
Brewing the Coffee.
I'm not a coffee brewing expert, but from what I understand, cold brewing will give you a less acidic coffee, which gives you a smoother flavor, which I thought would be perfect for this recipe. To make sure the flavor wasn't missed in the pancakes I also made it a concentrated cold brew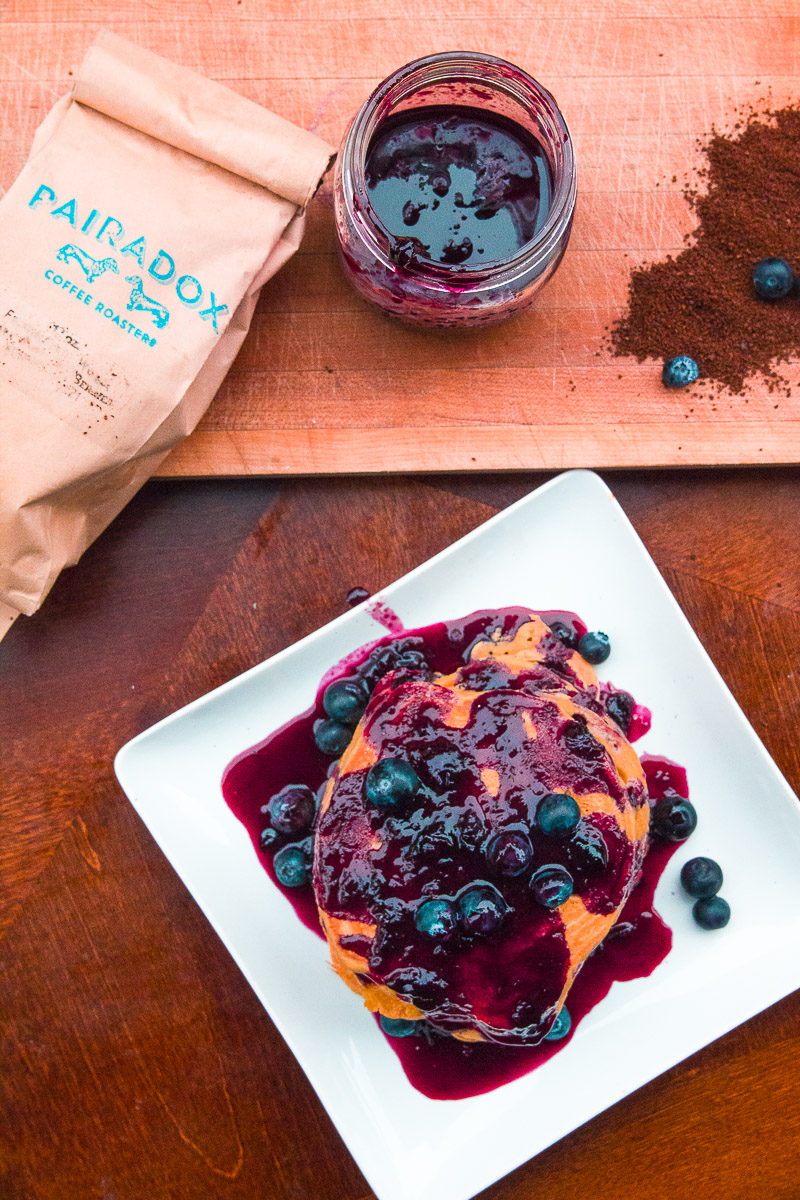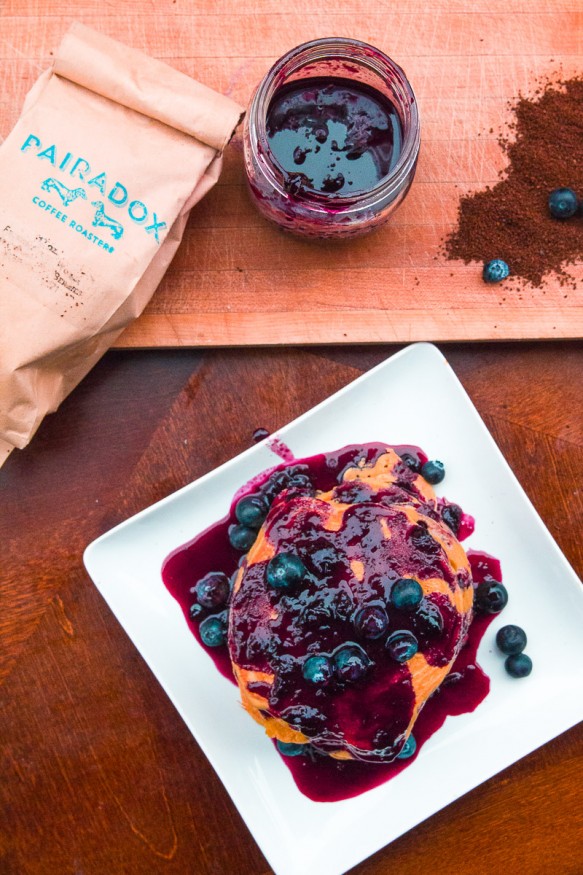 I won't go into the details on how to do this, but I used a 1:3 coffee to water ratio when cold brewing, and brewed overnight for about 12 hours. If you want to learn more about brewing coffee, Pairadox Coffee has some good resources on their blog for you to check out!
Cooking
If It Gets Too Thick.
I noticed because this is a 50/50 mix of coffee and milk, that the pancakes were a little thicker than normal, if that happens to you, just add a little more milk to get the consistency to your liking!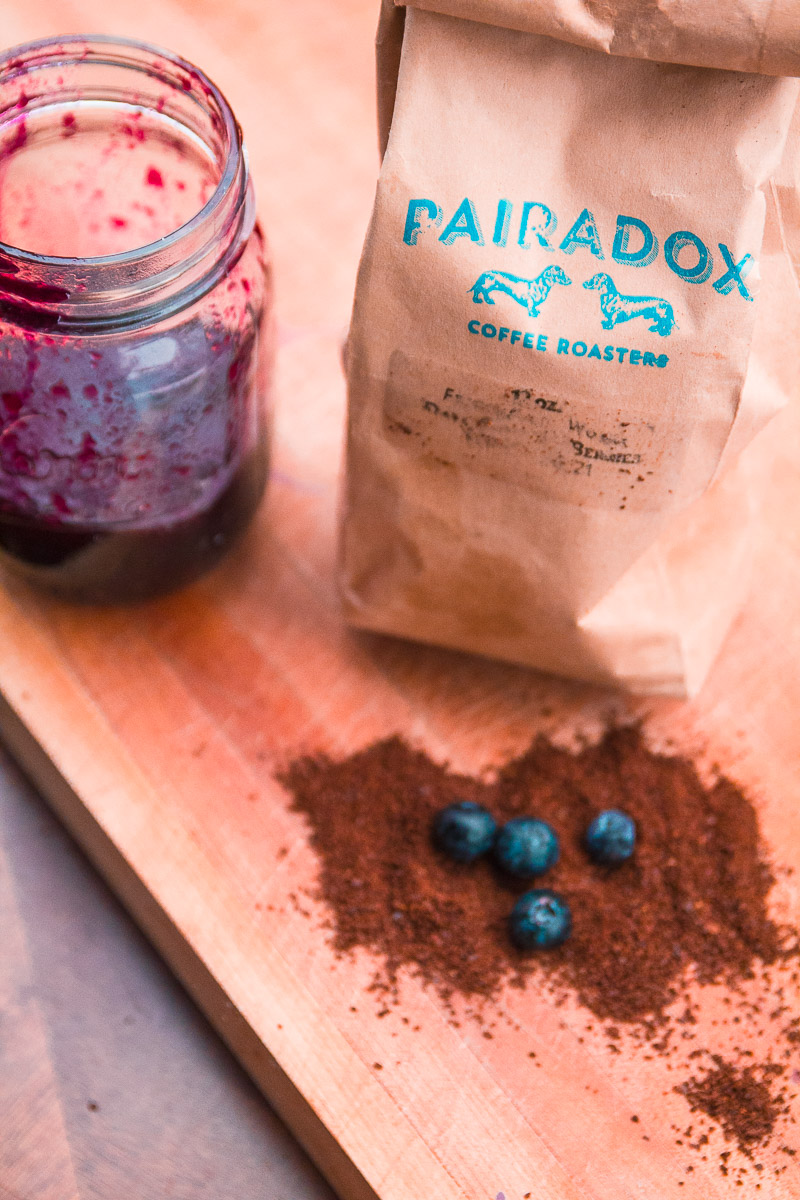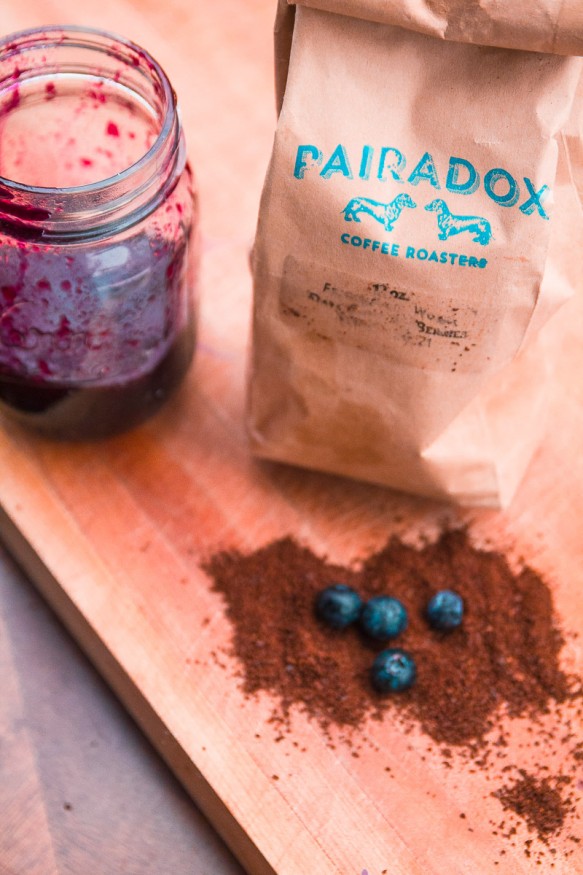 Again, I can't thank Michael over at Pairadox Coffee enough for sending me some of this coffee, it has opened my eyes to what a coffee should taste like. Not to mention they donate a portion of their proceeds to a dog rescue!
If you're interested in grabbing some of this coffee to make this recipe, they also have a 10% coupon for their shop when you sign up to their newsletter!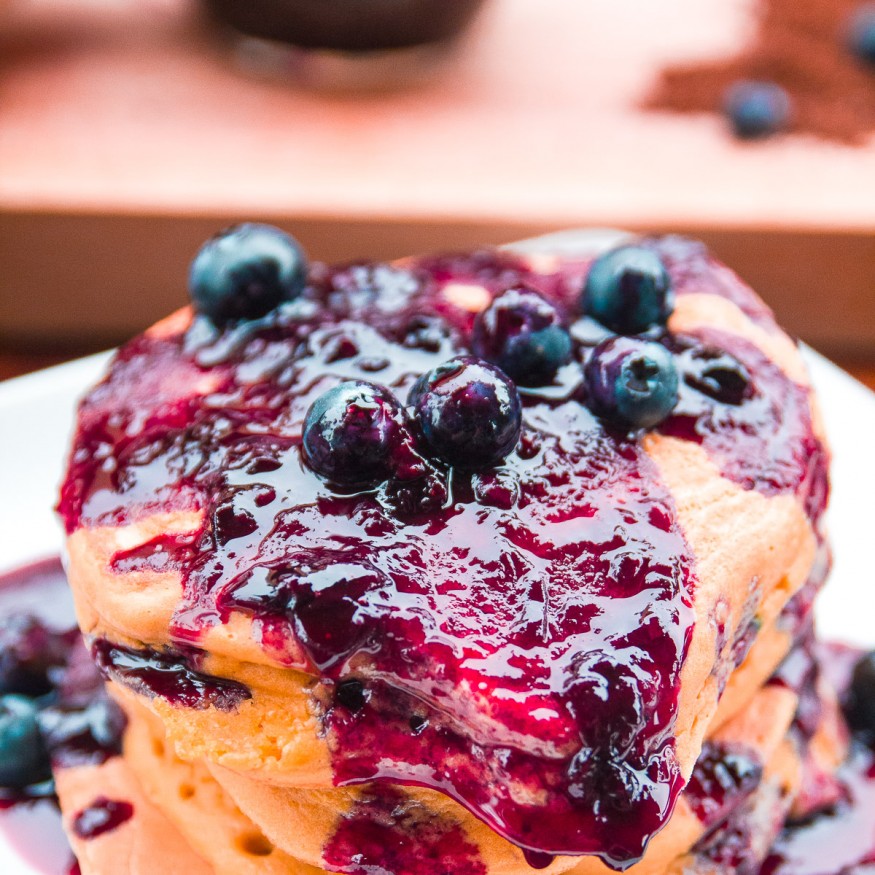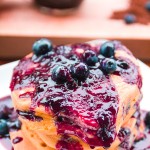 Ethiopia Coffee Pancakes With Blueberry Maple Syrup
Sweet and Savory Ethiopia Coffee Pancakes have blueberry and chocolate notes, topped with a homemade blueberry syrup makes an amazing breakfast to serve the family!
Print Recipe
Blueberry Maple Syrup
1

cup

fresh blueberries

1/3

cup

maple syrup
Blueberry Maple Syrup
Add your blueberries and maple syrup into a pan at low medium heat. Simmer for about 2 minutes

With a fork, smash down the blueberries until you have a smooth consistency.

let simmer for about another minute.

Pour into a container and let cool.
Pancakes
Combine milk, ethiopia coffee and vanilla into a container and set aside.

Add flour, salt, sugar, baking powder into a bowl and whisk together.

Add the coffe mix, egg and butter in...

... whisk together until smooth

On a griddle or pan at medium heat, add about 1/3 cup of the pancake mix and cook on 1 side for about 2 minutes.

Flip and cook for an additional 2 minutes.

Serve with some blueberries, and top with blueberry maple syrup and enjoy!