I recently saw some Jalapeno Ketchup at a grocery store the other day and was intrigued by the idea. I thought about buying it, but it seemed like such a simple thing to make on your own. Sure, you could whip something up from scratch, but what about on the nights when you really don't feel like fighting with the kids to eat and just want to serve up some chicken nuggets?



Yay.. every parents favorite dinner right? Well, this is a perfect excuse to make a quick Jalapeno Ketchup and snazz up dinner for the parents!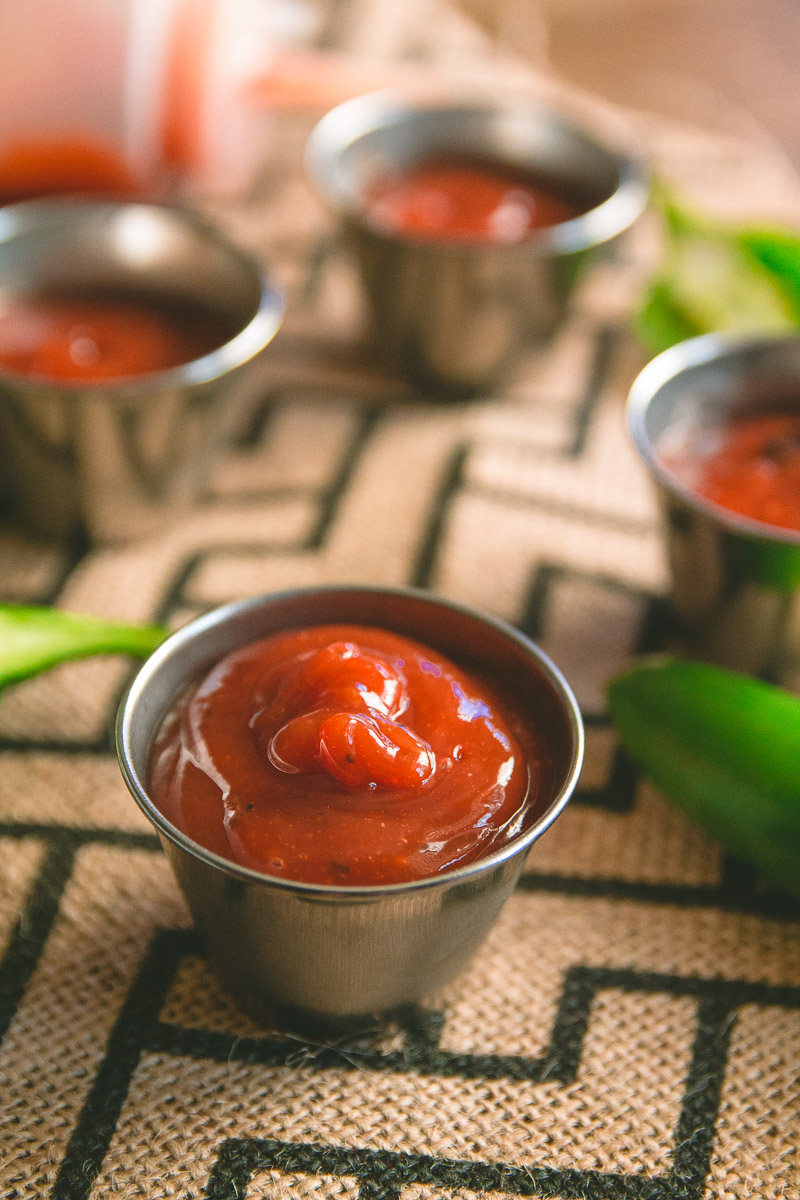 This recipe is SUPER SIMPLE. Store-bought ketchup? Check. A jalapeno? Check. An open flame to roast said jalapeno? CHECK! Roast that jalapeno, blend it with that checkup and in 5 minutes you have a spicy roasted jalapeno ketchup that will turn any kid-friendly meal into something the parents will love too!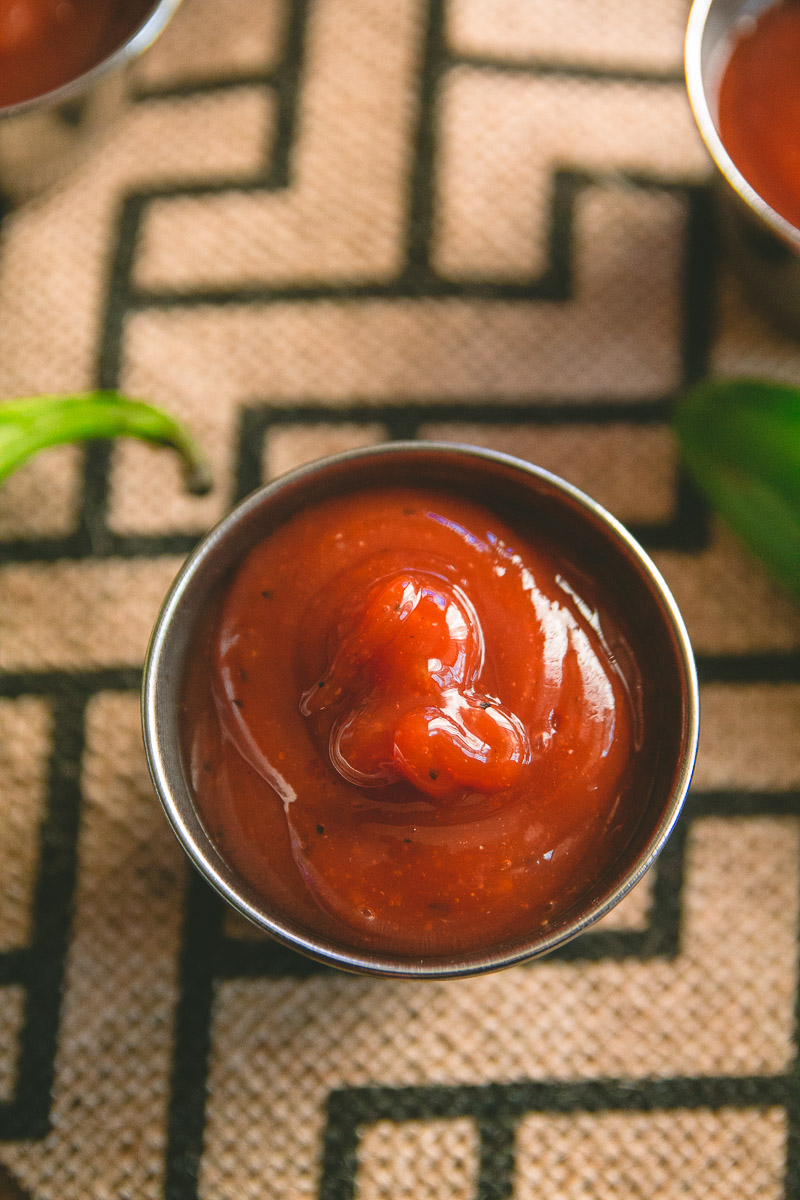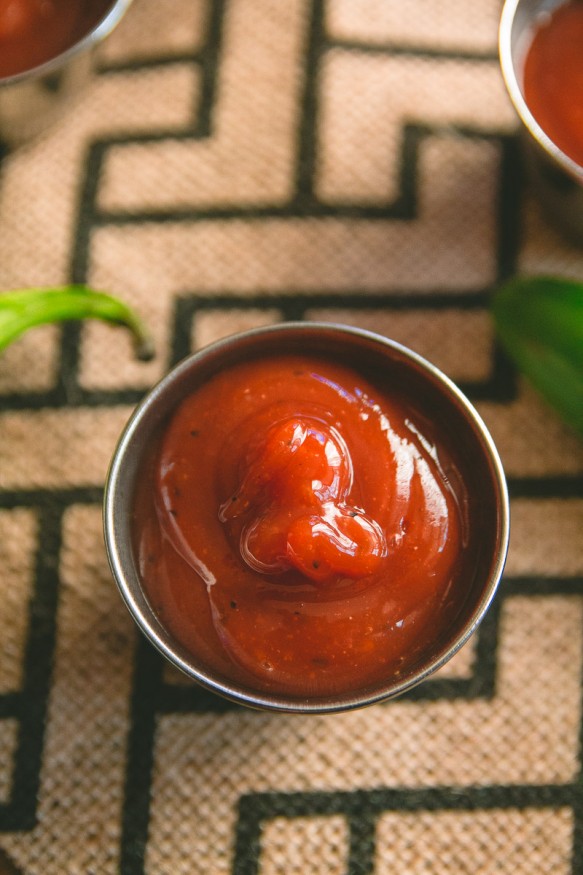 Roasting the Jalapeno does add a different characteristic to the flavor of the jalapeno that i think really knocks this out of the park. A little smokey and heat at the end. The second I tasted this jalapeno ketchup, I knew Sriracha Ketchup wasn't going to cut it anymore for me. I love both, but I really love the flavor of this jalapeno ketchup!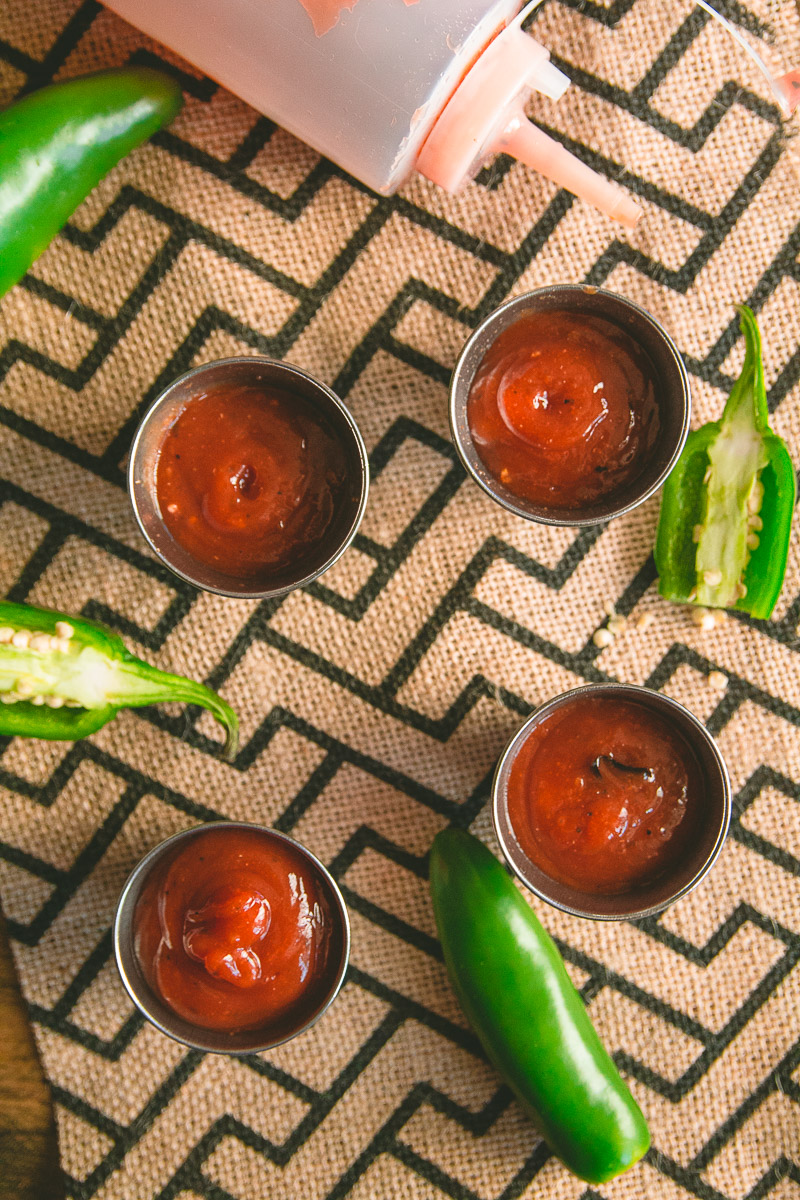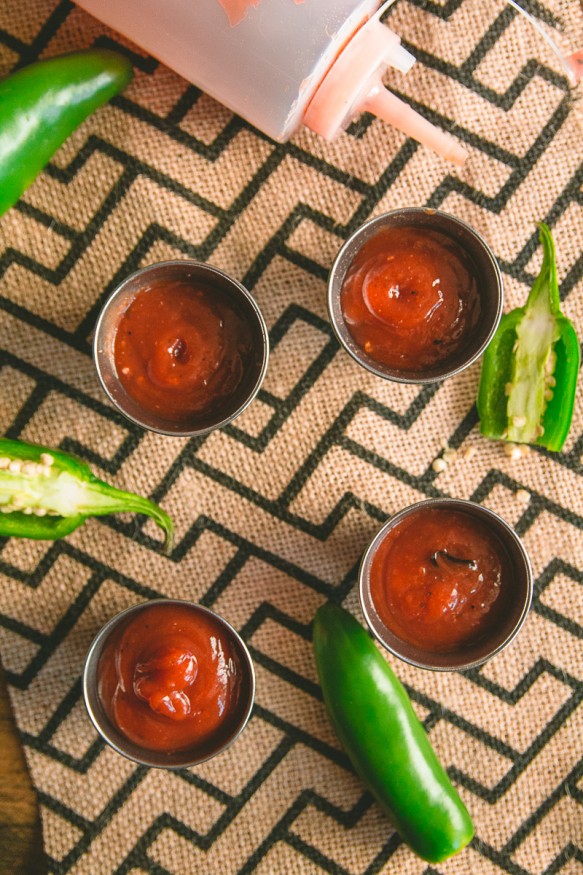 If your kids love spicy foods (my nephew has loved spicy food since he was a toddler, didn't know that was possible!), then they'll love dipping their nuggets into this as well!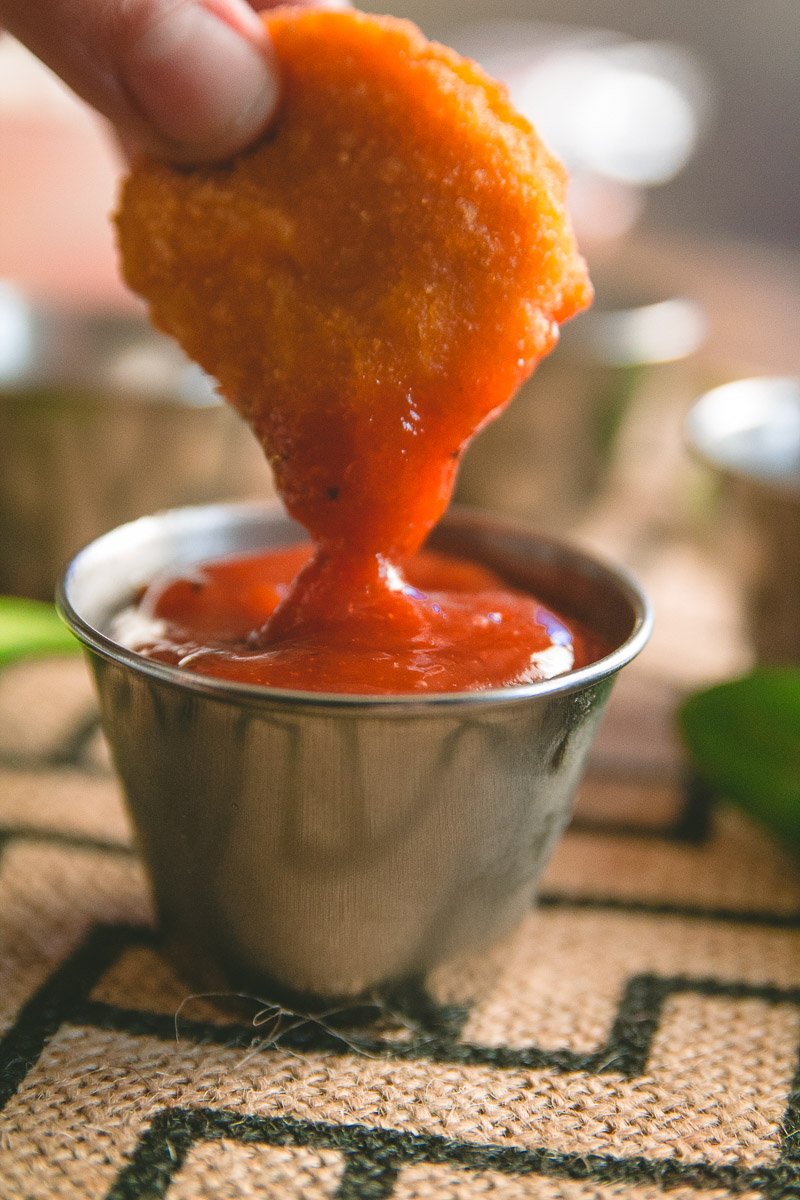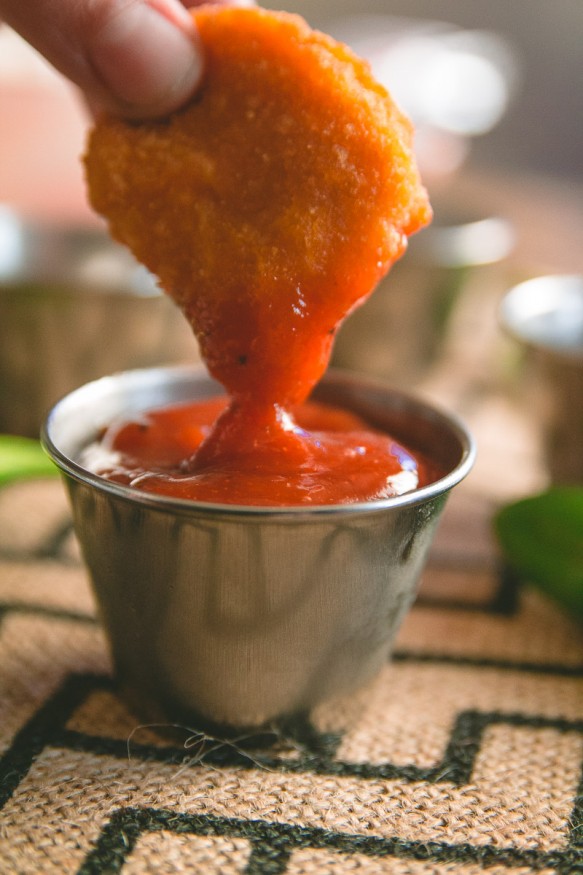 Tips And Equipment
Roasting the Jalapeno
If you have a gas stove-top, this is the perfect solution. Just fire up the stove and place directly on the flame for a few minutes. If you're like me and live in an apartment, gas stoves are hard to come by. Grilling on the barbecue will do the trick too! Just plan to make this when you're going to grill out so you don't wast charcoal – or just use a propane grill.
Recommended Equipment
Have I told you how much I love my Ninja Blender? This thing obliterates the jalapeno so that there's no chunks or seeds floating around. I definitely recommend using it. Plus you can keep the ketchup in the same container if you want, or throw it in a squeeze bottle!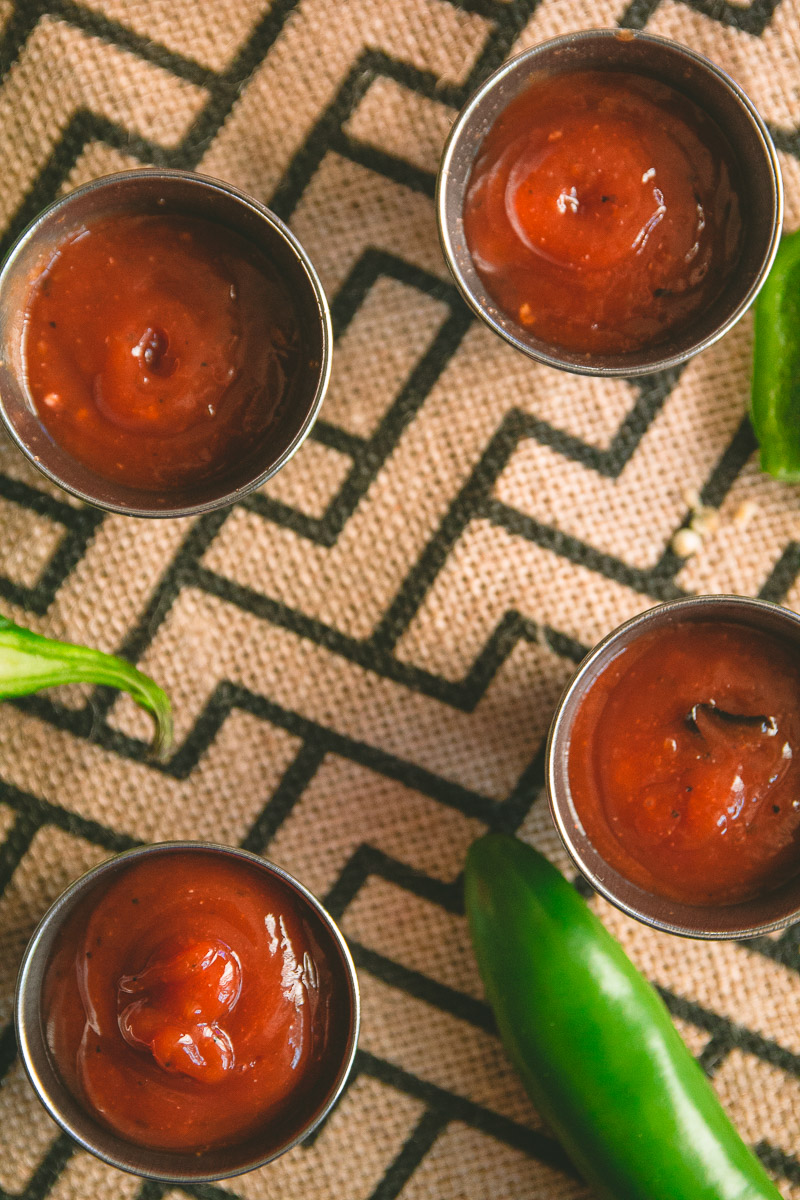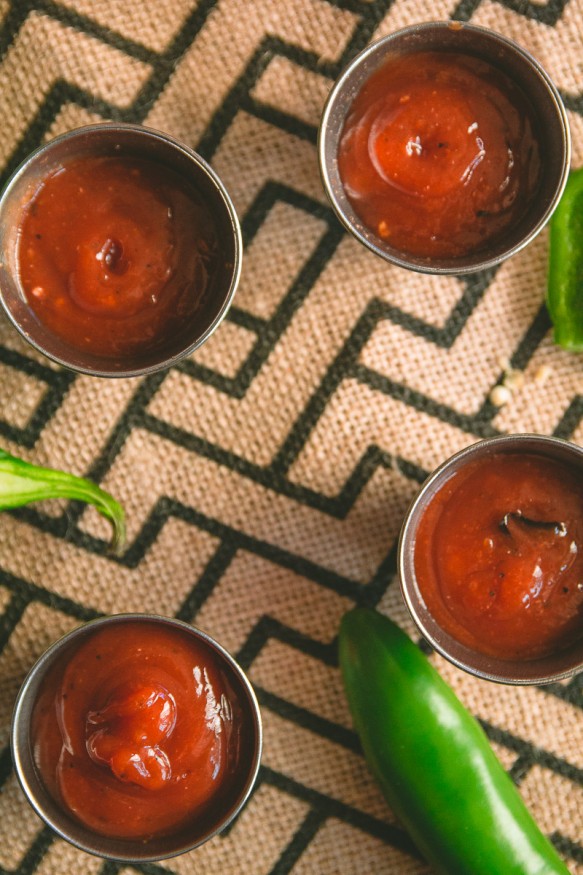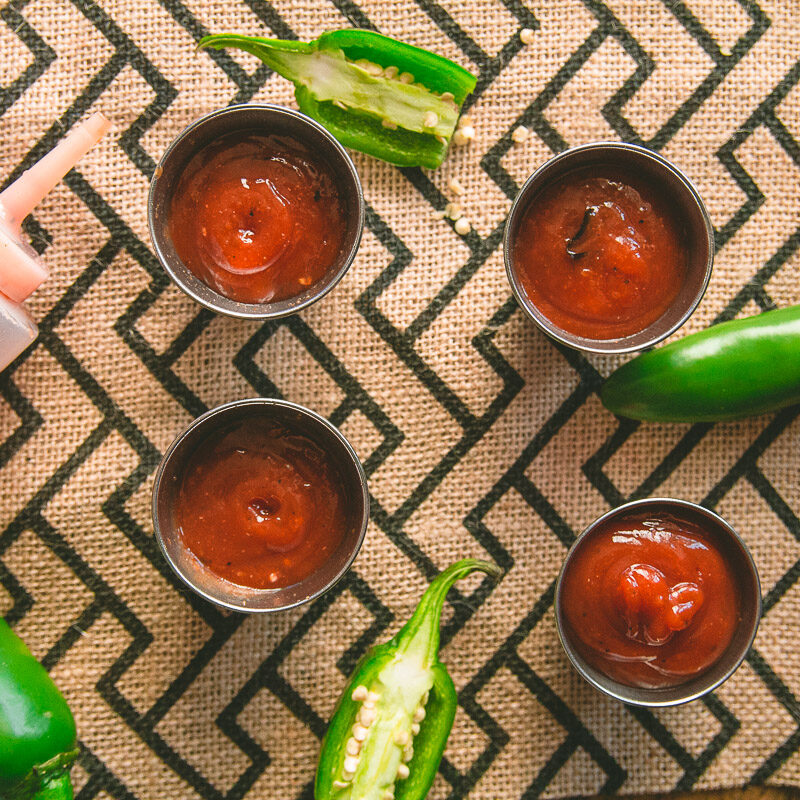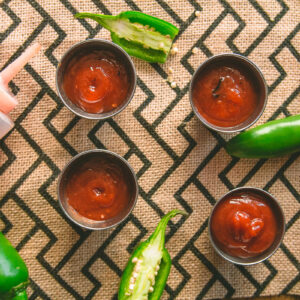 Easy Roasted Jalapeno Ketchup
Super easy and fast Roasted Jalapeno Ketchup. Using off the shelf ketchup and a freshly charred jalapeno. Lovely smoked flavor and a nice heat at the end!
Print Recipe
Place your jalapeno on an open flame or grill for about 2 minutes on each side or until it's nice and charred.

If you want to make your ketchup less spicy, gut out the seeds. But I'll judge you, so remember that.

Give the jalapeno a quick pulse in your blender just to make mixing into the ketchup a little easier.

Add in your ketchup.

Blend for about 2 minutes or until you've broken down the jalapeno enough to how you like it.

Thats it! serve it up with your favorite meals and enjoy!