Avocado + Pico De Gallo?! YES! YES! AND YAAAASSSS! This has been a staple in the house since I made my Fish Taco Bowl. So I knew I needed to split this out of that recipe because it really goes well with anything! We've eaten it on breakfast burritos, tofu bowls, sandwiches, omelets, tacos, and just as a dip, and we're addicted!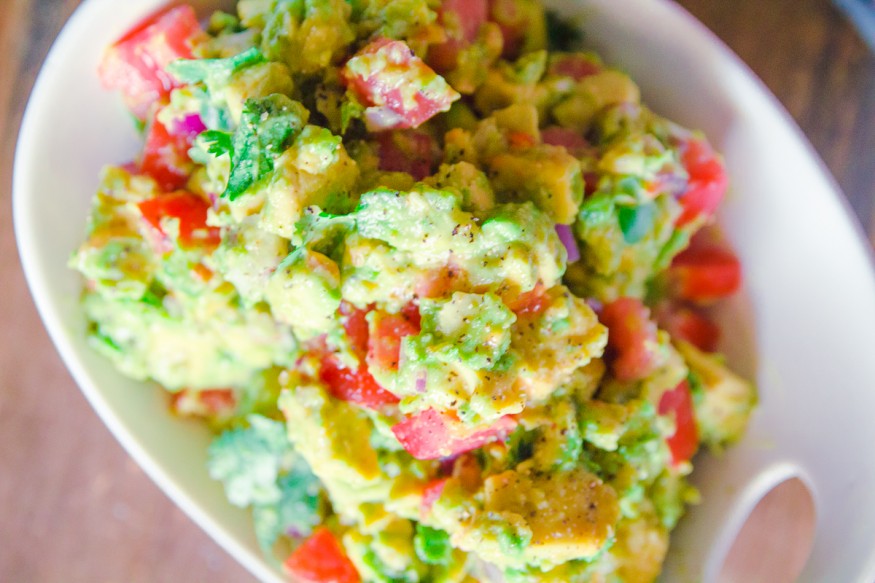 So what's the big deal? I think it's two things. The salt. And the texture. Using a course salt really seems to bring out the flavor over table salt (I've tried both ways to make sure I wasn't crazy). Table salt works, but if you can go sea or pink definitely do it, you'll be glad you did.  I think there's something about the way it brings the flavor out in the tomatoes that really adds something special to this.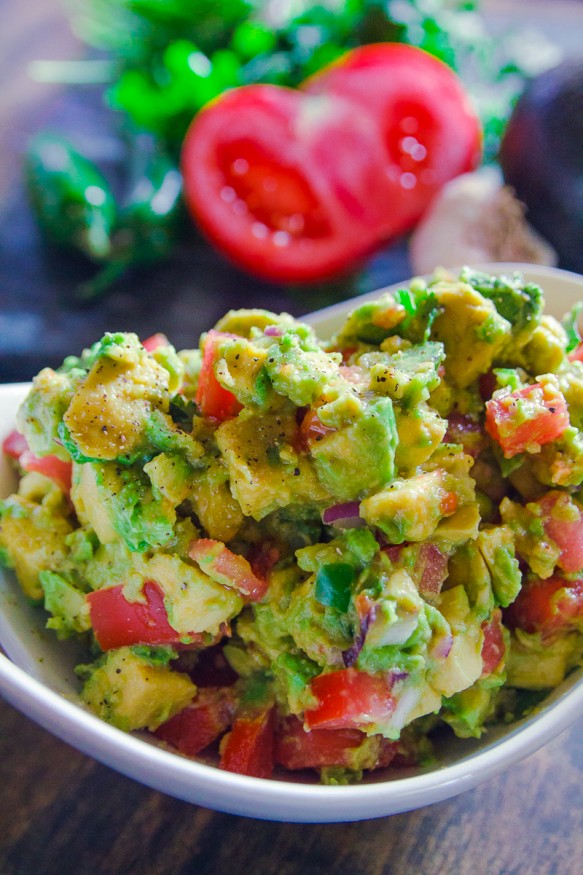 The chunkiness adds such a great texture over mashing it like a traditional guacamole that gives you a little extra to chow down on. Did I mention I love this dip? BECAUSE I LOVE THIS DIP!
Prep
A couple notes
If you for some odd reason have any left over, just throw an avocado seed into the bowl, cover and throw it in the fridge! Although I like the flavor i don't like the wetness it adds to this, but you can definitely add a squeeze of lemon or lime to give it a more "pico de gallo" flavor.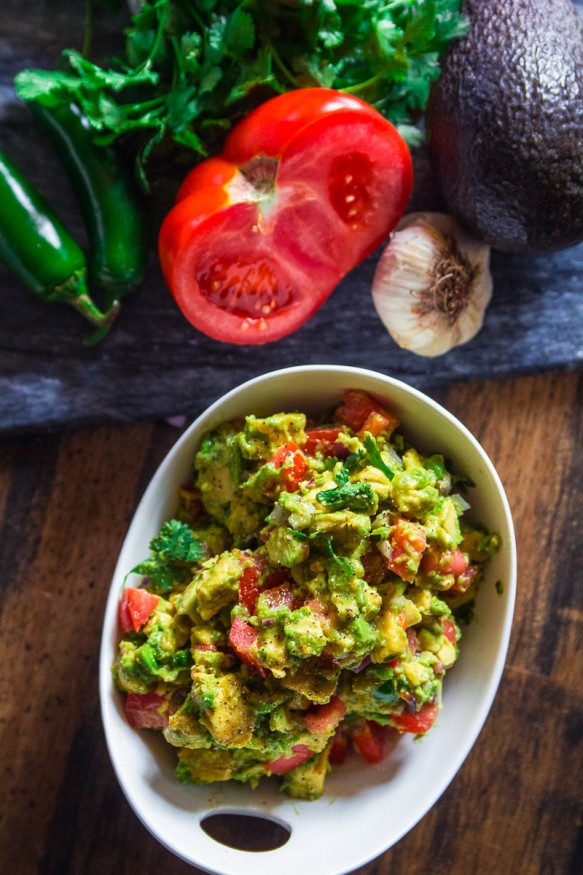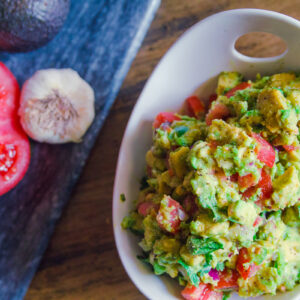 Avocado Pico Dip
A Guac Salsa that isn't smashed together. This Avocado Pico De Gallo is folded together giving great texture, flavor and spice to any dish or as a dip!
Print Recipe
2

large

haas avocados

4 medium works too.

1

large

hot house tomato

1

medium

jalapeno

2

tbsp

chopped cilantro

1

clove

garlic

2

tbsp

red onion

1

tsp

salt

1

tbsp

pepper

1

medium

lime

optional
Cut the avocados in half down the middle and pit. then slice vertically. Then, with a butter knife, slice horizontally making cubes that you can scoop out with a spoon.

chop up the garlic, onion, and jalepeno. Slice your tomato into cubes as well.

scoop out all the avocado into a mixing bowl (or tupperware). You may need to chop it up with your spoon a little to give you symetric(ish) cubes. Then dump the tomato, onion, jalapeno and garlic. fold ingredients into avocado.

Take the cilantro and pull it apart into smaller chunks by hand (or chop it's up to you) fold again into the avocado mixture. Make sure not to over do it so you don't turn it into a guacamole consitancy. You want to leave it chunky.

Let this stand for about 30-60 minutes to let the flavors come together. Serve with your favorite dish, or with some chips and enjoy!