If you're throwing a BBQ this summer, serving up ribs, a brisket, or maybe pulled pork sandwiches, do you really want to serve it up along side some store bought sauce? Making a barbecue sauce on your own is actually pretty simple, and can be prepared and done by the time your barbecued meat is ready to eat!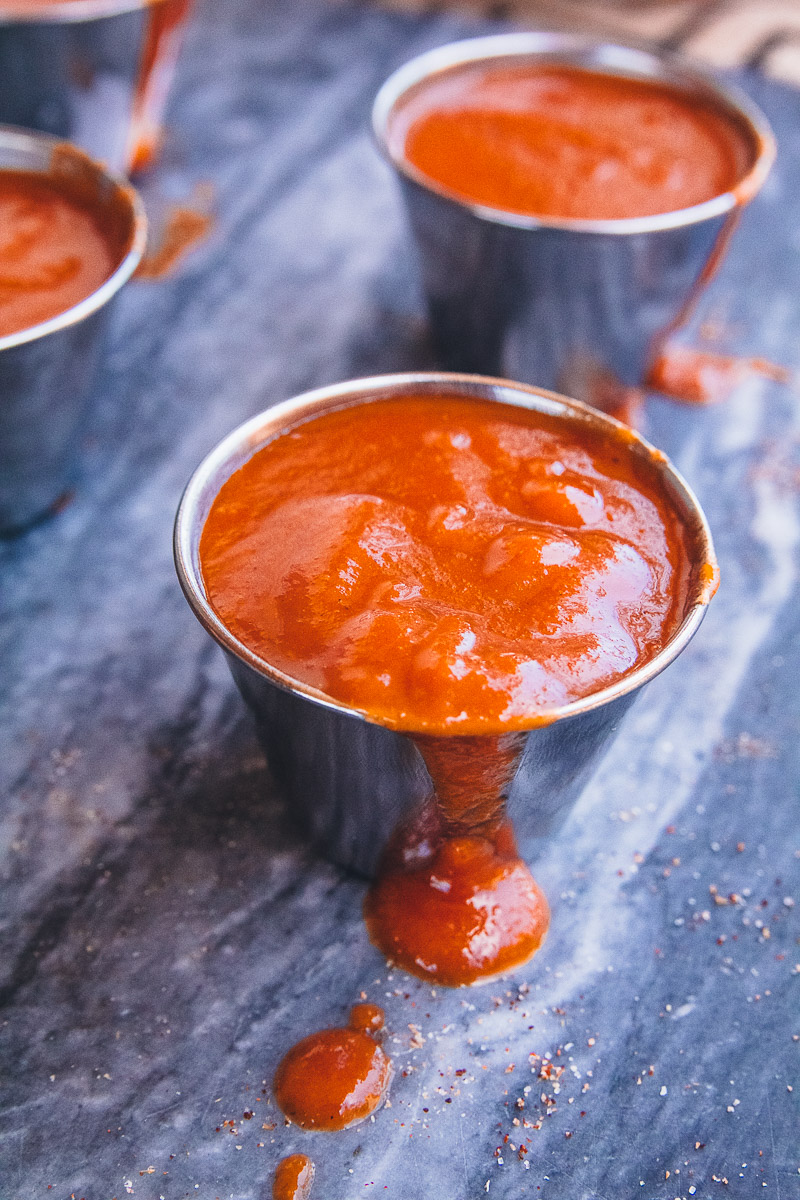 The sauce I'm putting together is a tomato and vinegar based sauce, with the main ingredients being tomato sauce, apple cider vinegar, brown sugar and jalapeno to give it a sweet, tangy and spicy flavor that everyone will love! This is my go to recipe for barbecue sauce and it goes great on my pulled chicken and Texas style ribs!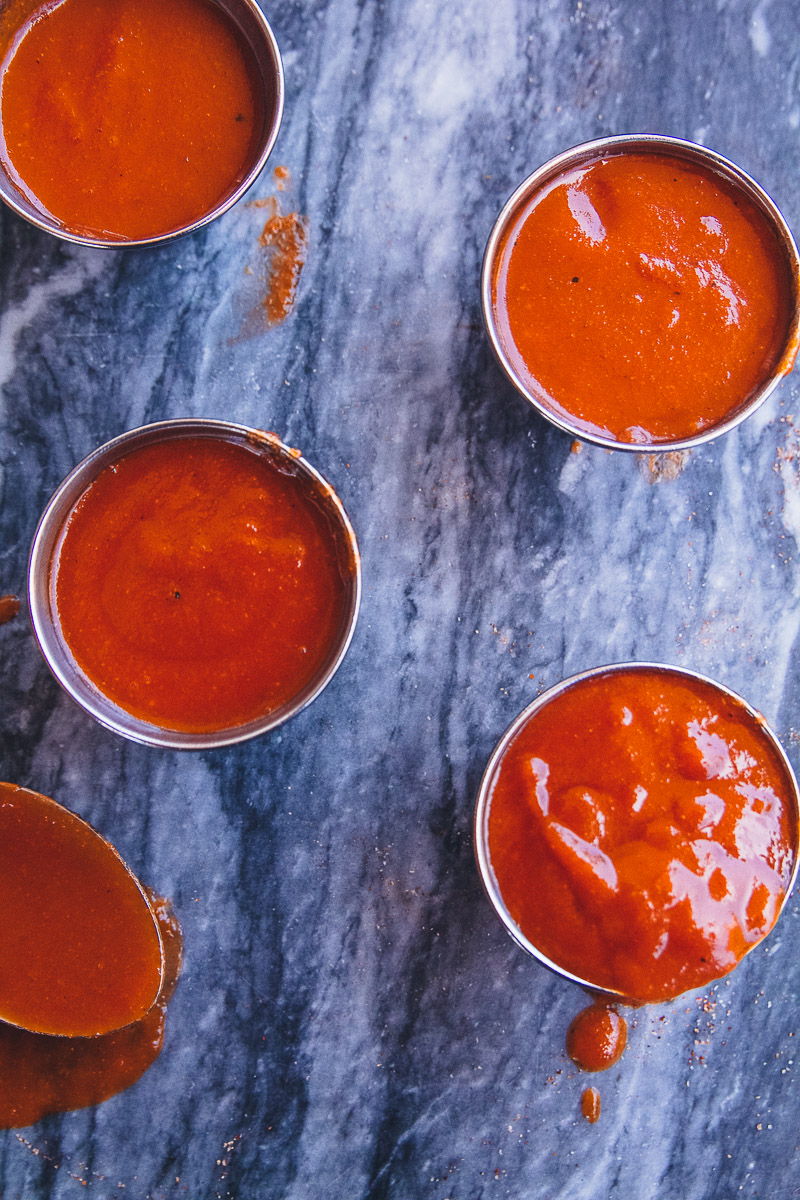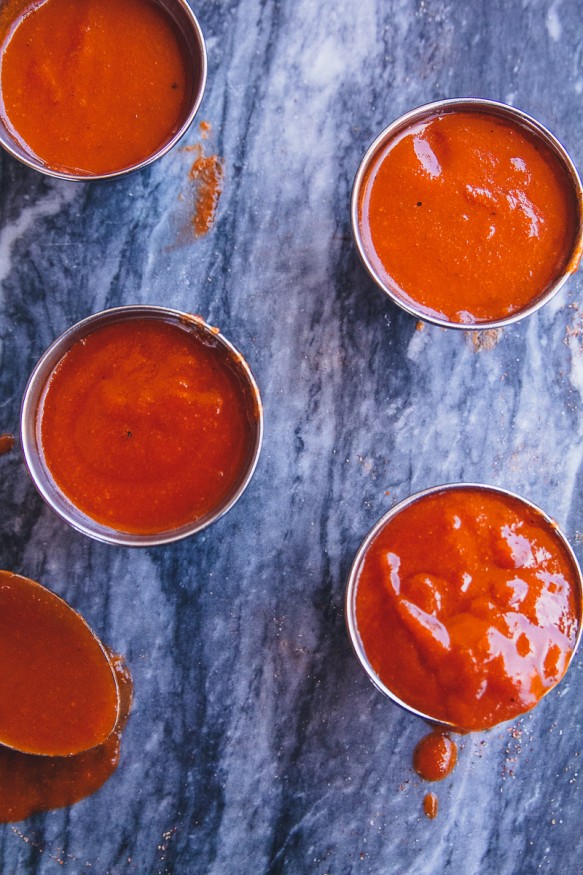 If I would categorize this sauce, I would say it's close to a Texas Style sauce, which usually includes ingredients like tomato sauce, vinegar, Worcestershire sauce, brown sugar, dry mustard, butter, Tabasco sauce, garlic cloves, chopped onions, salt, and usually some type of pepper to add heat. I think my sauce has a little more vinegar that a traditional Texas sauce, because I love the tangy flavor it adds! whatever you want to call this sauce, it's just plain delicious!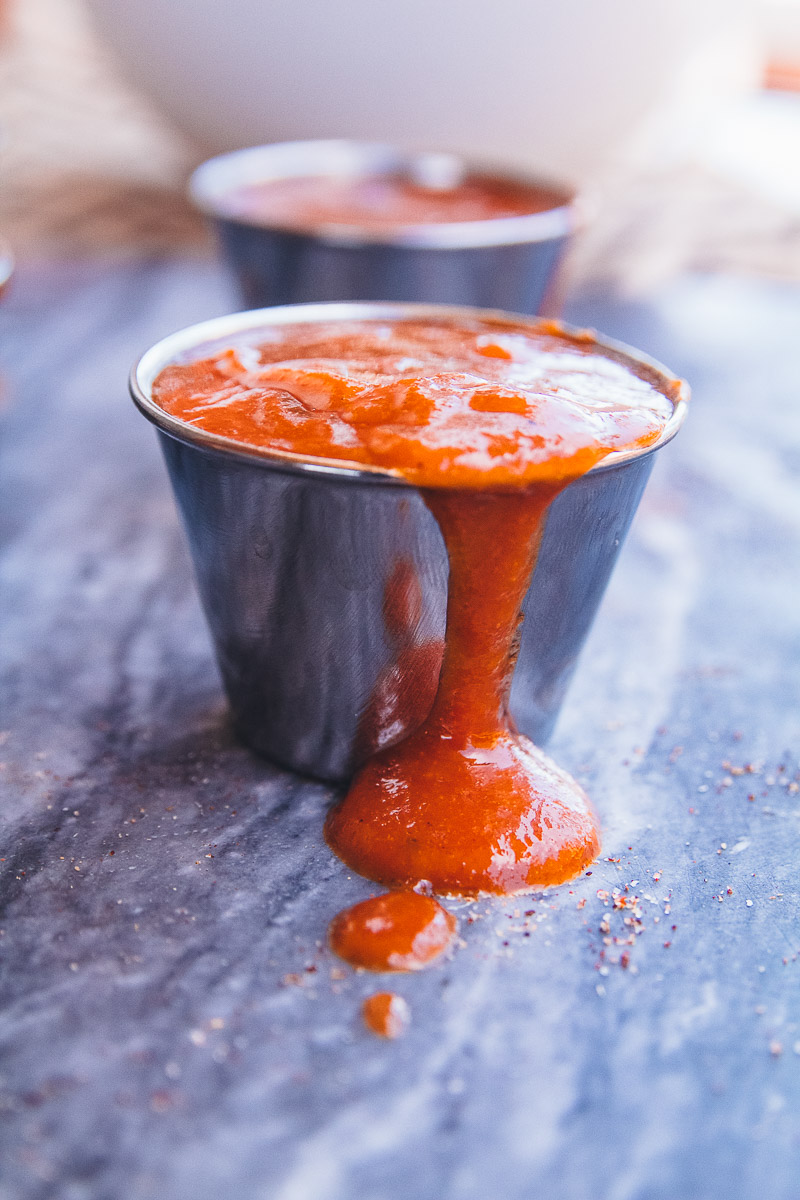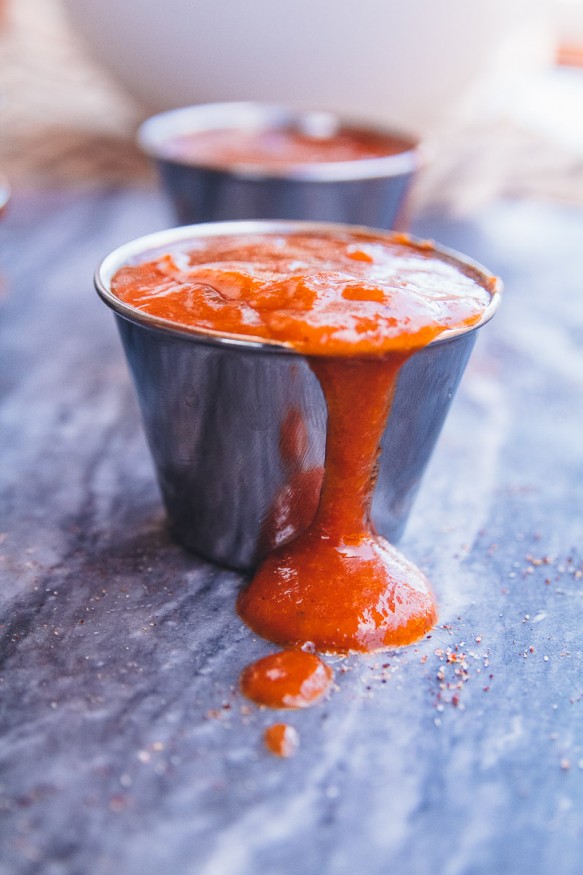 Prep
I decided to roast the jalapeno to add a little smokiness and character to this sauce. It definitely adds something extra to this sauce that I enjoyed so I definitely recommend you do the same!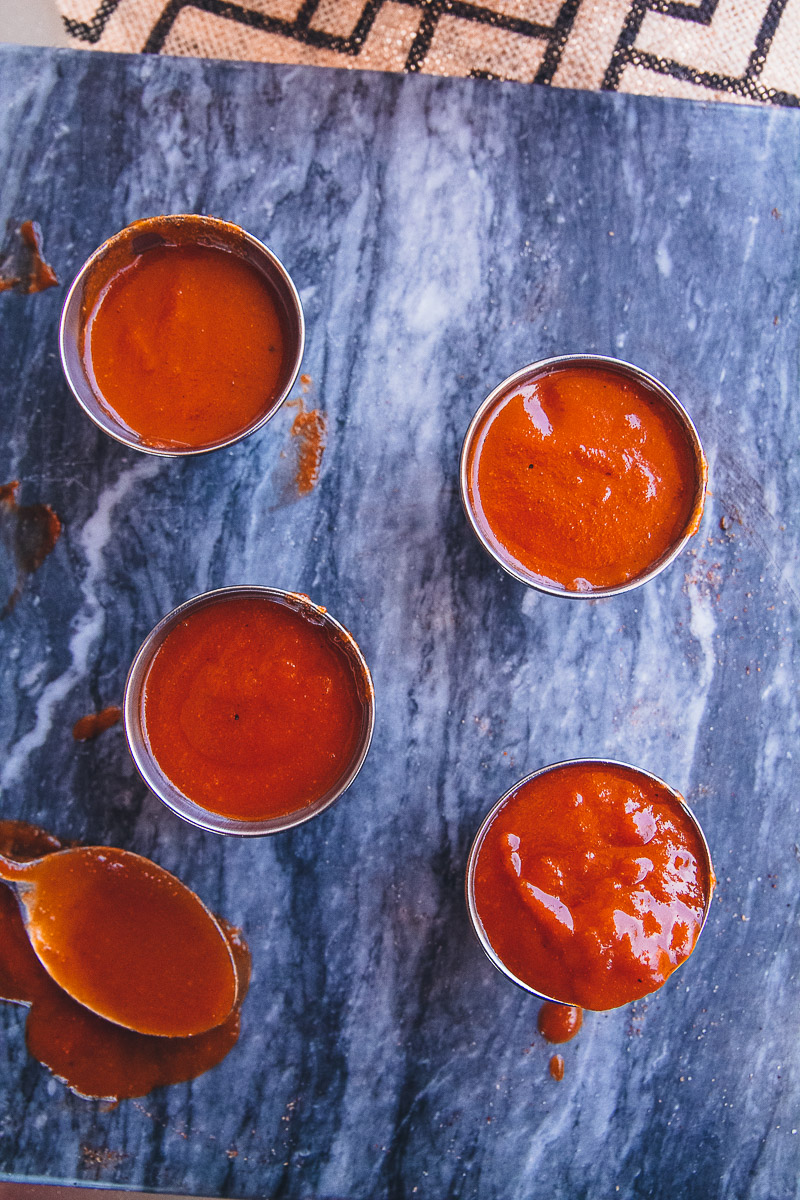 Cooking
If you're barbecuing, why not put this on the side burner? It will make running back and forth to a minimum, and you can site back relax with the kids in the backyard (Ha! Relax with the kids.) and keep an eye on both your meat and the sauce.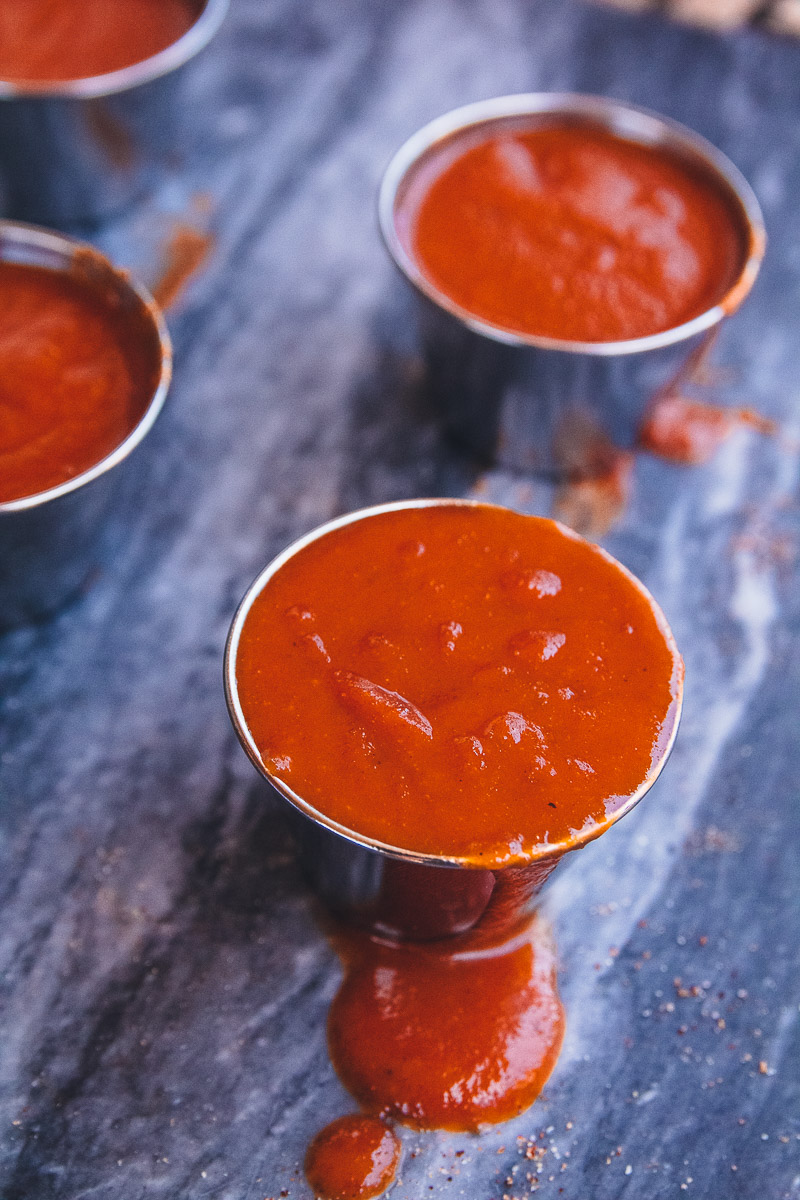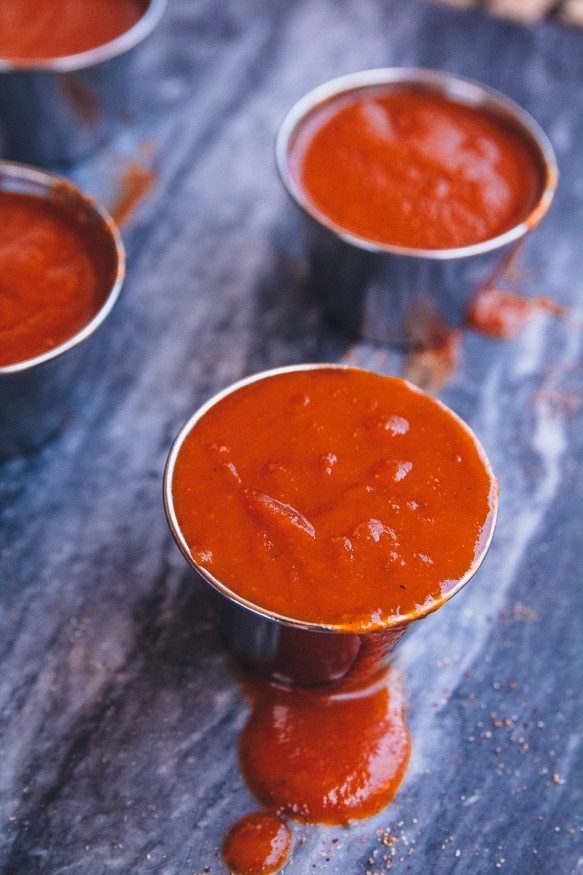 On To The Recipe
Sweet And Spicy Jalapeno Barbecue Sauce
A Texas Style barbecue sauce with roasted apple cider vinegar, tomato sauce, jalapeno, and spices to give a sweet, tangy and spicy barbecue sauce...
Print Recipe
1/2

cup

butter

1/2

cup

golden brown sugar

packed

15

ounces

canned tomato sauce

1

whole

jalapeno

1

tbsp

Worcestershire sauce

1/2

cup

apple cider vinegar

1

tbsp

garlic powder

1

tbsp

onion powder

1

tsp

cumin

1

tsp

ground mustard

1

tsp

salt

1/2

tsp

ground cayenne pepper
melt down your butter at medium heat

While the butter is melting, place your over the flame to get a char all around the pepper. About 2 minutes.

Add brown sugar and bring to a boil for about 5 minutes

While the butter and sugar mix is boiling, de-seed(optional) your jalapeno and place in a blender

Blend the jalapeno into the tomato sauce until no large chunks are visible.

Add in tomato sauce mixture, vinegar, Worcestershire sauce, garlic powder, onion powder, cumin, ground mustard, salt and ground cayenne pepper into the pot of the butter sugar mix and stir.

Simmer for about 30 minutes to thicken up, stirring occasionally.

Optionally, you can blend the sauce mix to thin it up a little, which will make it easier to pour through a bottle.

Serve on the side, or on top of your favorite barbecue dish and enjoy!