This is one of my favorite breakfast sides to make on the weekend. Country Style Breakfast Potatoes! They've got so much flavor, and really get you going for the day. Not to mention it's an awesome way to sneak in some veggies in for the kids!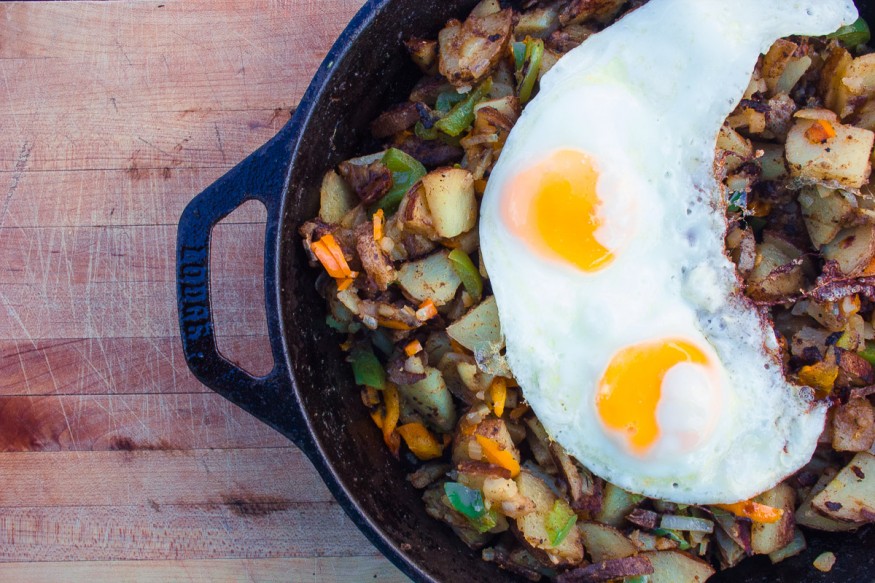 Sure they're not the prettiest things to look at, but what they lack in appearance they make up in flavor. The fresh thyme and caramelized onions with bell pepper adds along with fresh thyme adds a sweetness along with savory flavor that really makes you feel good in the morning.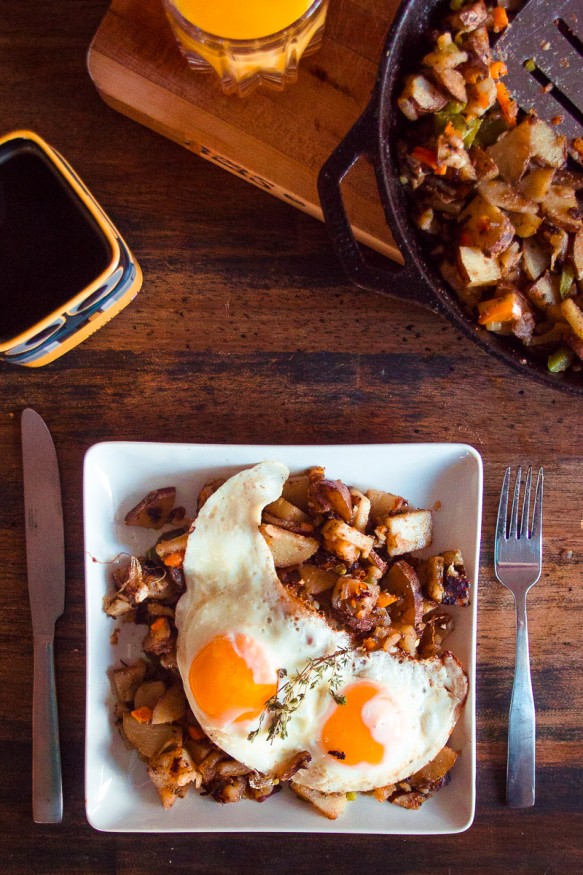 Prep
The Potatoes
As always, it's important to soak your potatoes to get out as much starch as possible. I recommend at least 10 minutes. This will prevent them from getting gummy and gray
Fresh Thyme
If you don't have fresh thyme on hand you can sub this out for dried thyme. There is a noticeable difference in flavor when going fresh so I do recommend fresh!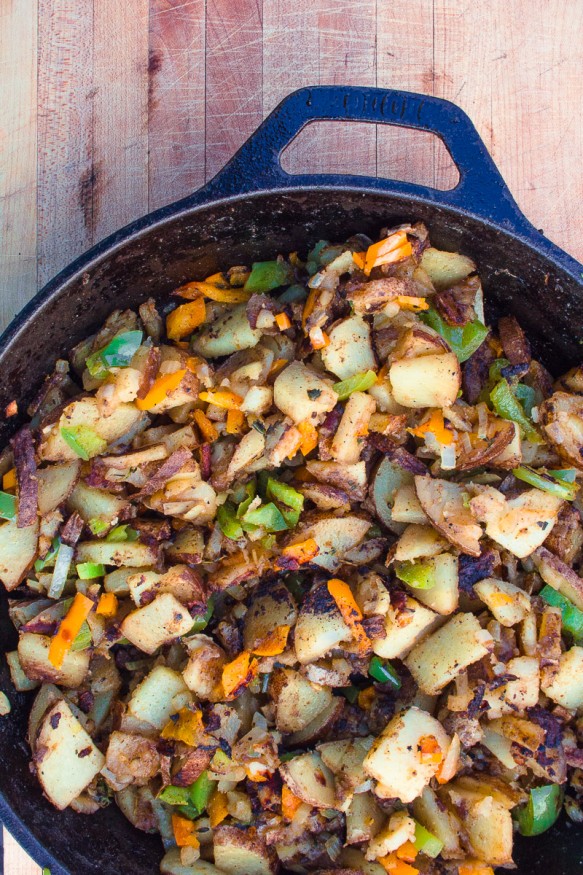 Cooking
Overcrowding
If you like your potatoes to have more of a crunch to them rather than being a little moist I recommend using a 15 inch cast iron skillet or even a griddle to keep steaming to a minimum.
I however do like the way they come out when using the steam, plus when covering it speeds up the cooking process. It's all personal taste!
Don't stir too much
keep any flipping/stirring to a minimum. You want to let the sugars potatoes to caramelize to add a little crunch and flavor to this dish
Add Some Color
Don't be afraid to use different color bell peppers. It livens up the meal and are rich in nutrients (especially red). Key is not to overcook them so make sure they're done at the end of the cooking time.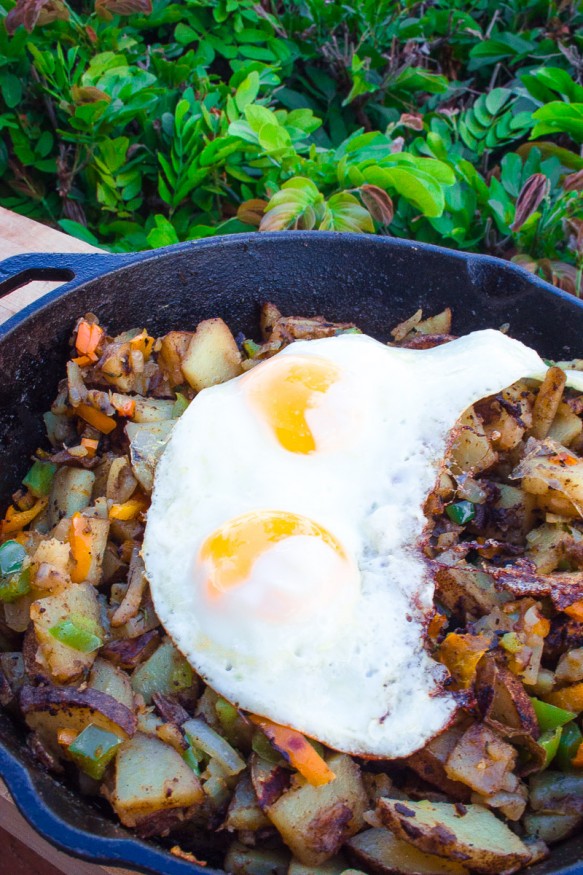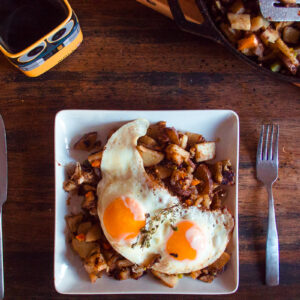 Rustic Country Style Breakfast Potatoes
These potatoes are perfect side for a weekend breakfast or brunch with savory ingredients like bell peppers and onions and seasoned with a little cumin paprika and fresh thyme!
Print Recipe
4

Medium

russet potatoes

1/2

tbsp

cumin

1/2

tbsp

salt

1/4

tbsp

paprika

1/4

tbsp

garlic powder

2

medium

bell peppers

1/4

medium

yellow onion

1

tbsp

fresh thyme
Prep
Rinse your potatoes then slice them into about 1/8 to 1/4 inch slices

Taking about half of the sliced potatoes at a time slice them into thirds, then once across.

Once chopped, place the potatoes in a bowl of cold water for about 10 minutes.

While the potatoes are soaking chop up the bell peppers and onion.

Remove as much of the thyme from the about 4 sprigs as possible and chop them finely, this should give you about 1 tbsp worth of thyme.

Strain the potatoes and pat them down and add cumin, paprika and salt

Toss in a bowl to evenly coat the potatoes
Cook
In a Cast Iron Skillet warmed up with about 2 tbsp of oil place the potatoes in.

Cover for about 15 minutes, flipping the potatoes every 5 minutes.

uncover and add in the bell peppers, onion, thyme and garlic powder. cook uncovered for about another 5 minutes

When flipping make sure you use a metal spatula and firmly get under the potatoes to make sure you get all the caramelized goodies from the pan.

Serve topped with an egg in your favorite style and enjoy!