Some panko fried zucchini with Italian seasonings, topped on some gnocchi in a home made marinara sauce.
The fried zucchini makes this healthy right?!
Welp.. you're getting some veggies in your system and it tastes amazing so this has to be good for you!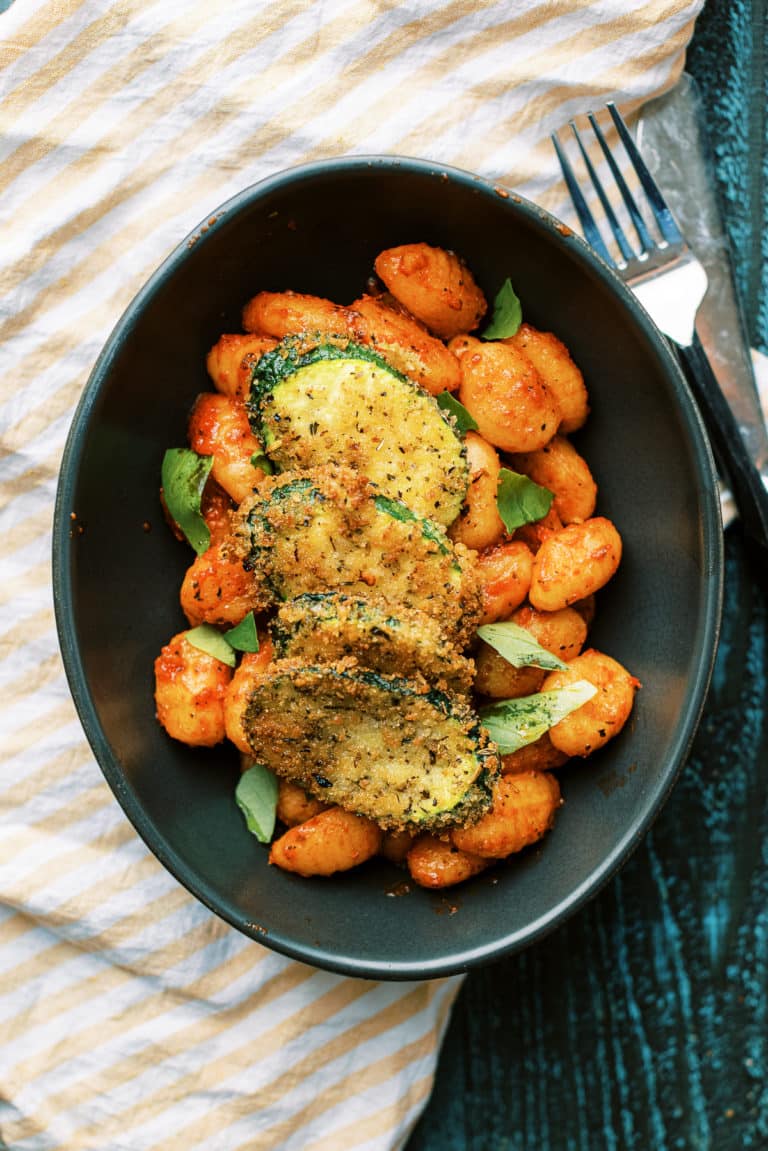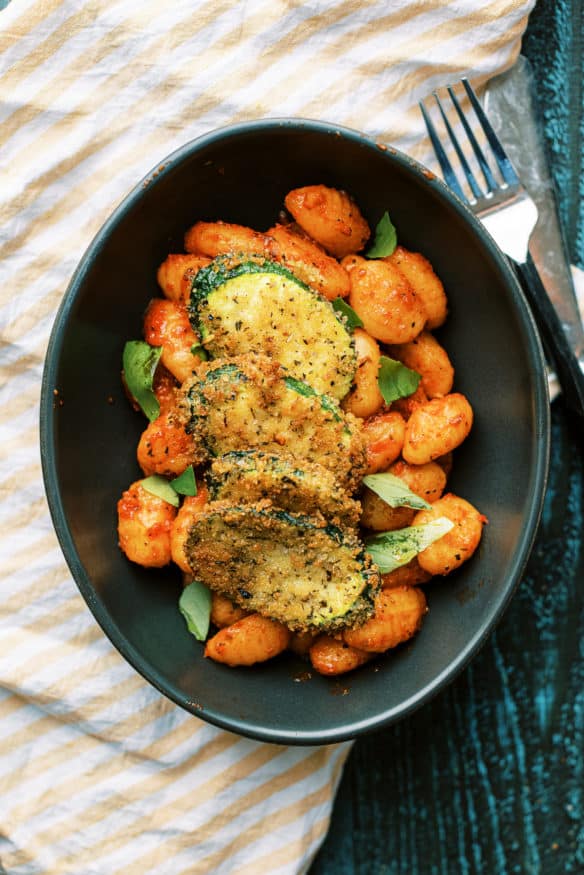 This recipe is an awesome weeknight meal that surprisingly my kids loved! I made the fried zucchini for my wife and I, but threw a couple on the kids plates to try. And to my shock Brayden loved them!
Kenzie was on the fence, but 1/2 kids is a success in our home.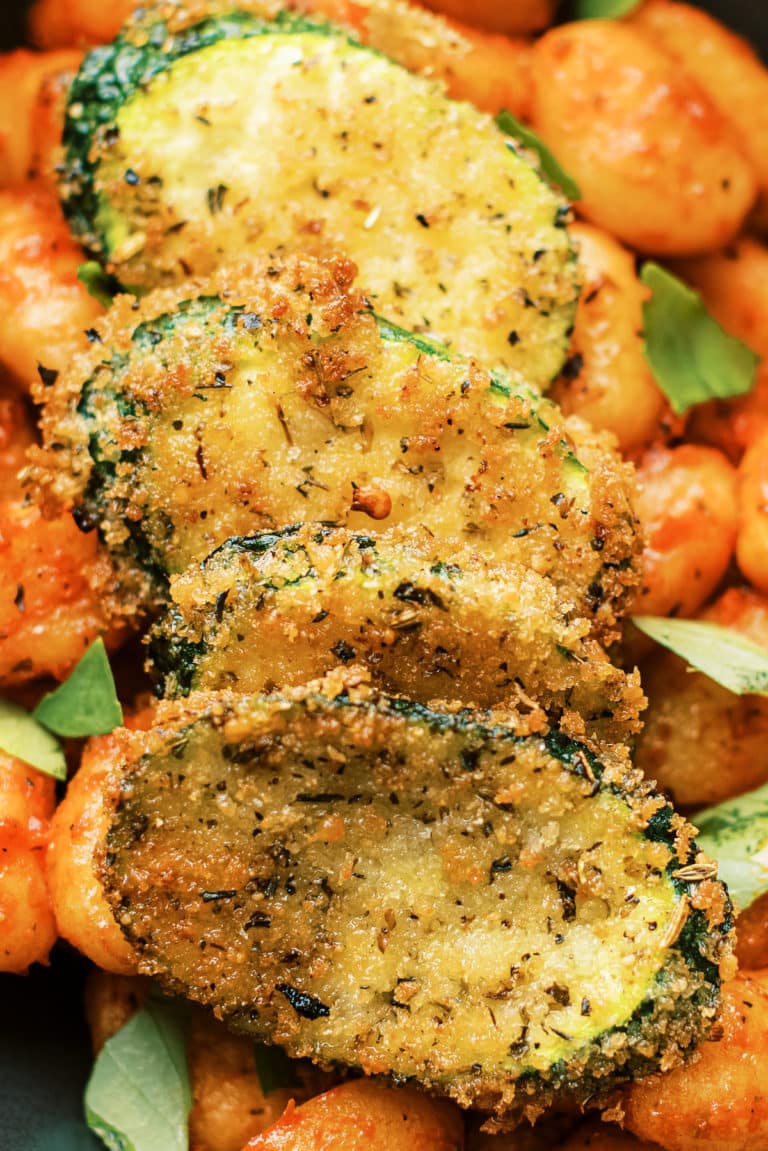 I was never a fan of zucchini as a child. They were always too mushy for me.
So when I cook them I like to pull them off just before they're done so that there is still bite to them. There is some carry over heat so they'll perfectly done by the time I'm ready to plate.
Just enough bite, perfectly crispy from the panko and the flavor is out of this world!
And for the seasoning I'm using a Italian blend I'm working on. It's perfect for weeknight marinara, and made some good fried zucchini too!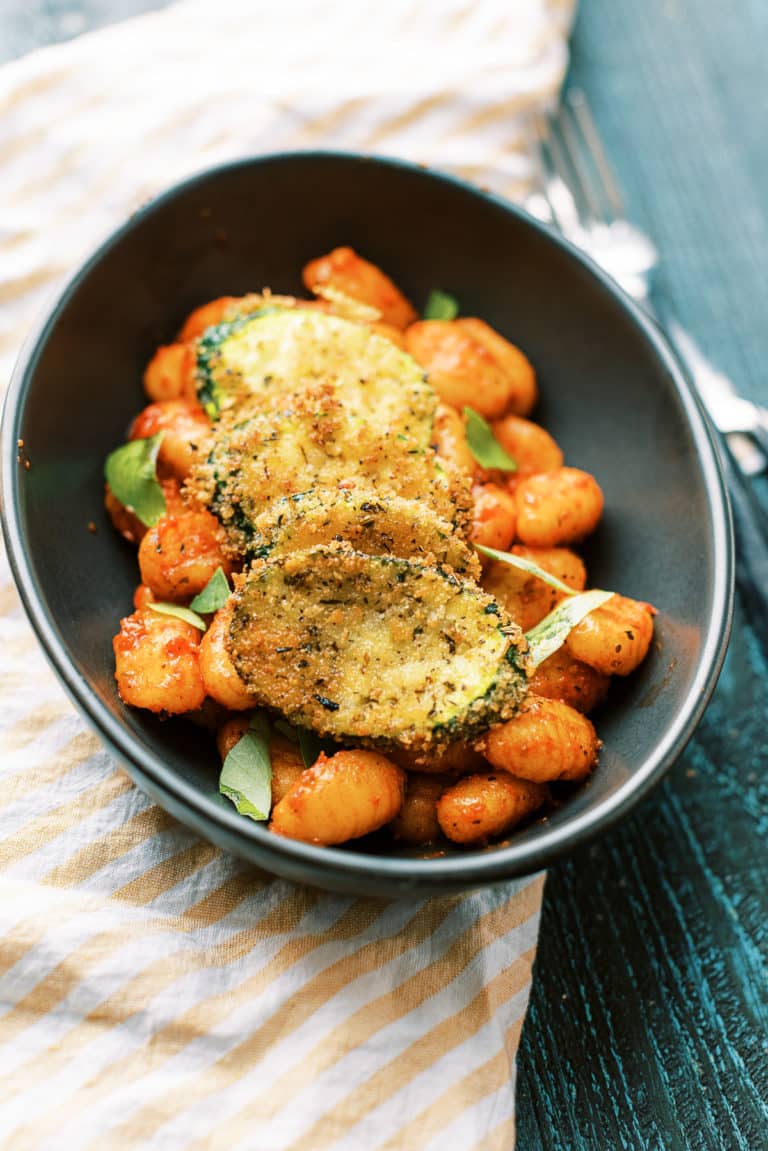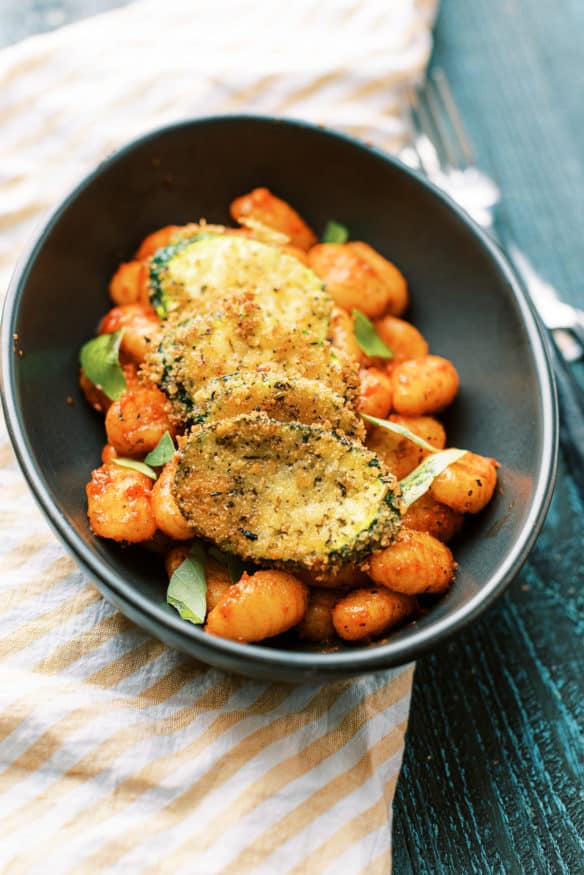 This batch of fried zucchini is breaded similar to chicken cutlets, with the exception of a quick dredge in flour. I don't think it needs it. The panko bread crumbs with a little egg wash before to help it stick is perfect.
And whether you're making this with a bottle of off the shelf marinara, a quick 30 minute marinara, this is such a fun and easy recipe to make, so enjoy!
30 Minute Marinara Sauce
A quick and easy 30 minute marinara sauce that is done in about 30 minutes. Use fresh basil and oregano to really make this sauce pop!
Check out this recipe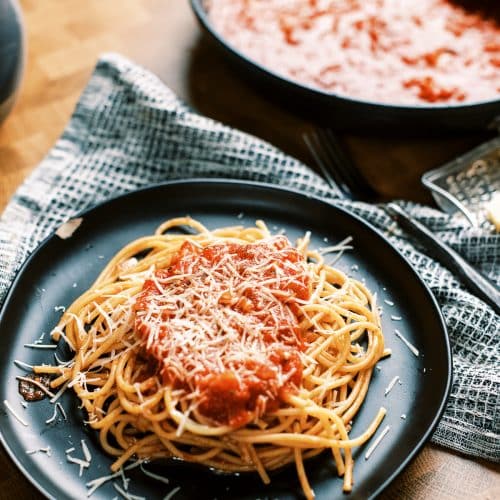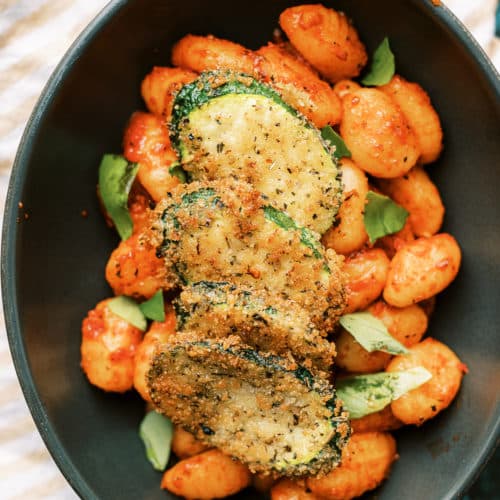 Fried Zucchini with Gnocchi
Panko breaded fried zucchini is a great way to inject some veggies into pasta night. Italian seasoned and lightly fried then topped on some gnocchi is perfect!
Print Recipe
2

zucchini

2

eggs

2

cups

panko

1

tbsp

kosher salt

1

tbsp

dried basil

1

tbsp

dried oregano

1/2

tbsp

garlic powder

1/2

tbsp

cracked pepper

1

cups

olive oil

for frying

2

cups

marinara

16

oz

gnocchi
In a large bowl, add panko, basil, oregano, salt, pepper and garlic powder. in a separate bowl whisk 2 eggs for your egg wash

Preheat oil in a pan at medium heat. Cut zucchini in to 1/4 inch slices, then dip in egg wash, bread with panko and fry; about 1 minute per side. Lay on a cook rack to drain oil. Repeat until all are done.

When zucchini is done place in the oven at the lowest temp to keep warm. Boil water and cook your marinara sauce.

Drain gnocchi, then add a few spoonful's of marinara into gnocchi. Serve in a bowl with fried zucchini, and a little more sauce. optionally garnish with fresh basil and parmesan. Enjoy!
Calories:
1716
kcal
|
Carbohydrates:
251
g
|
Protein:
43
g
|
Fat:
66
g
|
Saturated Fat:
12
g
|
Trans Fat:
1
g
|
Cholesterol:
123
mg
|
Sodium:
607
mg
|
Potassium:
3026
mg
|
Fiber:
28
g
|
Sugar:
35
g
|
Vitamin A:
3199
IU
|
Vitamin C:
105
mg
|
Calcium:
523
mg
|
Iron:
32
mg