Everyone loves to eat corned beef and cabbage the day of St. Patricks Day. I decided to find an easy way to rehash the leftovers by combining my two favorites: Corned Beef and Irish Nachos!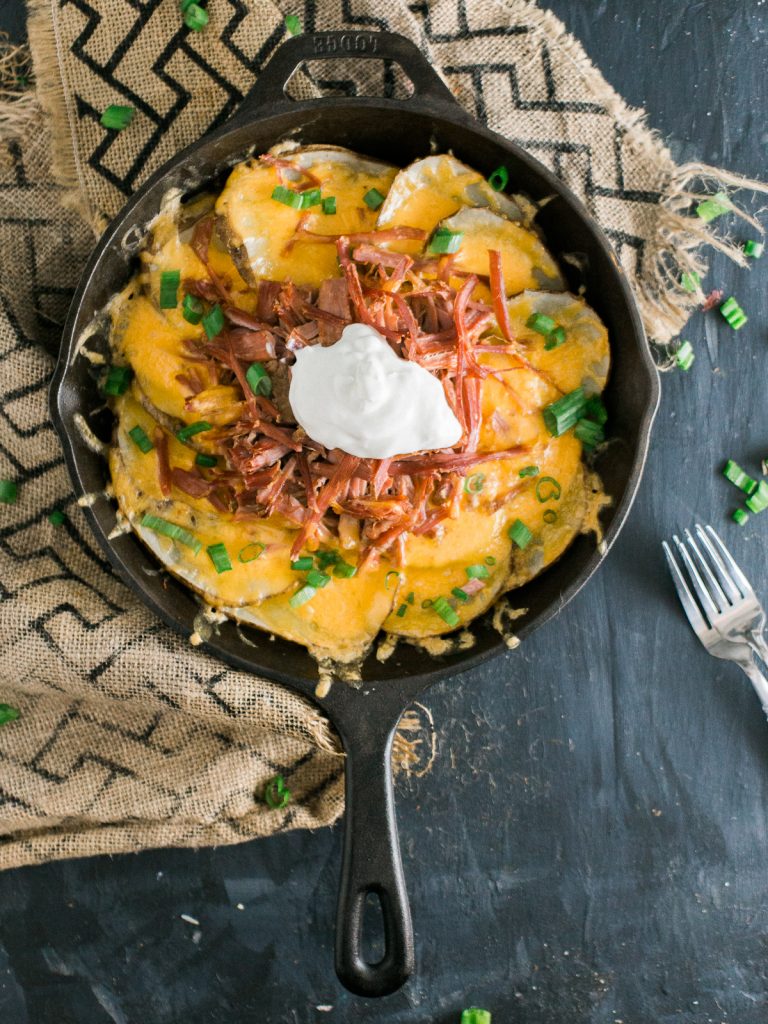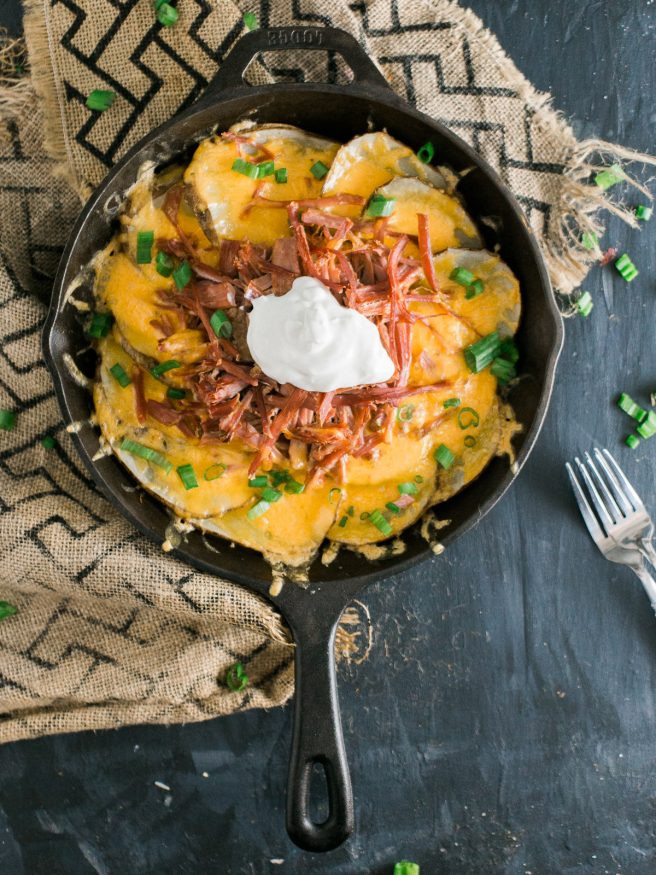 St Patricks Day is a pretty big in our Irish-Italian home. I never celebrated the holiday until I met my Irish wife who is big on her St Patricks Day and eating all the great Irish Food. I've become fond of a few myself like Soda Bread, Shepherds Pie, and most of all Irish Nachos.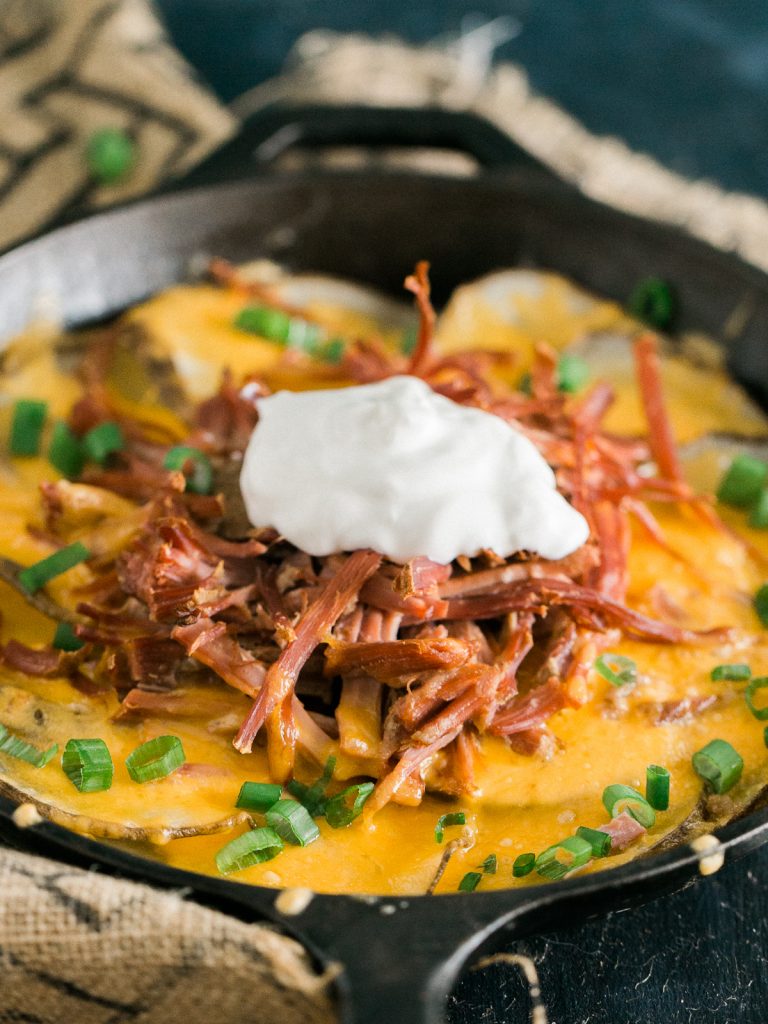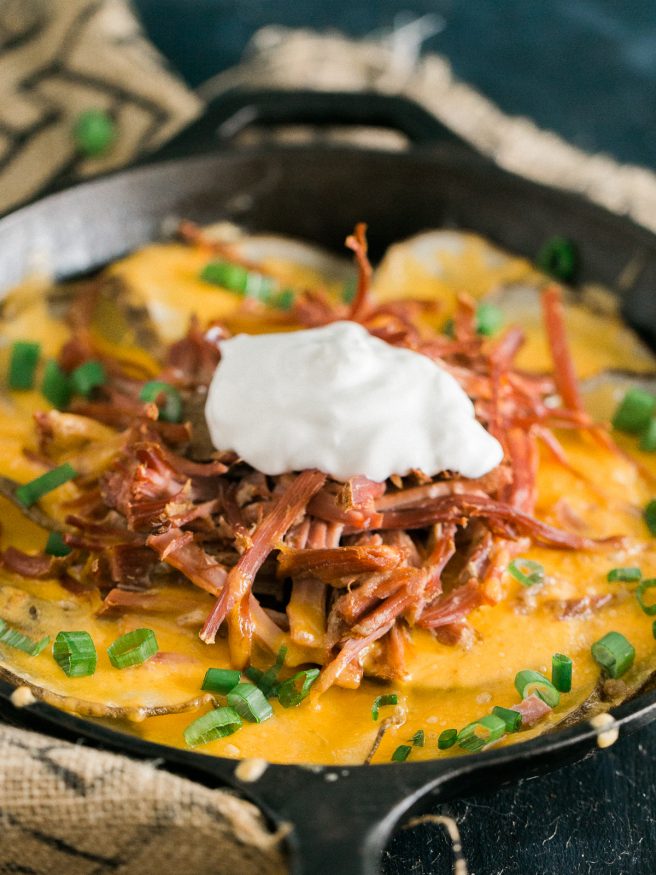 I can't tell you if Irish nachos is an authentic Irish dish. I mean Its just potatoes smothered in cheese, but I mean, the Irish love their potatoes, and whats there not to love about a potato smothered covered cheese?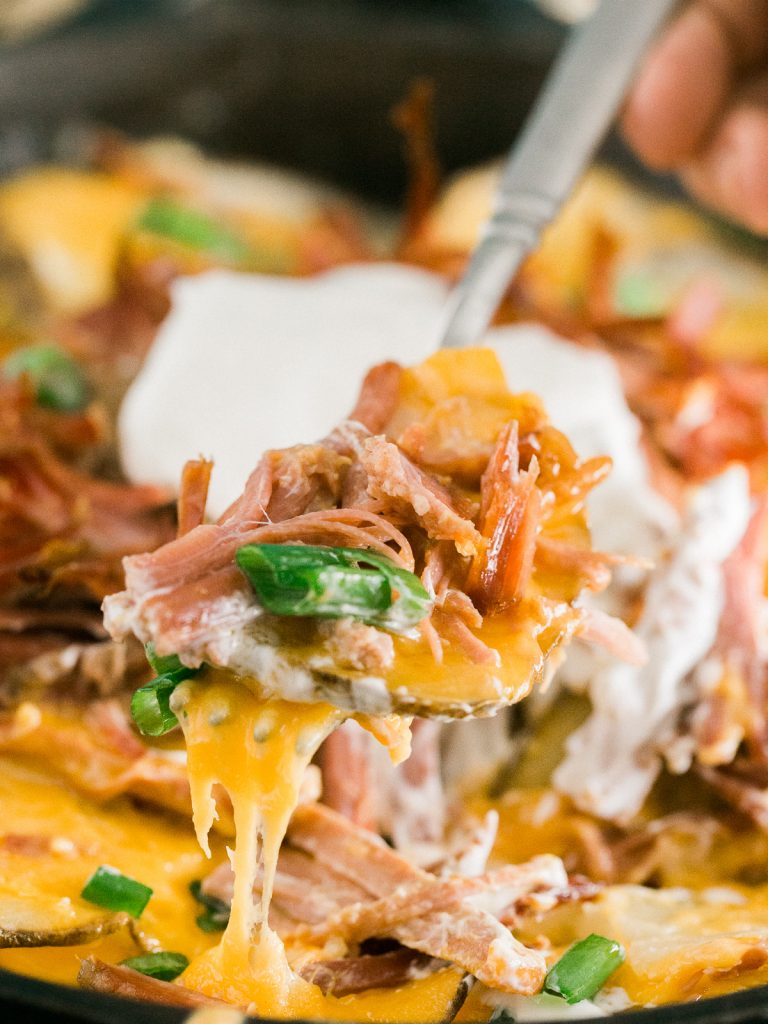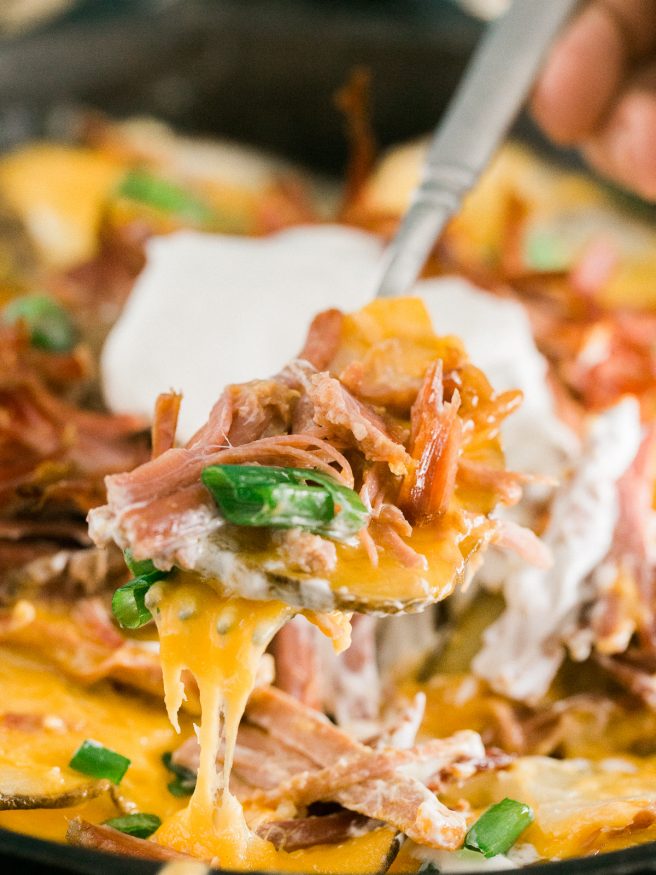 This St. Patricks Day I'll be stuck at work doing a server upgrade – soooo fun… So to make sure the family was fed I made these Irish nacho ahead of time, and will cover them with foil so There's something festive to eat for one of our most favorite holidays.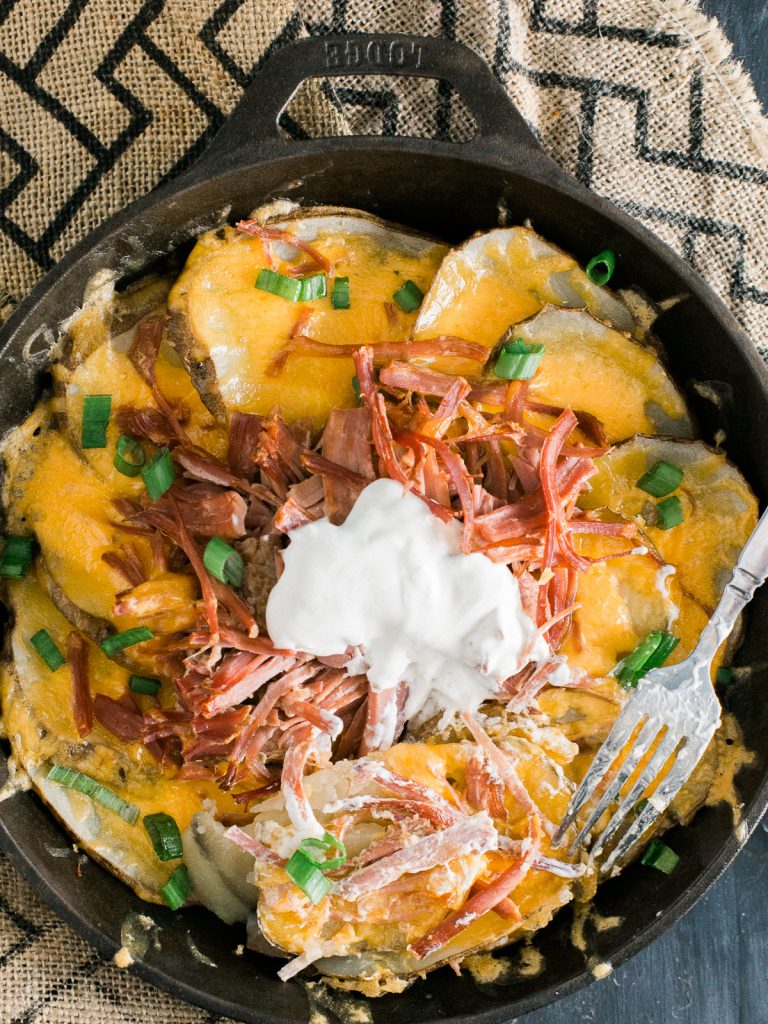 That's what I love about recipes like this two, even as a leftover rehash, they even make good re-leftovers! They reheat really nice and the corned beef gets crispy on the second time int he oven. They almost have a carnitas vibe to them.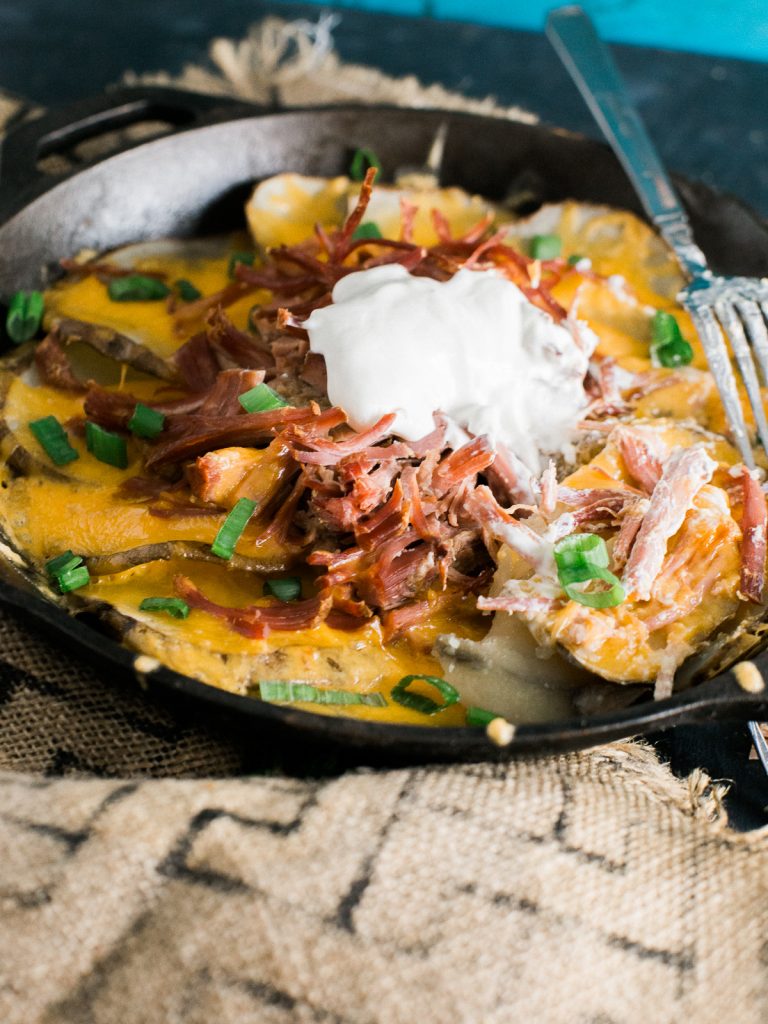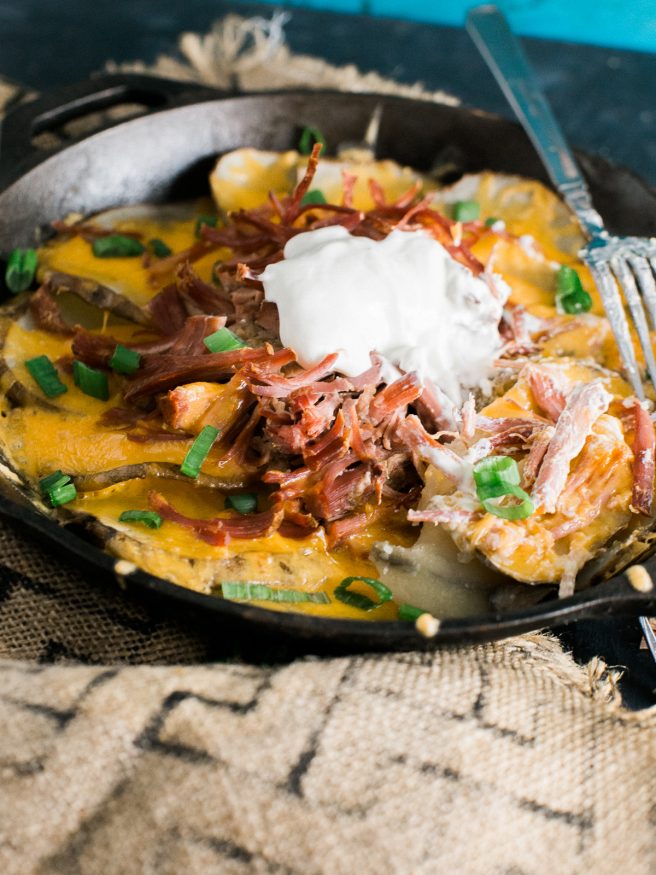 I'll definitely be enjoying these anytime I get corned beef going, that is if I can get to them before everyone else does. Gotta love the potato loving Irish!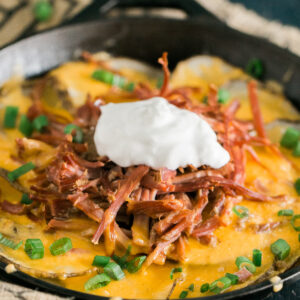 Corned Beef Irish Nachos
Print Recipe
1

large

potato

1

cup

shredded cheese

1/2

lb

cooked corned beef

1/4

cup

chopped green onions

or chives

1/4

cup

sour cream

optional
Preheat oven to 350. Slice potatoes diagonally (using a mandolin helps) into about 1/4 inch slices

Arrange in your skillet so that there isn't much overlap on the potatoes, this will help get as much cheese to potato as possible. Bake for about 20 minutes until tender with a fork.

take out of the oven, and cover with cheese then top with corned beef. cook for about 5-10 minutes.

Garnish with green onion, sour cream, and any other of your favorite toppings. Enjoy!