I decided to change things up a bit the other night and do something with some heat for dinner, but not so spicy that we weren't going to be able to feed it to the kid. Taking some tofu that we bought the week before I decided to do a teriyaki similar to the one I did in the Pineapple Teriyaki Chicken Bowl recipe except swap out the pineapple and add sriracha!
I was pleasently surprised with the outcome and deemed it worthy to share with you!
The Prep
Teriyaki
Like I said earlier, this is similar to the teriyaki that I did in the Chicken Bowl recipe, so if you're planning on doing both recipes in a weeks span you will want to double up on the teriyaki base, then split it for each recipe.
Tofu
If this is your first time working with tofu, there is a little prep you'll have to do. I personally perfer the firmest tofu possible, so it's up to you how firm or soft to get it, but once you've taken the tofu out of the package you need to drain as much fluid as possible out of the tofu. This is how it will absorb any flavor.
You'll see down in the recipe instructions, but you'll need to wrap a clean towel around the tofu, then press it with something heavy for about 15 minutes. I tend to rely on my pan with a few cans in it.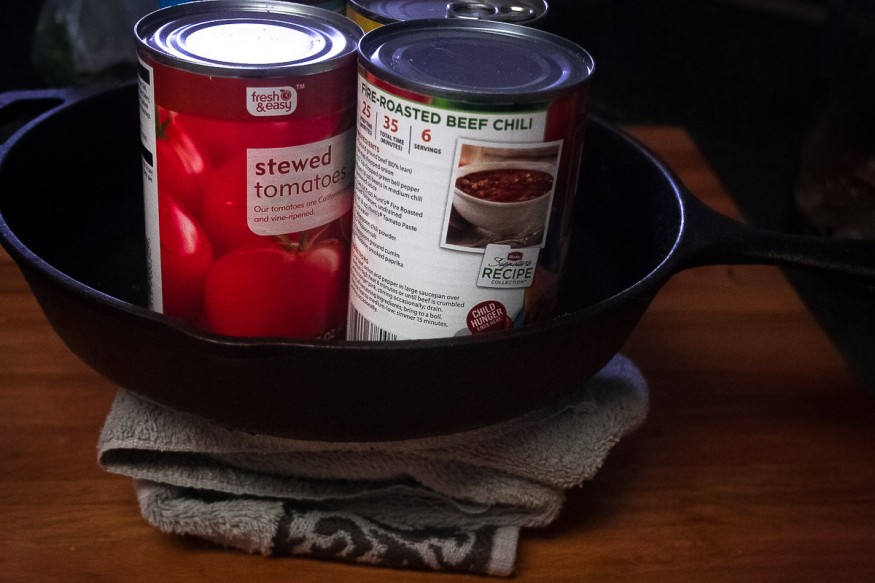 Cooking
Wok
I use a wok in this recipe because it makes doing a stir fry much easier and keeps the mess to a minimum. You'll want to get the wok as hot as possible and stir frequently after the tofu has been browned.
A wok isn't required, but your life will be much easier with one for this recipe.  If you don't have one i highly recommend this This wok
.
Sweet And Spicy Sriracha Teriyaki Stir Fry
Sriracha infused teriyaki made from scratch makes a perfect stir fry dish. Sweet with some heat at the end is just spicy enough for the parents, but sweet enough for the kids!
Print Recipe
Stir Fry Ingredients
1

head

broccoli

2

whole

carrots

1

package

firm tofu

1

medium

bell pepper

2

tbsp

peanut oil

olive oil works too
Teriyaki Sauce
1

cup

soy sauce

1/2

cup

water

2

cloves

garlic

1

small

ginger root

4

tbsp

golden brown sugar

1/4

cup

white sugar

4

small

japanese peppers

1/4

cup

sriracha sauce

1/2

tbsp

corn starch

1

tbsp

water
Wrap your tofu in a clean towel

Place a pan on top of the tofu with some cans in the pan. Let this sit for 15 minutes.

While your tofu is draining place all your teriyaki ingredients in a pan, EXCEPT the corn starch and remaining tbsp of water. bring to a boil for 10 minutes.

Strain the teriyaki mixture into a container and let sit

Once your tofu is drained, go ahead and cut it into about 1 inch squares , or however you want the tofu cut.

Pour about a third of the teriyaki mixture into another container with the tofu in it, let this sit for a few minutes.

Combine the corn starch and 1 tbsp water

Take the other two-thirds teriyaki and place it back into the pan with the corn starch mixture. Bring this to a boil then simmer for about 5 minutes.

Once your teriyaki is done, get a wok nice and hot with about 2 tbsp of oil and dump the tofu in.

Let it sit for about 2 minutes, then flip the tofu pieces. This will allow them to get a nice crisp to the tofu.

Add all the veggies, then the teriyaki.

Stir in the wok for about 5 minutes

And that's it! Serve on top of rice or udon noodles and enjoy!